The Salmon River, the longest free-flowing river in the Lower 48 states, is home to numerous world famous trips. The 6-day Main Salmon and the 4-day Canyons of the Lower Salmon amongst them, but those longer trips can be an intimidating first river trip or they can simply require more time than one has in their busy life. This two day trips packs all of the adventure and fun into an easier to access two-day, one night, adventure perfect for families or groups of friends just wanting to escape to the wilderness for a night.
Show up and turn off your phone, load in the van and drive up into canyons with near vertical rock walls, cross adventurous suspension bridges and continue up towards the boundaries of the incredible Frank Church Wilderness. At the end of the road we launch into the warm, blue-green water of the Salmon River for a day of thrilling class II rapids before finding a beach for the night. Beach time is spent swimming, playing games with your kids, sitting around the campfire, and taking in the unbelievable stars. The next day we rise to freshly baked cinnamon rolls from the dutch oven as just one part of the delicious breakfast before preparing for a day of whitewater. Day two has numerous amazing rapids that will excite everyone in your group. This will be your families favorite quick trip away together so don't miss out, sign up today!
This is the ideal trip for anyone looking to try out inflatable kayaking and who wants to build some skills but it can also be a great trip together in a raft as a family. But if you do choose to inflatable kayak on this trip our guides have two full days to help make sure you build your confidence in the boats and build your skill set so you are ready to take on other adventures.
Land Acknowledgement
At Orange Torpedo Trips, we recognize and honor the deep history and cultural significance of the lands on which we operate. The Lower Salmon River and its surrounding areas are the ancestral homelands of the Nez Perce people (Nimiipuu). Their rich heritage and connection to this land have shaped the landscape, and their resilience and resourcefulness continue to inspire us today.
As we embark on our adventures through this remarkable region, we acknowledge that we are privileged to explore and appreciate the beauty of these lands, which have been stewarded by the Nez Perce for countless generations. We are committed to respecting their traditions, honoring their contributions to the history of this land, and fostering an environment of learning and appreciation for the diverse cultures that have shaped the story of the Lower Salmon River.
We encourage our guests to join us in recognizing the Nez Perce's enduring presence, acknowledging their history, and celebrating their vibrant culture as we embark on our journey through their ancestral lands. By doing so, we deepen our connection to the land, enrich our experiences, and contribute to a greater understanding and respect for the indigenous peoples who have called this region home.
Trip at a glance
Lewiston, ID or Boise, ID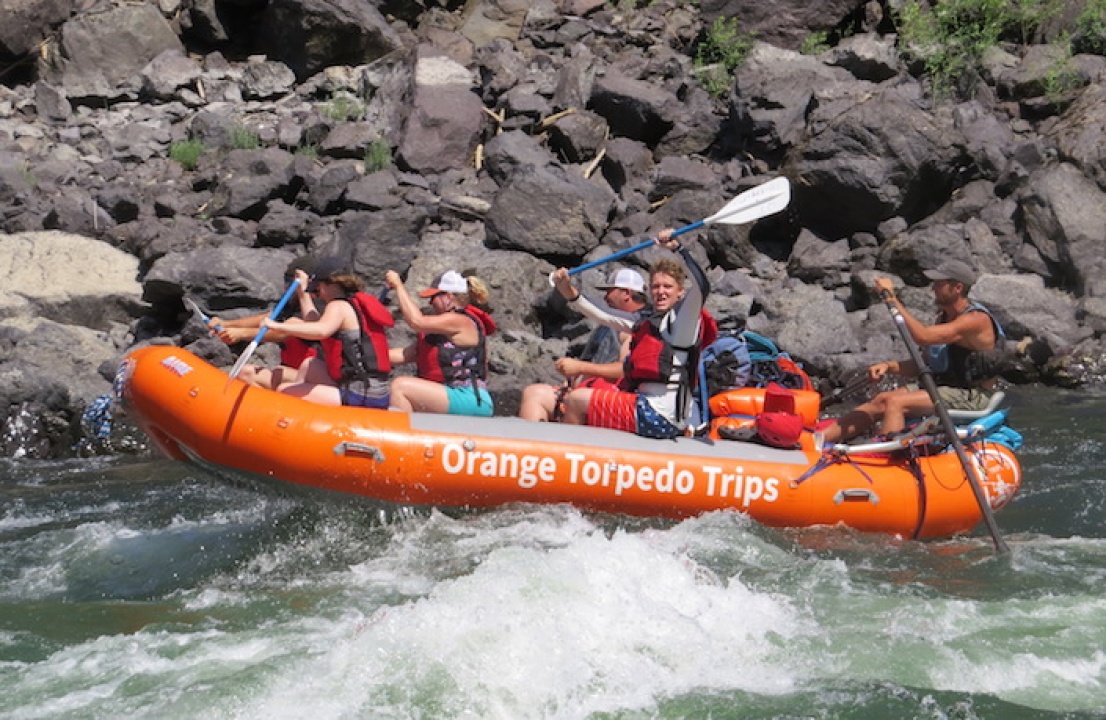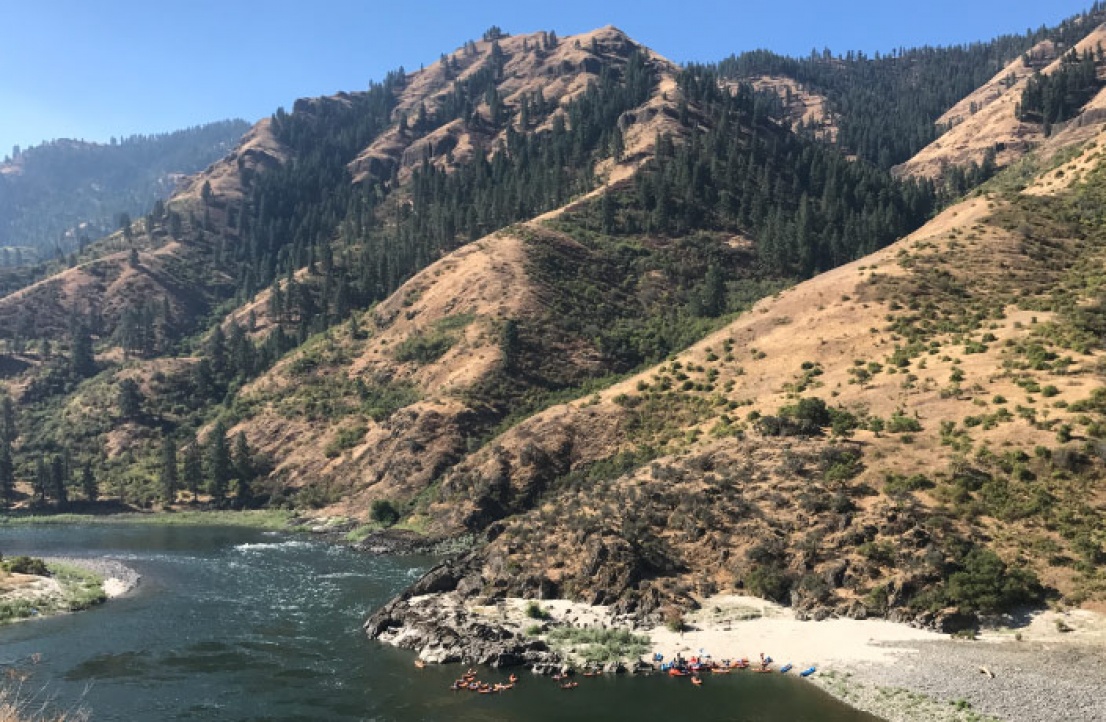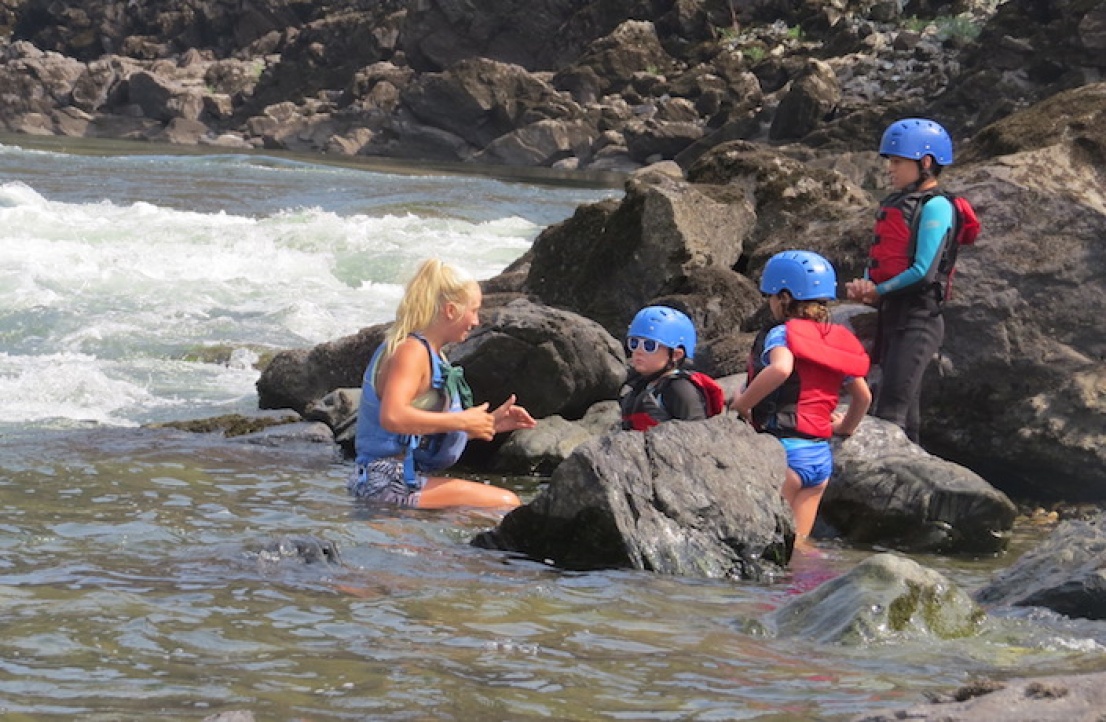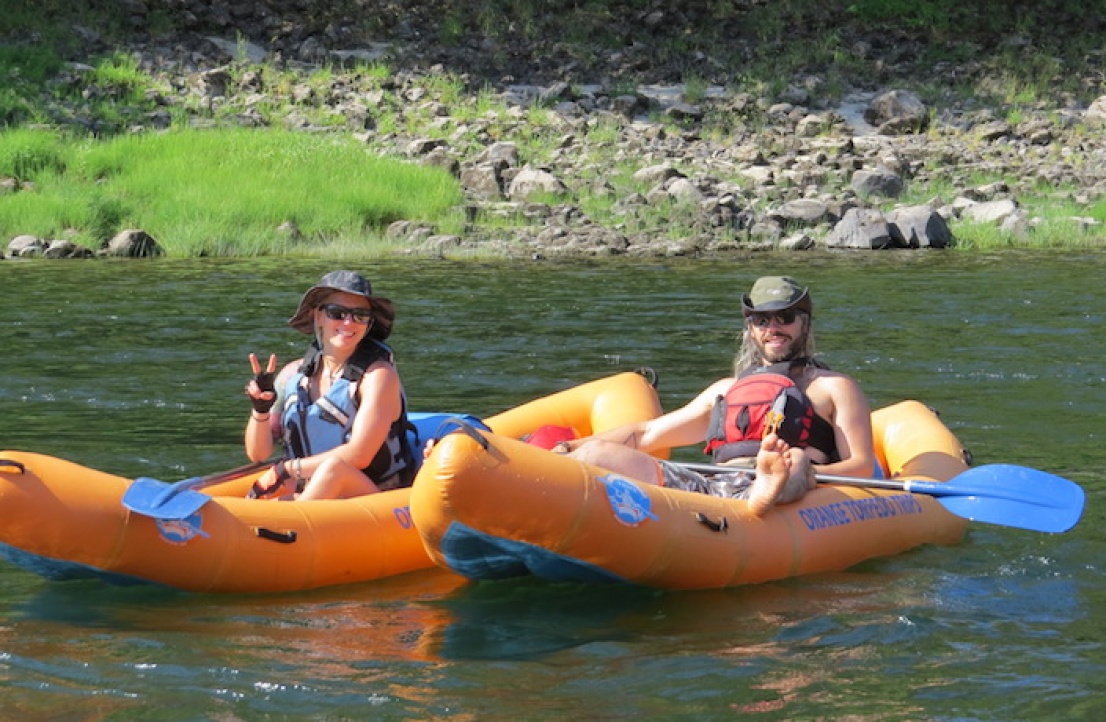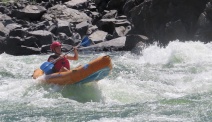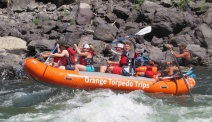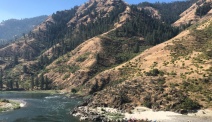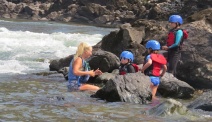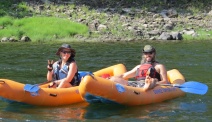 Dates / Rates
Salmon River 2-day camping trips
Price:
Adult: $549
Youth: $449
Trip Start Dates:
July - Every Tuesday, Saturday
August - Every Tuesday, Saturday
September - Every Tuesday and Saturday
Other dates may be available for group of 8 or more.
Salmon River 2-day Trip Itinerary
Arrive: Please arrive at our shop at 1512 N. Main Street, Riggins Idaho at 8am MOUNTAIN STANDARD TIME. If you are coming from the North you will be coming from Pacific Time so please plan accordingly.
Upon arrival we will have you pack your overnight items in a dry bag for the trip. This is where everything for camp will go. We will have a separate small dry bag for items you would like access to during the day. We strongly advise against packing electronics as the bags can leak if not sealed correctly and we would hate to see your items be damaged.
After you have packed we will get you the gear you need for the trip and load into the van for the 45 minute drive upriver to our launch point.
At the River: When we arrive at the river the guides will finish rigging the rafts while the head guide leads the group through a trip orientation where everyone will learn about the crafts they will be traveling in, how to paddle and generally what to expect for the day. You can prepare ahead of time on our trip orientation page.
Day 1 on the river: Today has plenty of class II whitewater to help prep you for the bigger stuff downstream as well as some amazing scenery, including one granite walled gorge. Sometime in the afternoon the group will find the perfect riverside beach and setup camp.
In Camp: After arriving in camp you are free to relax. Grab a beverage from the cooler, find a place to sit with your book, swim with the kids, play a game of bocce ball or snack on some quick snacks before the appetizers come out. Then when dinner is served everyone can gather around the table to share the stories of the day over food and drinks before the inevitable card games come out and roasting marshmallows happens around the fire. Finally, find your tent or pull your cot out under the stars and grab a well earned night of sleep.
Day two: After a delicious breakfast in the morning it is back to river for the whitewater day of the trip. Today we put our skills to the test with numerous class III rapids and depending on the flows possibly one or two class IV rapids. This day is typically filled with laughter and screams of joy as waves crash over the boats and people find themselves drenched and loving it. Around 4:00 pm the group floats up to the boat ramp and the waiting van. After a 10 minute drive back to our shop you an unpack from the dry bag, load into your vehicle and take off towards your next adventure.
Where to Meet Orange Torpedo Trips
We meet at our shop in Riggins Idaho. We are at:
1512 N. Main Street, Riggins, ID. 83549.
Directions: We are in a blue building in the northern most part of town on the river side of the road.
All meeting times are MOUNTAIN STANDARD TIME.
Accommodations
Camping
Numerous camping options exist near the Riggins Idaho area
Spring bar campground is one option but you are near the Seven Devils Wilderness which hosts numerous great camping options.
Flying In
The closest airport options to Riggins Idaho are Boise Idaho which is about 3.5 hours away and the Lewiston Idaho airport which is about 2.5 hours away.
Typical Weather
Summer time weather in Riggins Idaho is typically hot. In late July and August we start to see a few more afternoon thunderstorms, but generally the weather is perfect for going rafting.
ADD TO CART


This is just a suggested list. Everything for in camp will go into a dry-bag around the size of a duffle bag so plan accordingly. We advise against bringing electronics if possible. While things are in a dry bag, those bags are only dry if rolled correctly so please consider leaving those devices at home.
What to pack
On the river
2 swimsuits, shorts, tops (Cotton not recommended)
Sports Sandals or hard soled wetsuit booties. (Ideally something that stays on your feet when swimming)
Synthetic Paddling gloves (Not required but they do help with blisters))
Hat
Water Bottle (1-liter)
Waterproof sunscreen
Sunglasses with croakies or chums (Available at our shop.)
In camp
1 pair pants
1 pair shorts (1)
1 shirt
Headlamp
Sandals or shoes
Fleece jacket or sweatshirt
Sleeping bag (We can provide, just let us know if you need one)
Personal items (medications, hygiene; keep personal grooming items to a minimum)
FAQs
While we cannot accommodate all food requests we happily provide, vegitarian, vegan, glutten free, and peanut free meals upon request. Just let us know and we will work
Orange Torpedo Trips was founded on the Rogue River in 1969 by rafting visionary, Jerry Bentley. Within just a few years OTT had spread to numerous rivers throughout the Northwest including the Klamath River, the Main Salmon River and Snake Rivers.
Gratuity is certainly appreciated but by no means required. At the conclusion of a trip please just give any gratuity to the head guide who will divide it evenly among the crew.
Everything for the trip will go down the river. When you pack a dry bag at our shop, that will be all of your stuff for the duration of the trip.
NOPE. One of the best parts of a wilderness river trip is that your phone will not work. No cell service, 3G, wireless or any of the above. It's a beautiful thing.