River Wisdom Wednesday | Mark Twain
River Wisdom Wednesday | 04.16.2014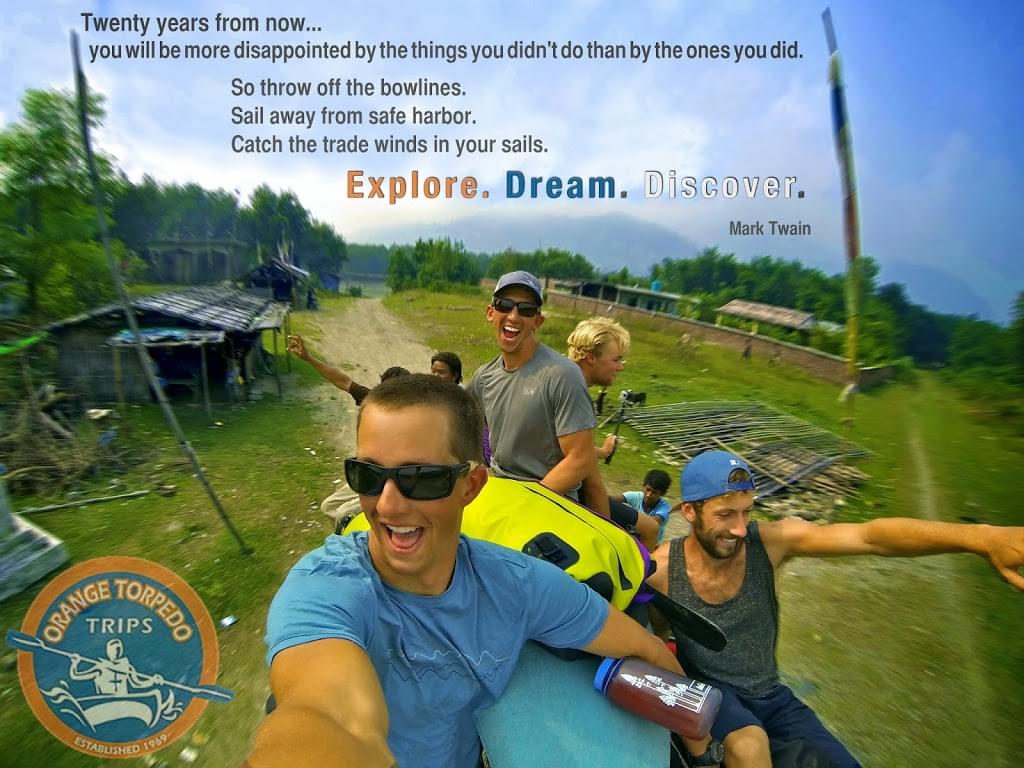 Orange Torpedo Trips' General Manager, Erik ("N.G.") snapped this shot of himself with OTT guide Aaron Lieberman and their fellow Nepalese guides from atop--
what can most generously be called
--a mechanically suspect Jeep just minutes after pulling away from the takeout for the
Sun Kosi River
in Nepal. While their adventure down the world-class Sun Kosi River was, by all accounts, the trip of a lifetime, the moment captured here marks the beginning of what would prove a whole different kind of adventure, which N.G. thus summarized:
"During our almost 2 hour ride on top of our gear....on top of a Jeep that we had to weld back together along the way...on some backwoods road leading from the river to the bus we would then catch for a 15 hour ride. 
So we pulled out the stereo, rocked out, and waited for what seemed like the imminent vehicle rollover, which thankfully never came."

 
If you would like more information about rafting or kayaking Nepal's Sun Kosi River with us in 2014, or to learn more about international trips like it, email erik@orangetorpedo.com or give us a call at 541-479-5061.