Whitewater Rafting in Oregon
Whitewater rafting is a thrilling outdoor activity that people of all ages can enjoy. If you're looking for an adrenaline rush, whitewater rafting is the sport for you!
Orange Torpedo Trips Oregon offers the best whitewater rafting adventures on the US West Coast. We have an experienced team that'll guide you every step of the way and make you feel safe. Enjoy an unforgettable adventure with us, contact us!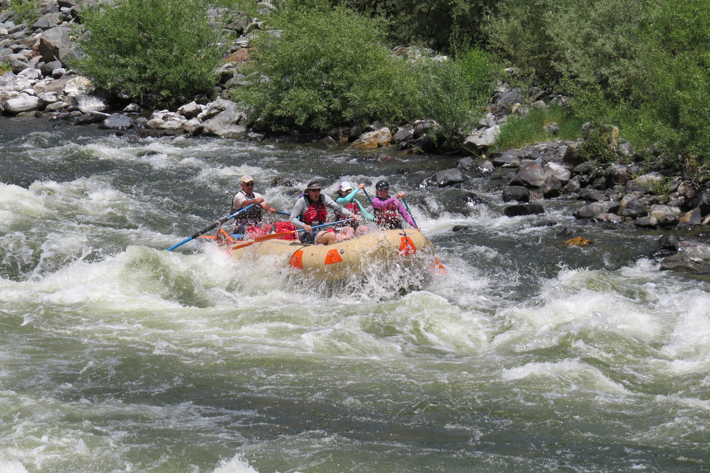 What Is Whitewater Rafting?
Overcome your fears and have a ton of fun while whitewater rafting down some of the most beautiful rivers in Oregon. This adventurous water sport involves navigating down rivers or other bodies of water inside an inflatable boat called "raft." During trips like these, the goal is to navigate obstacles such as rocks and waves while avoiding flipping the raft over.
Why Whitewater Rafting Is A Great Outdoor Activity
For one, whitewater rafting is a great way to bond with your friends and family! It's the perfect way to strengthen teamwork and pump some adrenaline. It's also a fun way to explore new places and see the beautiful scenery that you wouldn't ordinarily see. And, of course, who can forget the adrenaline rush? There's nothing quite like it!
Recommended Tips To Follow
Always wear a life jacket while on the water. This is one of the most important pieces of safety gear that you can have with you.

Make sure that you're working with a company familiar with the route before you start rafting. This will help to avoid any surprises and make the trip more enjoyable.

Stay aware of your surroundings at all times. It's easy to get caught up in the excitement of whitewater rafting, but it's important to keep an eye on what's going on around you so that you can avoid potential hazards.

Follow instructions from your guide! They're professionals that know how everything works. In order to enjoy the experience, listen and follow any commands from him!
Orange Torpedo, Experts In Whitewater Rafting Adventures
If looking for "whitewater rafting near me," look no further than Orange Torpedo Trips in Oregon! With our years of experience and knowledge, we assure you an unforgettable adventure for you, your family, and your friends.
We provide the right equipment to our customers and work with skilled guides that know every corner of the river. Contact us today and ask for more information on any of the services; we'll be happy to answer any questions you may have.