Riggins Idaho situated between the famous Main and Lower sections of the Salmon River is known as, "the whitewater capital of Idaho" thanks to the incredible half-day river trip which flows directly in front of town. Whether it is in the early season, May and early June, when the water is high and the waves are HUGE, or in July and August when this action packed river changes to have just enough action for any thrill seeker while also still being great for families with younger kids. This section of the Salmon river is full of whitewater and well worth the drive for that quintessential summer day floating in the, "whitewater capital of Idaho."
On our float trips we offer a variety of river crafts allowing for us to uniquely meet the adventure desires of anyone in your group, all while you travel together down the river. For the adrenaline seeking teenager we have our custom designed inflatable kayaks. We will have a guide in an inflatable kayak teaching them the skills needed to successfully navigate the towering waves and crashing holes of this section of river. For those wanting more of a tight-knit group experience we have the more traditional paddle raft. With your family or group you will work as a team with a guide steering to take on the Salmon River rapids such as timezone and traps. Choose your river craft and prepare for a day of crashing, splashing, hooting and hollering through the exciting rapids of the Salmon River.
So if you are looking to experience the world famous Salmon River our half-day trip is an ideal trip for anyone who wants to sleep in or wants to free time in the afternoon for other adventures. If you are staying in McCall, Idaho we are a scenic 40 minutes away and offer a wonderful addition to any summer family vacation so come down to Riggins and join us today.
NOTE: In May and early June we offer our, "high water half-day" where we run essentially the summer time one-day trip in the half-day time frame because the water is high enough to make the miles. If you want to go experience a little bigger adventure these trips are an unforgettable experience riding the biggest waves the Salmon River has to offer and are only for those 16 years old and up.
Land Acknowledgement
At Orange Torpedo Trips, we recognize and honor the deep history and cultural significance of the lands on which we operate. The Lower Salmon River and its surrounding areas are the ancestral homelands of the Nez Perce people (Nimiipuu). Their rich heritage and connection to this land have shaped the landscape, and their resilience and resourcefulness continue to inspire us today.
As we embark on our adventures through this remarkable region, we acknowledge that we are privileged to explore and appreciate the beauty of these lands, which have been stewarded by the Nez Perce for countless generations. We are committed to respecting their traditions, honoring their contributions to the history of this land, and fostering an environment of learning and appreciation for the diverse cultures that have shaped the story of the Lower Salmon River.
We encourage our guests to join us in recognizing the Nez Perce's enduring presence, acknowledging their history, and celebrating their vibrant culture as we embark on our journey through their ancestral lands. By doing so, we deepen our connection to the land, enrich our experiences, and contribute to a greater understanding and respect for the indigenous peoples who have called this region home.
Trip at a glance
8:30am and 12:30pm / Riggins, Idaho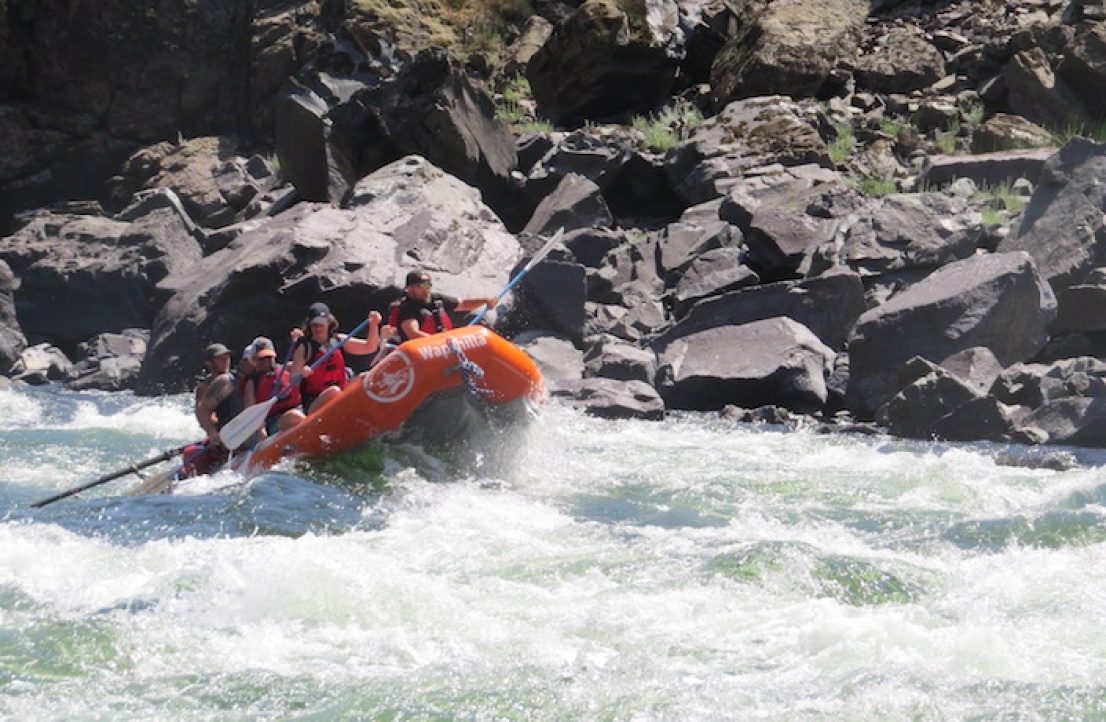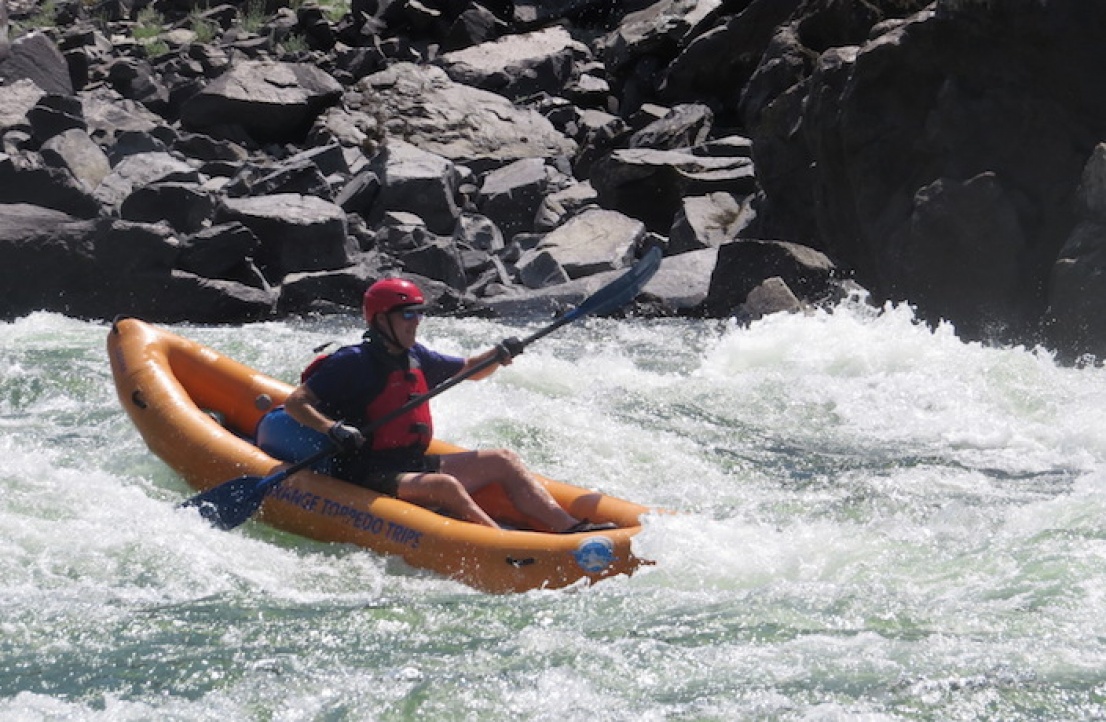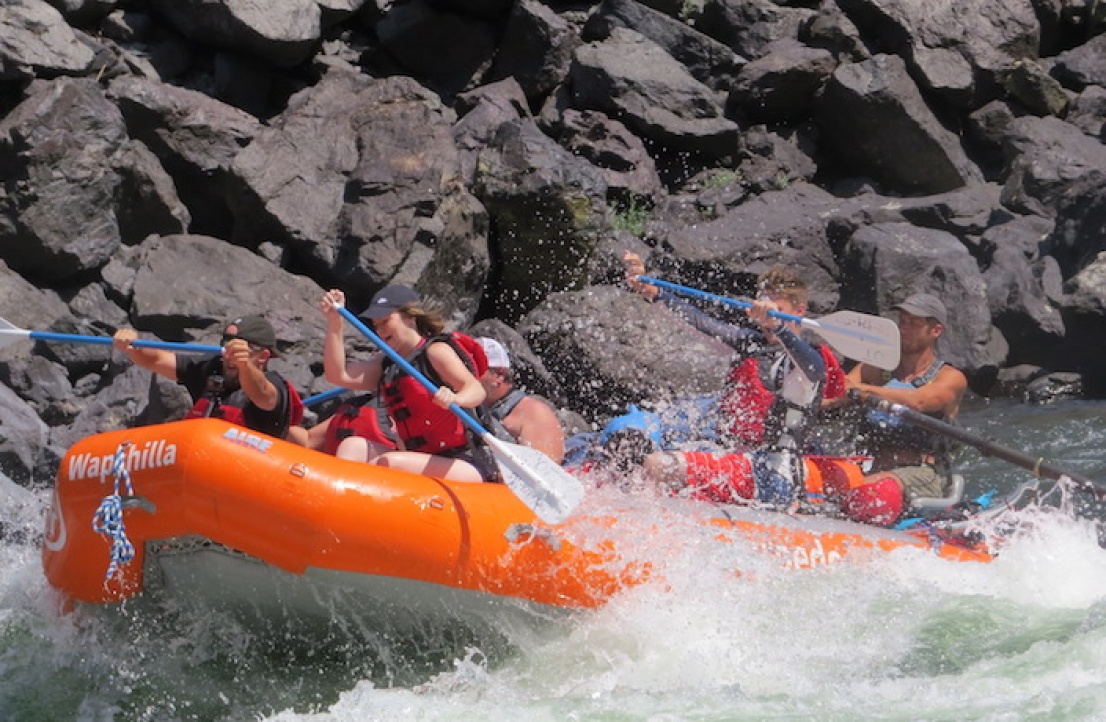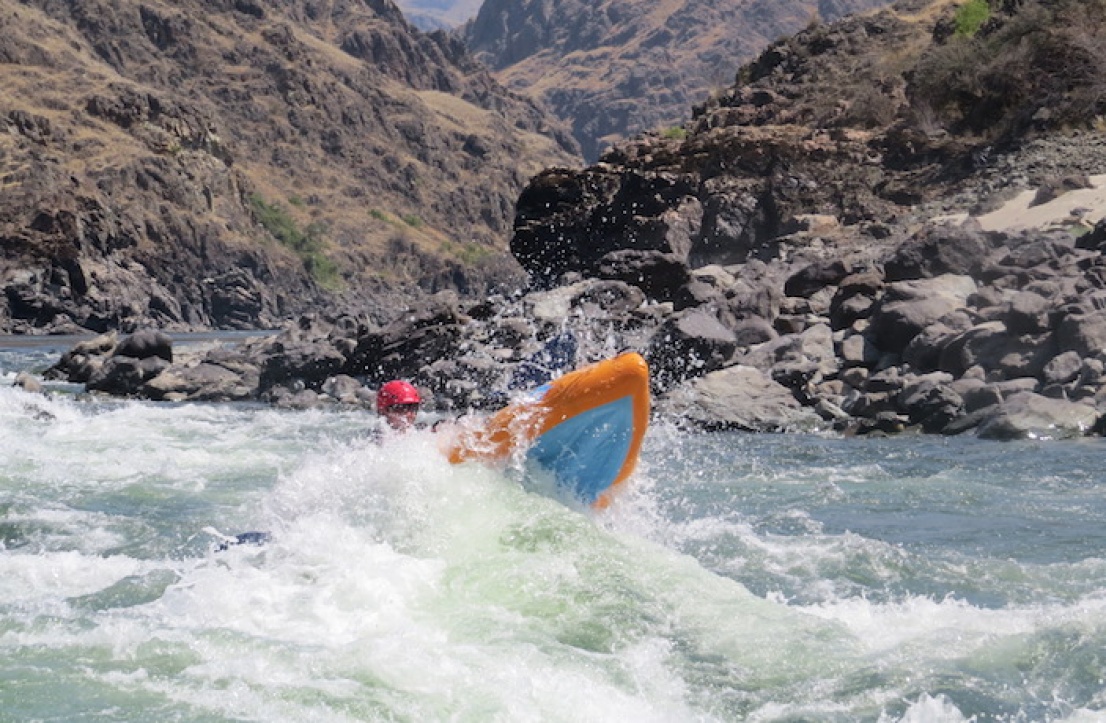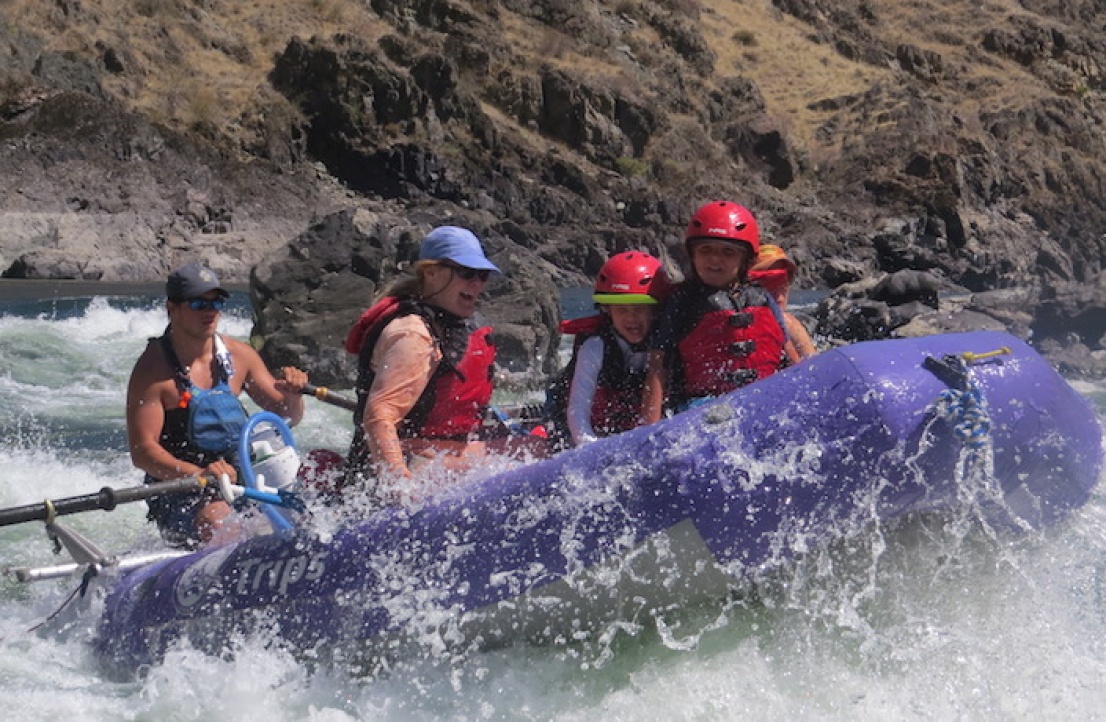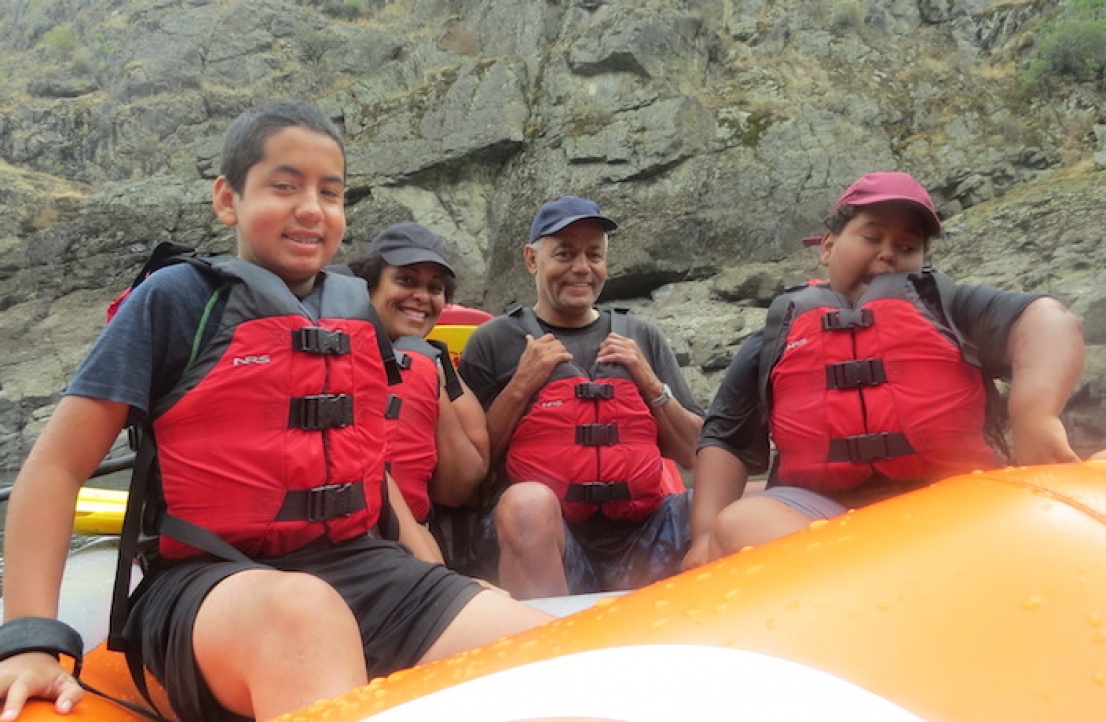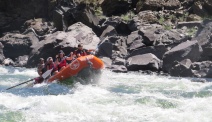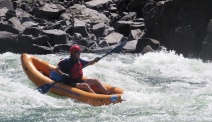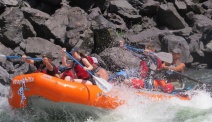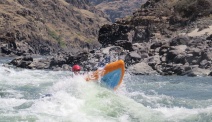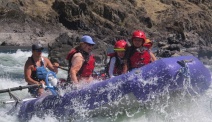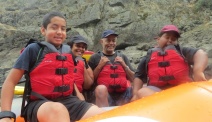 Dates / Rates
Salmon River Half-Day
Price:
Adult $89 ($99 on Saturday), Youth $79
All trips meet on - Mountain Standard Time
The AM and PM half-day trips are the same trip. Both run the same section of river however, both trips have something unique to offer; the mornings which are a wonderful time to be on the river, before the wind picks up and the river is less crowded or the also incredible afternoon which is hot and perfect for swimming. So whether you are an early riser or want to sleep in a little we have a trip for you.
AM Half-day trips start at 8:30am MST
PM Half-day trips start at 12:30pm MST.
We will prep you with the gear we need before heading to the river. Upon reaching the river you will receive a thorough paddling orientation before lathering on the sunscreen and starting down river.
Shortly after starting the float the whitewater takes off and the adventure starts. Your paddling team will skillfully navigate through a number of rapids with tranquil pools between them. Kids enjoy swimming in the pools and splashing with their parents, while parents simply enjoy the escape with their kids.
On both half-day trips we run the whitewater filled section of the Salmon downstream from Riggins Idaho. Where we launch is somewhat flow dependent but these half-day trips are full of great whitewater and will keep everyone in your group hooting with joy.
Meeting location
We meet on Mountain Standard Time at our shop in Riggins.
1512 N. Main Street.
Riggins, ID.
83549
Where to Meet Orange Torpedo Trips
We meet at our shop in Riggins Idaho.
1512 N. Main Street.
We are on the north end of town on the river side of the road.
Accommodations
In Riggins there are a number of great locally owned hotels. Here are one or two of our favorites.
Camping
Numerous camping options exist near the Riggins Idaho area
Spring bar campground is one option but you are near the Seven Devils Wilderness which hosts numerous great camping options.
Flying In
The closest airport options to Riggins Idaho are Boise Idaho which is about 3.5 hours away and the Lewiston Idaho airport which is about 2.5 hours away. For those flying in personal planes, the McCall Idaho airport is 45 miles away.
Typical Weather
Summer time weather in Riggins Idaho is typically hot. In late July and August we start to see a few more afternoon thunderstorms, but generally the weather is perfect for going rafting.
Just a few things to help you have the perfect day
Swim Attire (Non-Cotton)
water shoes or sandals
Sunglasses
Sunscreen
Hat
Water bottle
Camera or phone (To capture those memories)
Half-day trips do not require much but having a the couple right things can really make the experience a bit better.
FAQs
An Orange Torpedo is our custom-designed inflatable kayak. We have brought our 45 years of guided inflatable kayaking experience into our partnership with world renown raft builder SOTAR to introduce an industry leading high performance, beginner friendly inflatable kayak which we exclusively use.