You understand how therapeutic and rejuvenating hiking on a trail can be; time with friends and family, putting one foot in front of the other, earning with every step, your panoramas, your photos and, most importantly, your memories. Hiking the Rogue River Trail is all about relaxing and slowing down. Enjoy four days hiking and three nights in wilderness lodges with soft beds, hot showers and family-style meals. Picture lazily hiking all day before strolling into the lodge, popping off your shoes and grabbing a cold beer or chilly Gatorade and then relaxing in the grass. On the trail, enjoy trekking with only the weight of your camera and water on your back; everything else rides on the raft, freeing you up to focus your energy on taking in the beauty of the canyon and creating memories with your friends.
Originally built in the early 1900s by miners and homesteaders, the Rogue River Trail was the sole way in and out of the canyon for these early explorers. In places, they literally carved the trail into the rock cliffs overlooking the beautiful Rogue River canyon. On your trek you will step in the same places they stepped and, due to the federal protection of the canyon, you will see the same scenery they saw 100 years ago virtually unchanged.
What makes an Orange Torpedo trip unique is it allows everyone to enjoy the river canyon. With the raft carrying all of your gear and the ability to hop on the raft for an afternoon if your feet need a break, the trail opens up to almost anyone. See the canyon in style, only work as hard as you want, and have the vacation of a lifetime hiking (or sometimes rafting) on the Rogue River Trail in southern Oregon. Sign up today; trips fill up fast.
Trip at a glance
May - June
September - October
Who is this trip for?
Anyone who loves to hike and loves a beautiful wilderness area.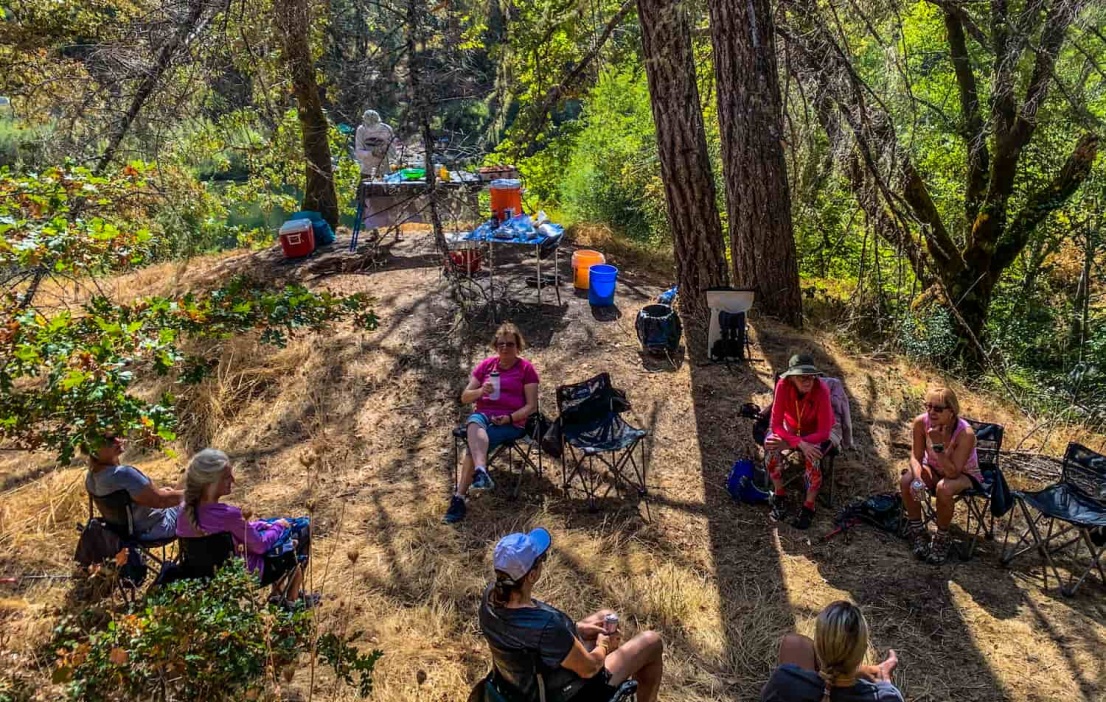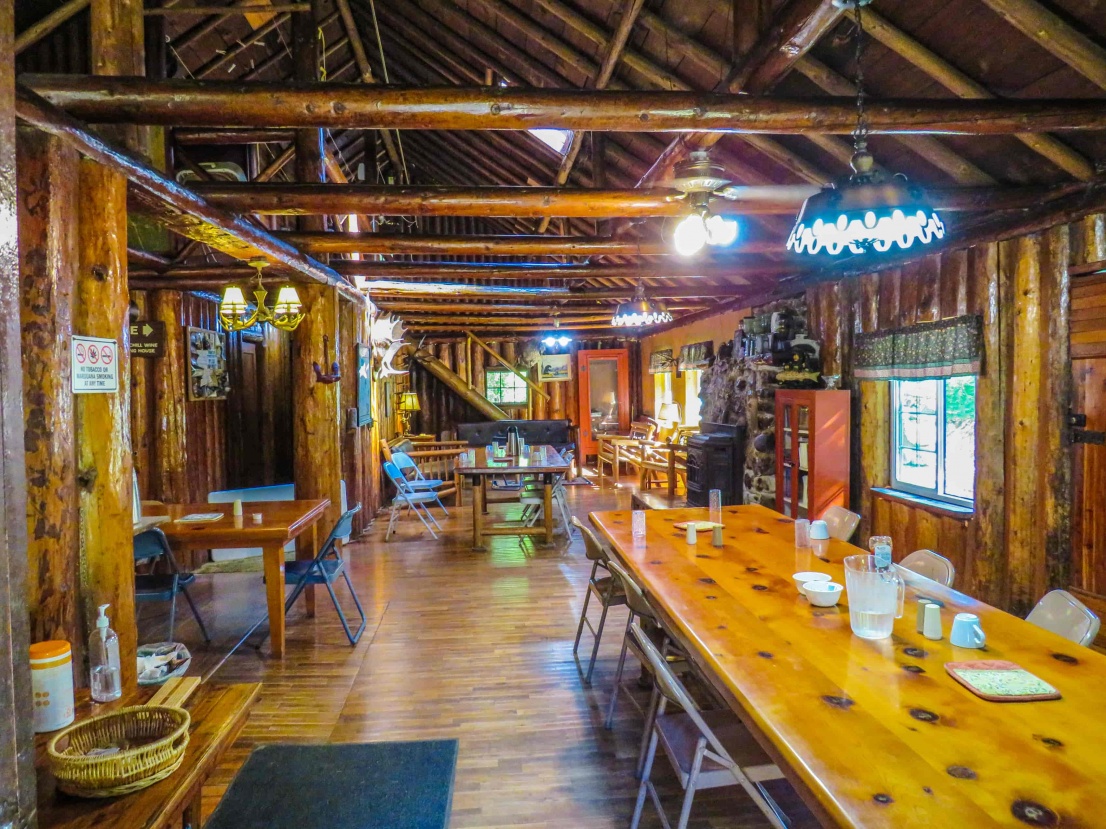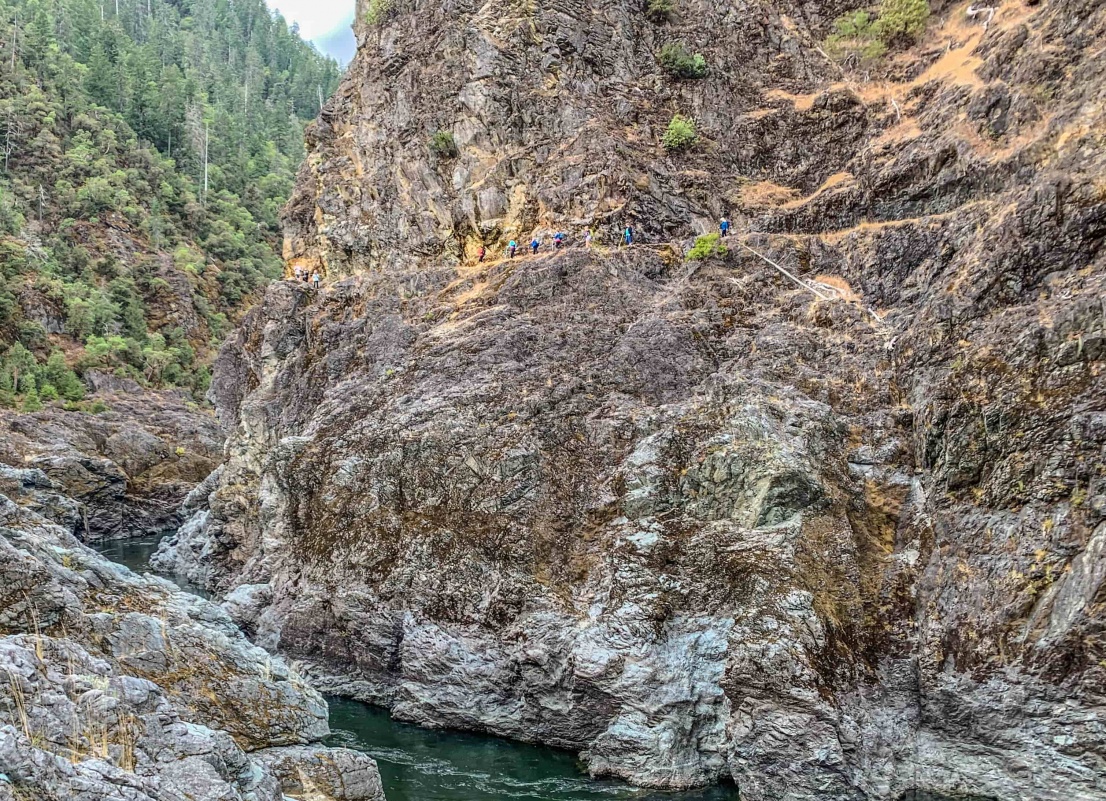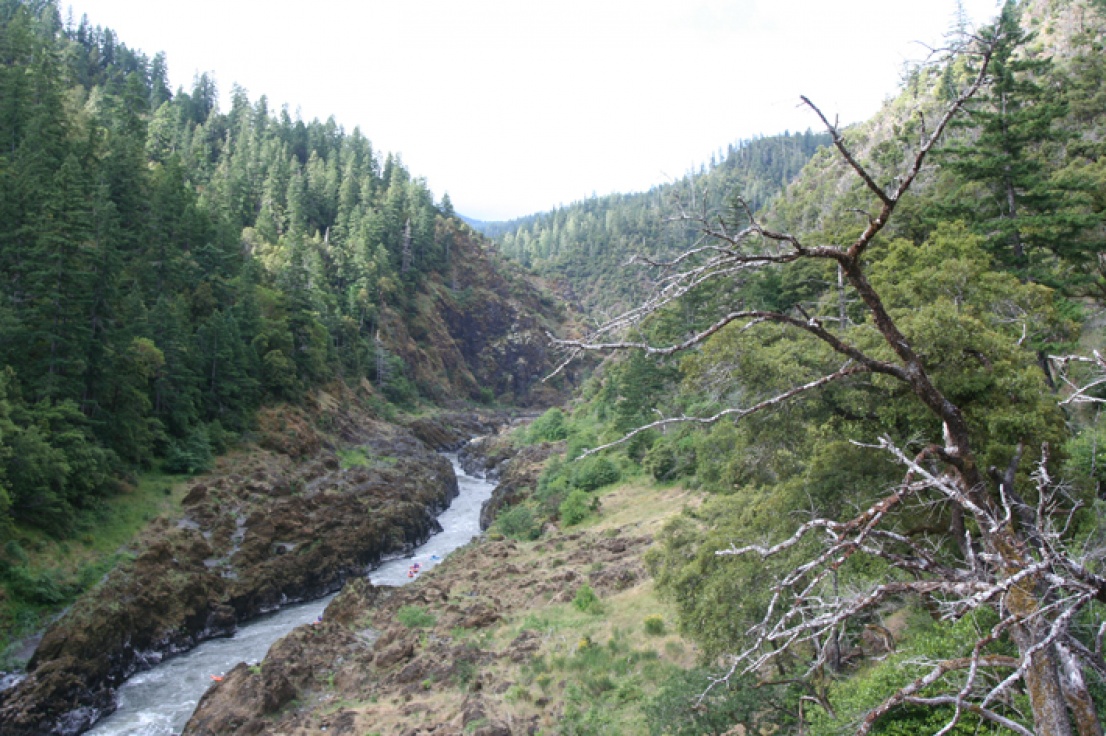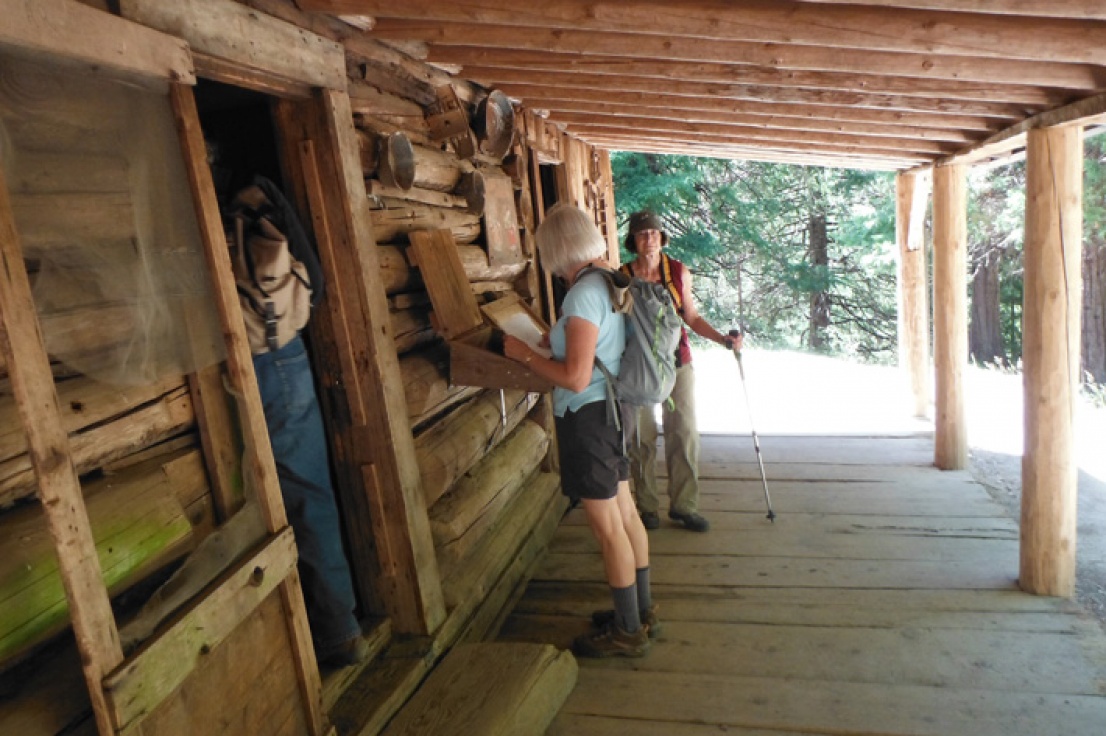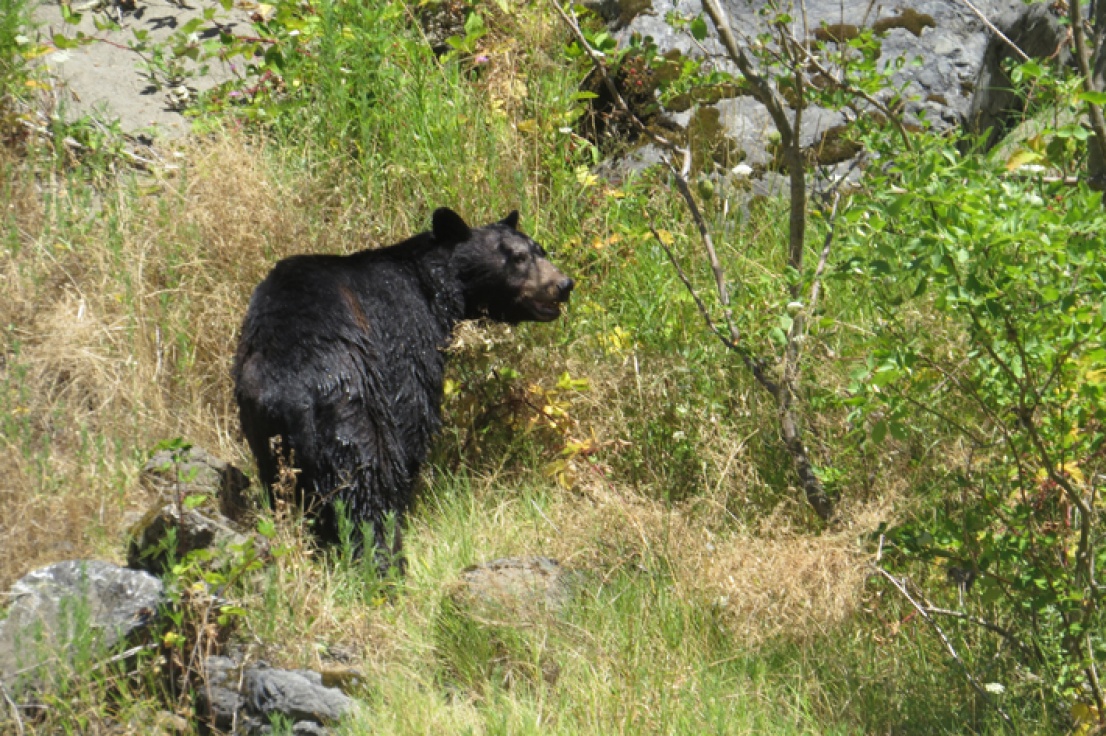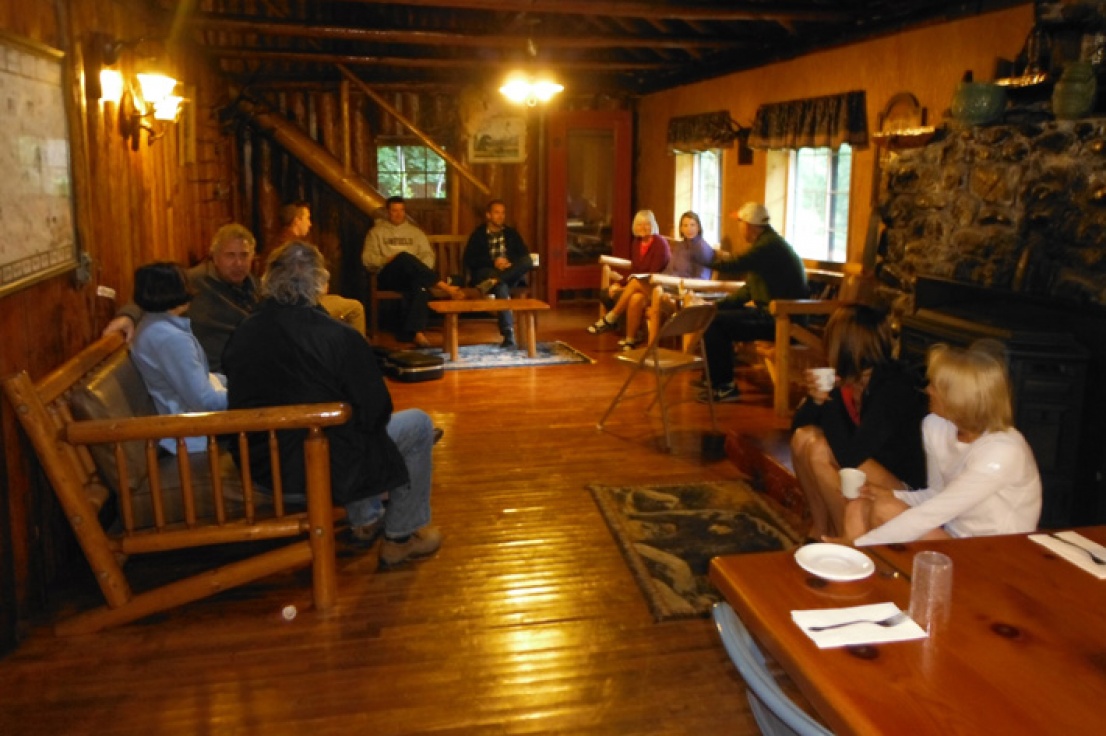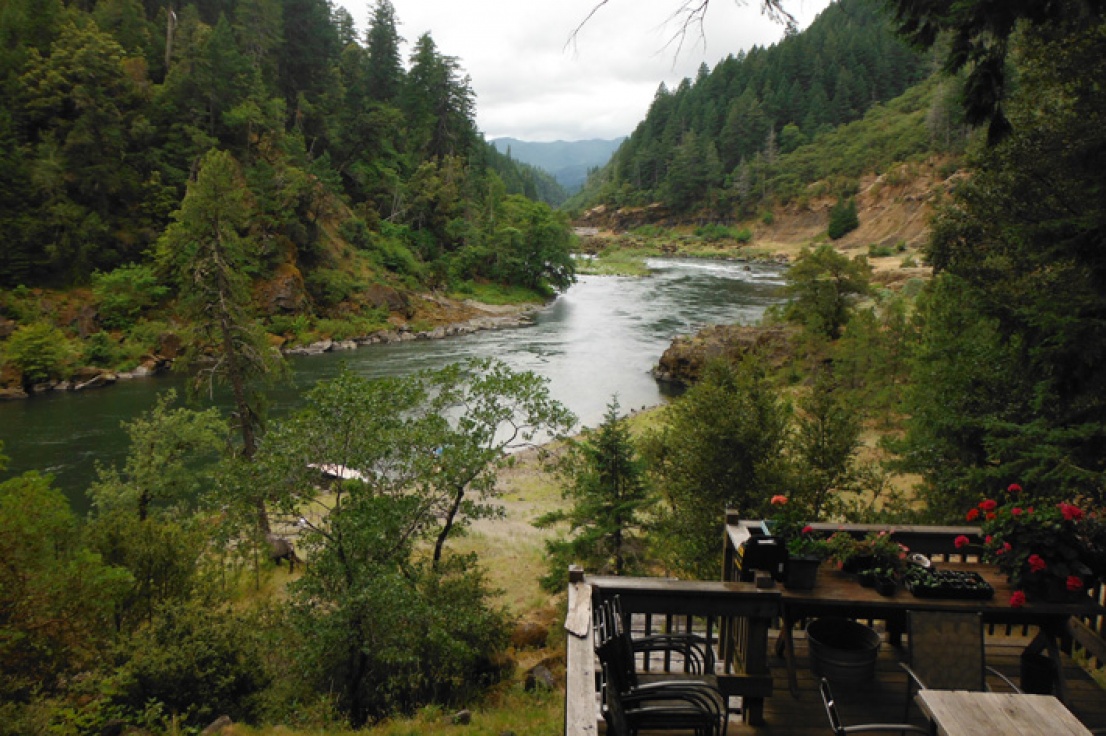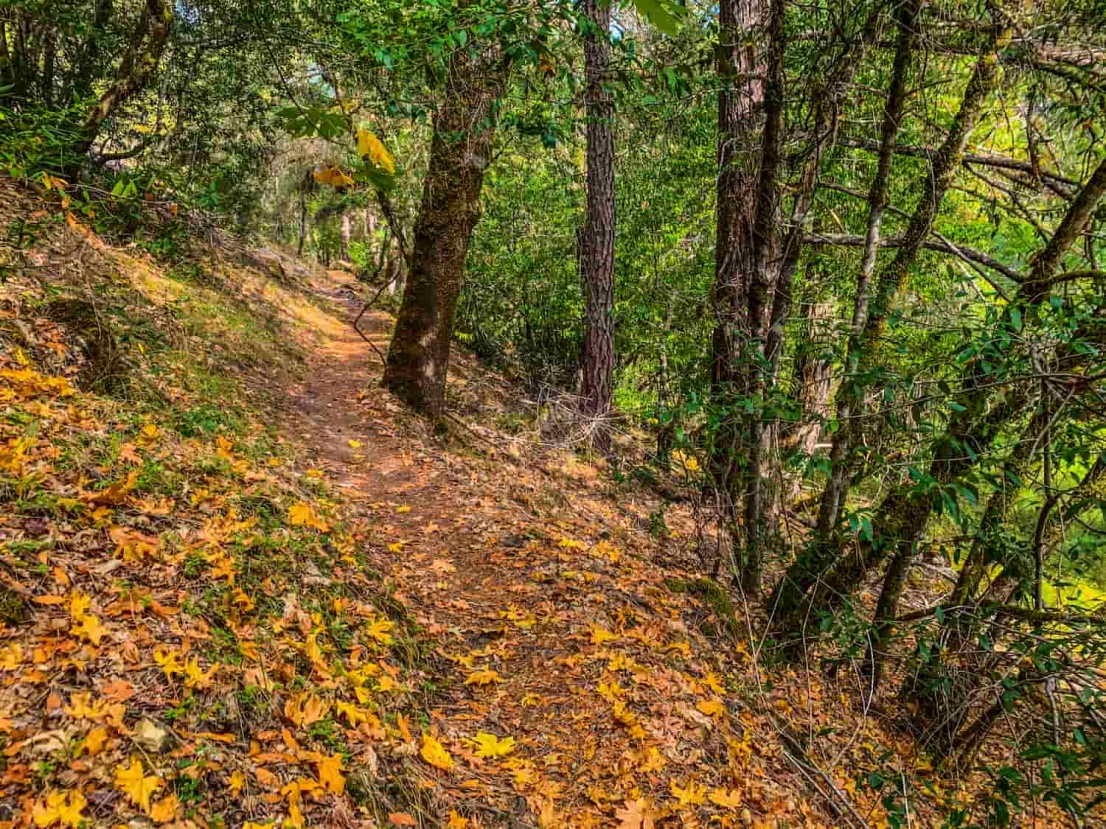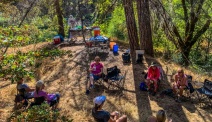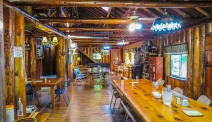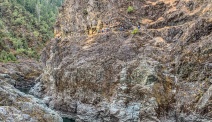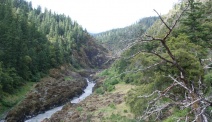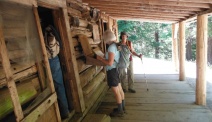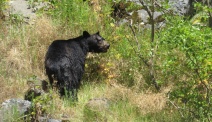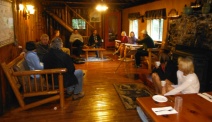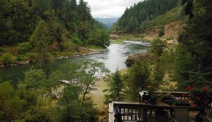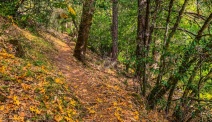 Dates / Rates
2022 Raft Assist Hiking Trips
Price
$1649 per person
Single Occupancy fee $350
Base pricing is based on double occupancy. Rooms are primarily designed with two full size beds and private bathrooms.
Start Dates
May - 30
June - 13, 20, 27
Sept - Dates come out in January
Oct - Dates come out in January
The day your trip starts you need to arrive at out shop at 210 Merlin Rd, Merlin Oregon at 10 AM. If you are driving head west off Interstate 5 at exit 61. At our office you will transfer your clothing for the trip into a supplied dry bag for the entirety of the float. Your vehicle will be parked inside the locked gate at our facility until you return. At the conclusion of the trip a van will pick you up at the takeout and return you to our storefront in Merlin. If you plan on driving to the coast after your trip it will be more convenient for you if your vehicle is shuttled from our facility to the rafting takeout at Foster Bar. There is a small fee associated with this so call for details. For additional travel information please refer to the travel information page for flight and hotel details.
Day 1: Arrive at 10 AM at the Rogue River Center (210 Merlin Road, Merlin, Oregon) to meet your head guide and receive Rogue River Trail hiking trip orientation. Orientation will include information on the layout of the Rogue River trail including daily miles and where the steeper sections of the trail are in case you plan to ride the raft. The trip orientation will also include a basic white water rafting orientation to prepare you for any raft riding you choose to do. This is also when you will be supplied with a dry bag to pack your personal items. This is the bag to put everything you want to access at night. It will go on the raft where it will not be accessible during the day so anything you want on the trail needs to go into your backpack. When everyone has their bags packed, vans will be loaded and the group will drive the 20 minutes down the Rogue River to the trail-head. At Grave Creek boat ramp the group will meet the rest of the guides and start walking down the trail.
This first day on the trail has plenty of beautiful viewpoints. We journey from river level to high above on the canyon walls before eventually returning to river level where a boat will ferry everyone across the river to the lodge for the evening. The first day, at 9.6 miles is the second longest day of the trip and in many ways is the hardest as it is consistently going up and down. Tonight is Blackbar lodge where you can relax on the lawn as deer graze only feet away.
Day 2. The second day of the Rogue River Trail has 14.7 miles making it the longest day of the trip. Many people opt to ride a raft for the first couple miles to avoid the steep hike out of the lodge. Today the trail often retreats back into beautiful tributary canyons, but not at the expense of plenty of spectacular river views. The final mile of the day is on a dirt road leading into the second nights stay at Marial lodge. Tired hikers will often opt to ride the raft around this last section.
Day 3. This is the highlight day for many hikers on the Rogue River Trail. The trail navigates the cliffs above beautiful mule creek canyon. At this unique gorge the river funnels through a crack in the bottom of the canyon being condensed to under 15 feet wide at its narrowest point. Near the bottom of the canyon the trail hosts a spectacular view of Staircase falls making for one of the finest photo opportunities of the trail. In the afternoon the trail leaves the river and cuts through the lush forrest behind Brushy Bar. This is a beautiful journey through a deeply green thicket with a beautiful fern filled forest floor. At only 8.9 miles today is the shortest day so far on the trip and ends at Clay Hill lodge.
Day 4: The final push out. This is the shortest day of the trip at about 7 miles but has the largest single climb of the trip. At the end of the hike the group will walk the extra 1/2 mile to foster bar where we meet the raft and the shuttle van back to our shop in Merlin.
Where to Meet Orange Torpedo Trips
Take exit 61 off of Interstate 5. Exit is approx. 3 miles north of Grants Pass. At exit turn left (west) and follow Merlin Rd 3.2 miles until you see Orange Torpedo Trips on right. We have a secure fenced parking lot where your car can be stored during your trip.
Accommodations
We strongly recommend staying locally the night before your trip. Here are a few of the local accommodations in the Grants Pass area.
Camping
If you plan to camp while you're here, we recommend Indian Mary Park (541-474-5285). The nearest RV Park is Beaver Creek RV on Merlin Rd., although Indian Mary Park also provides full RV hook-ups. We have a parking lot that will accommodate RVs while you are on your trip.
Flying In
The closest commercial airport is in Medford, Oregon (airport code MFR), 34 miles southeast of our shop in Merlin. In the Medford Airport there are four car rental companies (Budget, Avis, National, Enterprise, and Hertz). At this time we do not offer transportation to or from the airport, but we can pickup and drop off at any Grants Pass Hotel the morning of a trip and at the conclusion of a trip. If you plan to not rent a car, you can call Double D Shuttles at 541-476-7773 and hire them to transport you from the Medford Airport to a Grants Pass Hotel. Please note: Our trips return too late in the day for us to ensure you will make a flight out of Medford same day. We suggest making reservations for the next day after the trip concludes.
Typical Weather
Southern Oregon is known for its great summer weather. Weather here is generally so nice that the local tourism board has adopted the slogan "its the climate" to describe what makes Southern Oregon so desirable. In the shoulder season rain does sneak in, but it's generally perfect for hiking.
Averages are:
Averages are:
May · High (F) 73 Low (F) 41Avg. Rainfall 1.21 in.
June · High (F) 81 Low (F)45 Avg. Rainfall .53 in.
Everything on the Rogue River Trail hiking trip goes down the river in the raft so all of your trip items will be packed into a supplied drybag when you meet at our shop. If you have a special bottle of wine, fishing equipment, or something else that either does not fit or you don't want in your drybag, that's typically not going to be a problem. Just let us know and we will find somewhere to pack it.
What to pack
On the Trail
Hiking shoes - something you have previously broken in (early spring and late fall, having shoes with Gore-tex is a good idea)
Sports sandals (something you can swim in if you choose at lunch or at the lodge)
2 pair light pants
2 pair shorts
4 comfortable hiking shirts (non-cotton is advised)
Small Hydration pack or backpack with 1 liter water bottle
Waterproof sunscreen
Bug spray
Sunglasses
Hat
Camera
Off the River
2 pair pants/shorts
2 shirts
Pair of shoes or sandals
Fleece jacket or sweatshirt
Insect repellent
Soap specifically designed to remove Poison Oak. It is on the trail.
Travel size shampoo and conditioner.
Personal Items (medications, hygiene; keep personal grooming items to a minimum - no hairdryers due to power restrictions at the lodges)
A good book
Headlamp or flashlight
Camera with memory cards and batteries
FAQs
On the 4-day trip we stay at Black Bar Lodge night one, Marial Lodge on night two, and Clayhill lodge on night three. Due to schedule issues with the lodges we occasionally skip Marial and stay at Paradise Lodge. Most rooms at the lodges have two single beds per room. Each room has a private bathroom and the door opens to the outside. At Black Bar most rooms are in duplex type cabins that work great for parents and kids. Marial does have a "family" room with beds for four people in one room. All lodges have a common lodge area with couches to relax and games waiting to be played.
Black Bar's main lodge was built in the 1930's.
Marial lodge was built as a house in the 1930's and converted to a lodge in the 1940's.
Orange Torpedo Trips will supply water and Gatorade, which is always available from the raft throughout the day. This water and Gatorade is stored in large dispensers and you will need a water bottle to dispense into. We also supply a variety of soda that will be available at lunch and at the lodges. For those over 21 years old OTT will supply red wine, white wine and beer in the evenings at the lodges. The wines come from either, one of our many wonderful local Applegate Valley vineyards or our partner vineyard in Napa Valley. You are more than welcome to bring hard alcohol with you, but we no longer supply it as part of our service. Please label it and give it to us the morning the trip starts and we will store on the raft for you during the day.
Meals at the lodges vary in exactly what is served but they are generally some type of home cooked comfort food. Turkey, fried chicken, ribs and pork chops are examples. It's always delicious. Lunches are served riverside and typically include a variety of deli sandwich ingredients along with a variety of salads and snacks. On hike trips we will have an additional variety of snacks to keep you going on the trail. If you have any dietary concerns please let us know. We can accommodate vegetarians, vegans, gluten free, lactose intolerant, and most food allergies. Please let us know in advance of your trip so we can plan accordingly and ensure that you have a great food experience along with your great river experience.
Gratuity is certainly appreciated but by no means required. At the conclusion of a trip please just give any gratuity to the head guide who will divide it evenly among the crew. Standard restaurant gratuity percentages based off of the trip rack rate seem to be reasonably accurate but please do not feel obligated to that. Also, when thinking about gratuities, please feel free to tip the staff at the lodges during your stay there.
Everything for the trip will go down the river. When you pack a dry bag, that will be all of your stuff for the duration of the trip. Please consider wearing a small backpack or hydration pack on the trail so you can carry a few layers and anything else you may want between raft stops.
On all of our multi day rafting trips we do not offer refunds on deposits or balance payments. We strongly encourage all customers to purchase travel insurance through travel guard to help protect your travel investment against the things that come up in life. It's a small additional price for the comfort to know that if something comes up (illness, work change, etc) you will have the ability to recover your significant travel investment. Get a Travel Guard Quote Here.
As on all OTT trips, this trip requires a 30% deposit. The remaining balance is due 30 days before the trip launches. Upon making your reservation you have the option to set up your credit card to automatically run the balance on the due date.