The Wild and Scenic Rogue River is one of the most cherished sections of river in the United States. Filled with fun class III rapids, the famous class IV Blossom Bar, lots of wildlife, great fishing, and unique camps, all make the Rogue River a must run for any avid rafter or kayaker. On an Orange Torpedo Trips Row Your Own you can show up with your boat and have your adventure while we will help carry the heavy gear, cook the meals, make sure you find all of the best stops and basically have all the fun.
If you are a pack rafter, kayaker, or inflatable kayaker. Show up with your gear and we can throw your bags on our boat. Rafters, show up with your kit ready to go and we will "guide you" down the canyon showing you the lines in the big rapids and encouraging you to pick your lines in the easier rapids. We are not here to control your trip but rather to support you having the best possible trip. Show up, have fun boating and then get to camp and relax, hike, fish, and spend time with your people while our guides take care of the food. This is basically the best possible version of a river trip on what is one of America's favorite rivers.
If you don't want to travel all the way to Southern Oregon with your boat but still want to row the Rogue, no problem we have rafts available to rent.
Trip at a glance
Who is this trip for?
Any boater with class III skills who is looking to get on the famous Rogue River. Rafter, cat boater, inflatable kayaker, kayaker, pack rafter.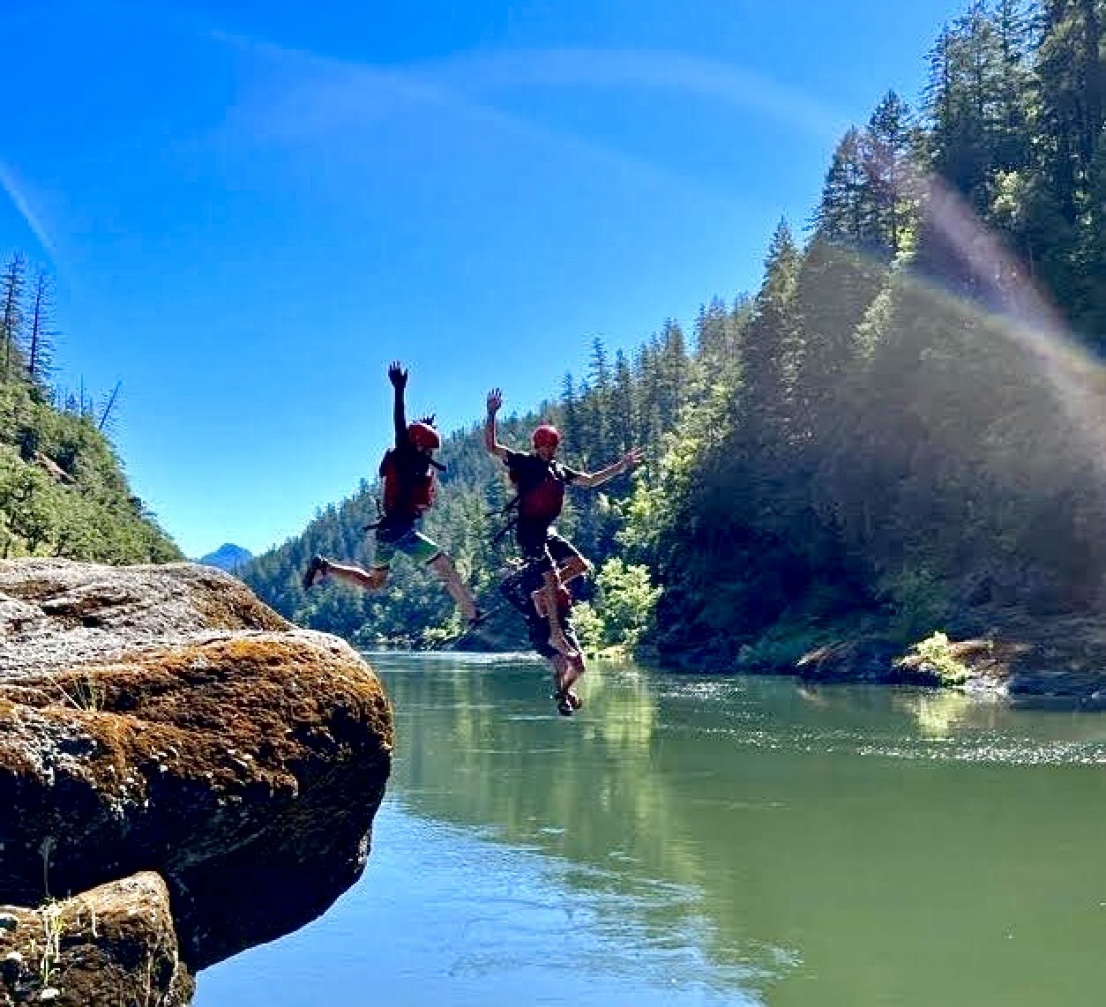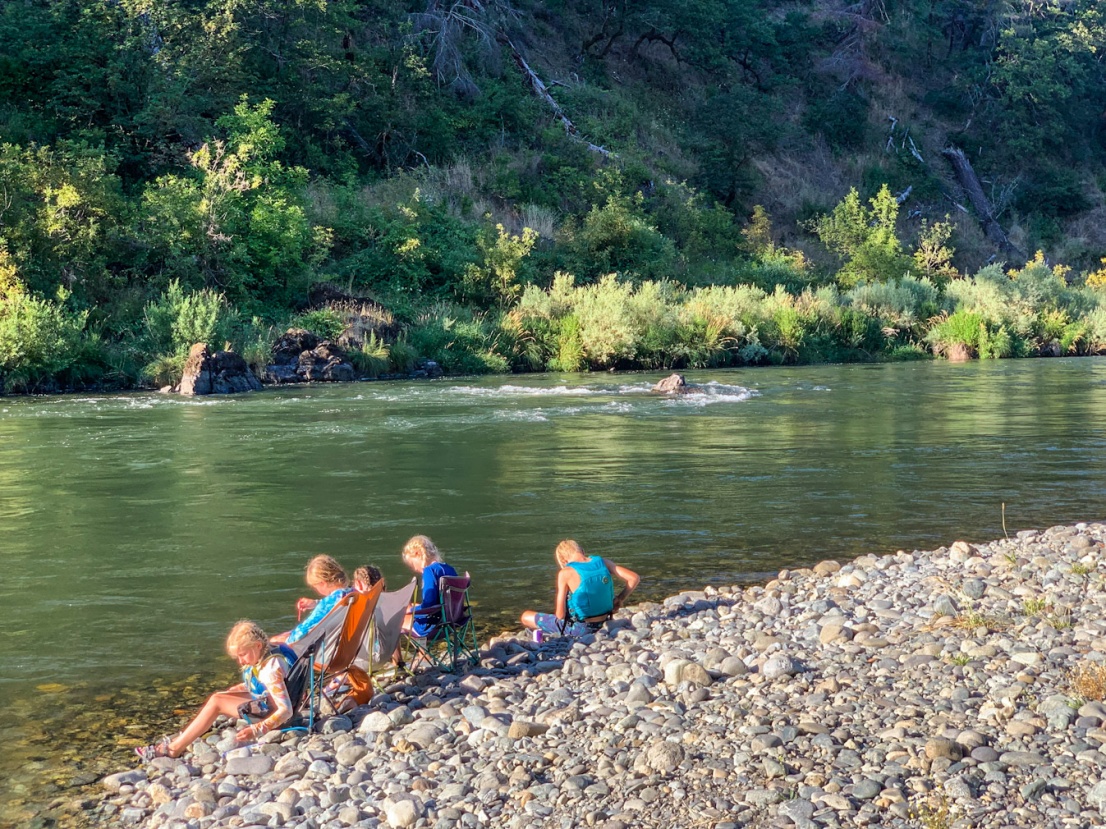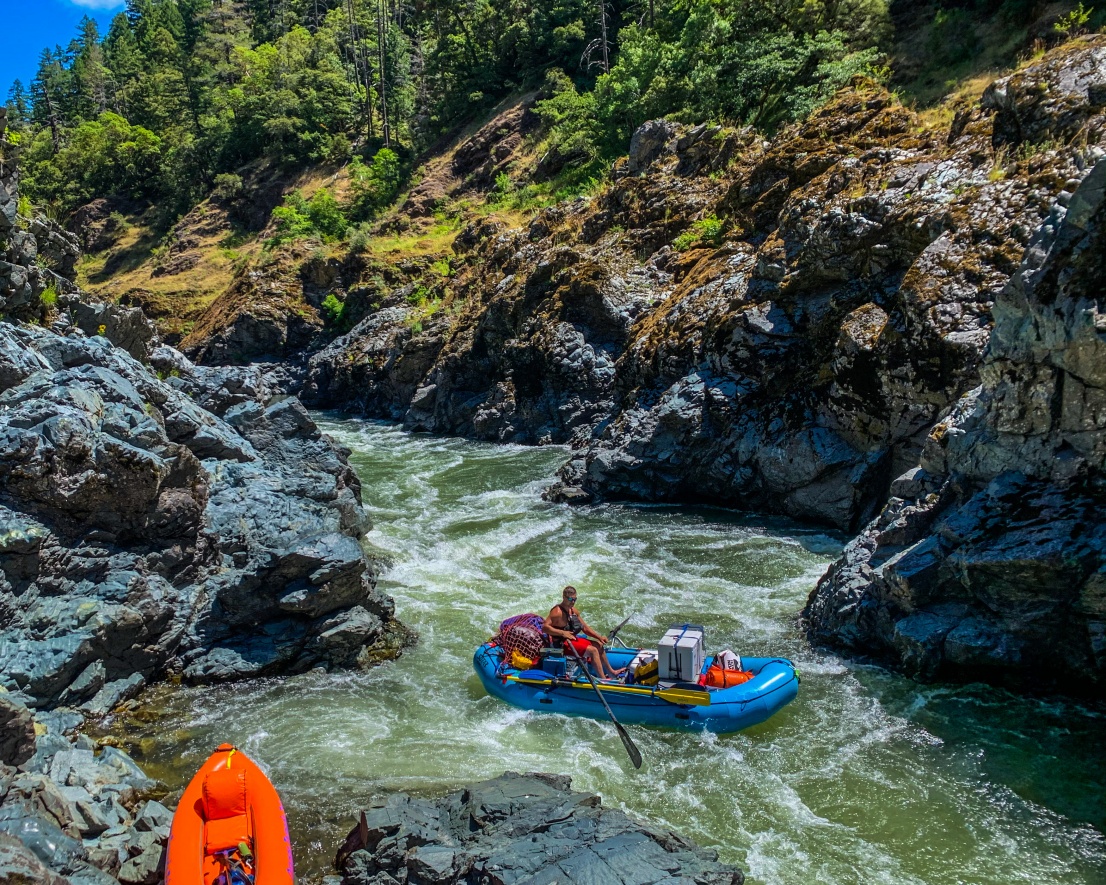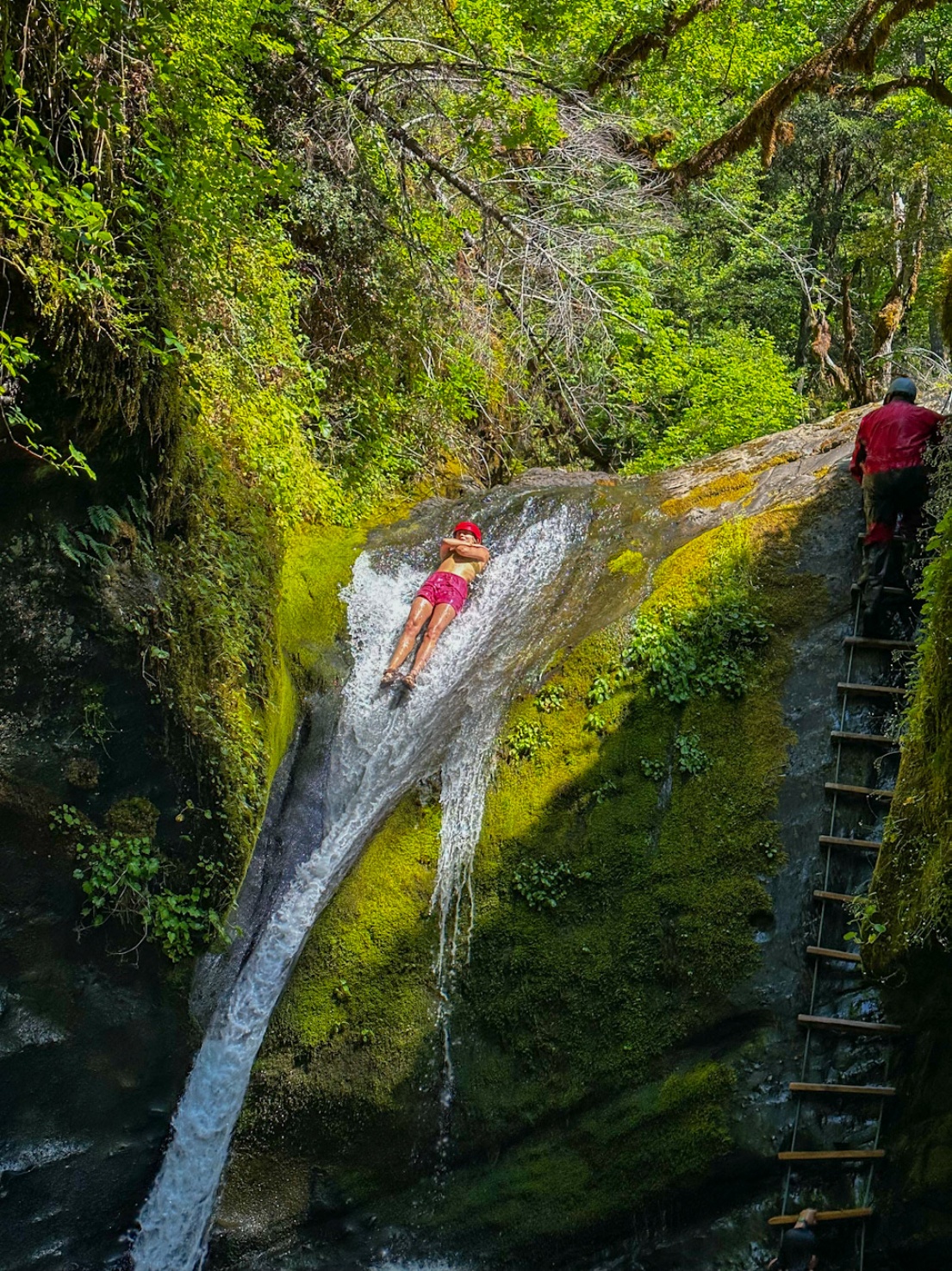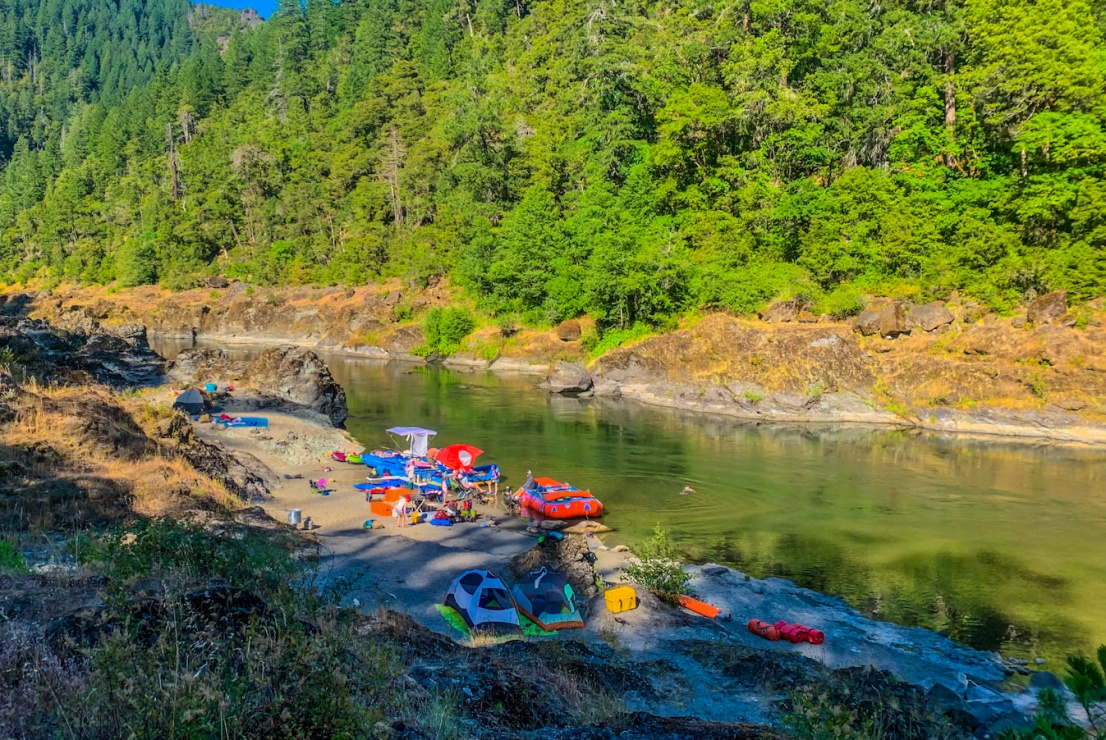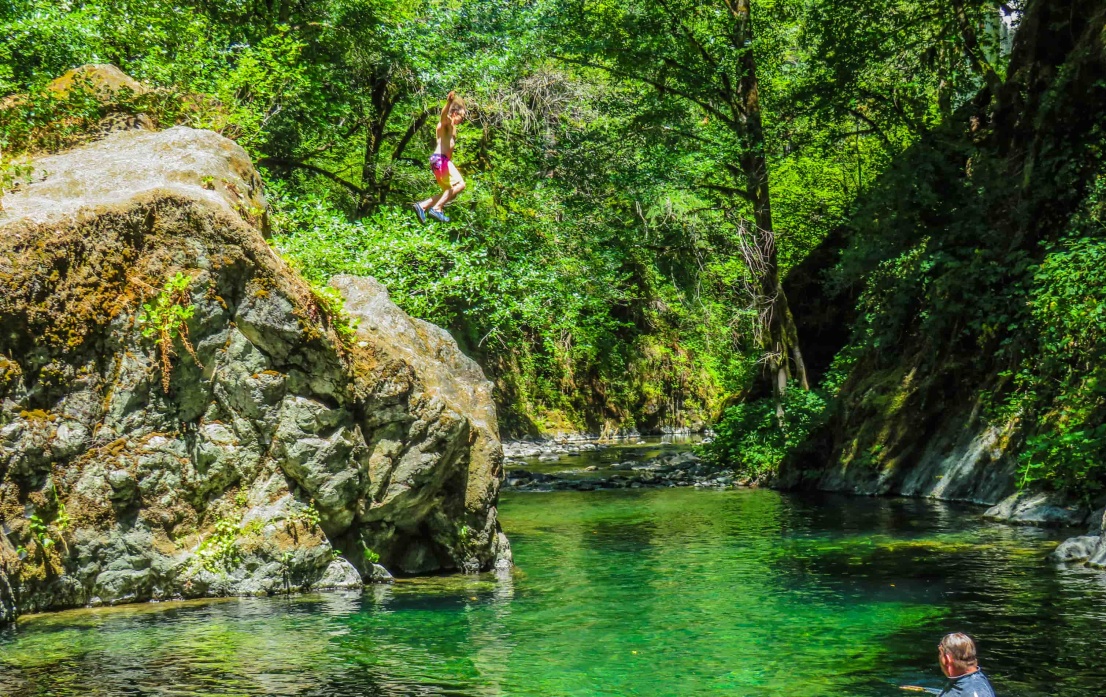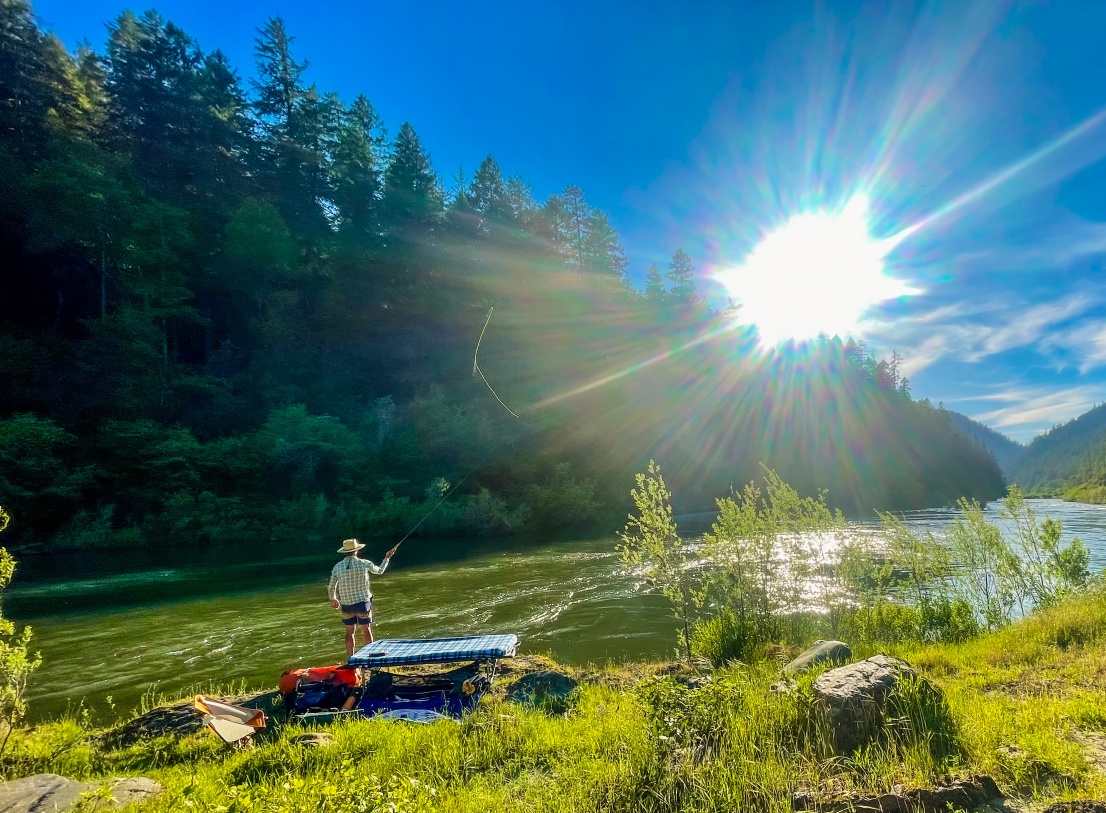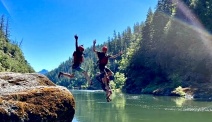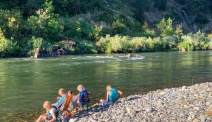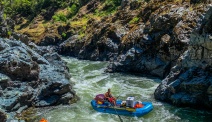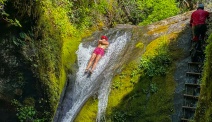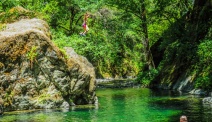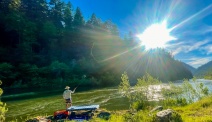 Dates / Rates
Wild and Scenic Rogue River Row Your Own
2024
Price
Adult - $899
Youth - $499
June 18-21
July 9-12
July 16-19
August 20-23
Night before launch:
If you are coming in from out of town staying the night at Almeda Park is a great idea. You can get your boat in the water the night before and then camp at the put-in. If you plan to do this we recommend reserving a camp spot WELL IN ADVANCE. On your way down to Almeda please stop by our shop and check-in. You basically need to drive right past us.
Launch Day:
If you have not gone to Almeda the night before, please come by the OTT shop on your way down to Almeda just say hi and confirm all paperwork is good to go.
9am meet up at Almeda park boat launch. Find the orange Torpedo Trips crew at their raft. By 9am your boat should be float away ready and at 9am we will meet for the trip orientation meeting, introductions etc.
Ideally by 9:30am we are floating into our first rapid, Almeda. Today will certainly include a bunch of fun class II and III rapids as well as a run down the fish ladder at the falls. When we arrive in camp help us unload the big boat with the kitchen before unloading your gear and finding somewhere to set up for the night. After that, relax, go on a hike, do some fishing or whatever you want while we get appetizers going before dinner and dessert.
Day 2:
Wake up to hot coffee and a full breakfast. After filling up on the guide made breakfast pack up your gear and get ready for a fun day on the Rogue River. More whitewater today possibly including really fun rapids such as Slim Pickens, upper and lower Blackbar, Horse shoe bend and Kelsey canyon. Day two is an amazing day of fun on the Rogue River. At some point in the day we will arrive at one of the many amazing camps and settle in for another great evening.
Day 3:
This is the most likely day for the amazing Mule Creek Canyon and Blossom Bar. Above the canyon we will walk everyone through what to expect and some of the tricks to having smooth runs through the canyon. Above Blossom Bar we will pull over and look at the rapid, show the line and make sure everyone feels up to the challenge. Small boats can easily be carried around and bigger boats our guides will talk with you about options if you don't feel up to the MUST MAKE class II move at the top of the rapid.
Day 4:
Today likely includes a stop at Tate Creek to brave the natural water slide and maybe a stop to jump off the rocks at Floradell creek before eventually arriving at Foster Bar for the conclusion of the trip. Your rig should have been shuttled so when we arrive start loading up your gear, saying goodbye to all of your new friends, and heading off on your way.
Swing by OTT:
On your way to the put-in at Almeda, either the night before or launch morning, come by our shop at 210 Merlin Rd. Merlin Oregon, 97532.
Meeting location:
Almeda County Park: Great spot to camp the night before but you will need to reserve your campsite well in advance. Make a reservation here: https://www.camplife.com/823/reservation/step1
Shuttle:
Please arrange to have your vehicle shuttled from Almeda campground to Foster Bar. You can book your shuttle through Whitewater Cowboys here: https://www.whitewatercowboys.com/rogue-river-shuttles/wild-and-scenic-section-shuttles
Nearby hotels
If you don't camp at the put-in, staying nearby in Grants Pass is advised. Here are some recommended Grants Pass hotels.
What you need to provide:
Raft with rowing frame including the ability to pack all personal gear. Raft rentals, which come with most of the river related gear listed below, are available. Please just call for details.
Personal dry bags.
4 oars, 2 for rowing and 2 spare oars. If you only have one spare let us know and we can talk about it.
Spare oar lock
Throw rope
Raft repair kit
Pump for your raft
Sand Stake with mallot.
Your own straps and system for making your boat flip ready.
Quality PFD's for each person, helmets are advised but not required.
Personal camping equipment including tents, sleeping bags, pads, etc.
Personal chairs for in camp
Your own snacks and lunches
Personal drinks.
1, 5 gallon water jug for personal use.
Ability to transport all gear to the river and ability to pack up at the takeout.
Small personal first-aid for your boat
If you don't want to travel all the way to Southern Oregon with your boat but still want to row the Rogue, no problem we have rafts available to rent.
Group gear OTT will provide
Kitchen including cooking tools, stove, propane.
Dishing washing system
Group dishes.
Blaster
Water Filter
Kitchen and group area tables.
Firepan for cooking and group fires.
Hand washing stations.
Professional toilet system.
1x Rain fly for kitchen
1x Rain fly for group area.
Expedition first aid-kit
Satelite communication device for guide emergency use.
Additional gear to consider packing
Inflatable SUP
Inflatable kayaks (call to discuss)
Hardshell kayaks
Snorkel gear