The full day whitewater rafting trip on the Rogue River is ideal for almost anyone looking for a great southern Oregon day. Whether you want the perfect raft trip to introduce your family to the river life or you want to try paddling an inflatable kayak for the first time, this trip accommodates. The scenic day section with its mix of pools for swimming, whitewater for paddling, and scenery for inspiring, really satisfies all groups looking to spend a day on one of America's most famous rivers.
Starting off above the ominous sounding, but actually very approachable, "Hellgate Canyon" the day begins with some swift water that continues until you enter the narrow gorge of the canyon, where you can relax in the pools, staring up hundreds of feet at the walls embanking you. From here, the morning evolves into sequences of class II rapids for excitement, followed by calm pools for taking in the stunning scenery. Those on rafts will enjoy splashing and laughing with friends while waterflow and ospreys buzz by the group. Inflatable kayakers quickly learn from the hands-on instruction of our guides, build confidence in controlling their craft.
When we stop for lunch mid-day it will be a perfect time to gather your family for the classic river time competition of rock skipping. After some relaxing and once all have had their fill of the delicious picnic style lunch it's back to the boats for a whitewater rich afternoon with numerous class II and II+ rapids ending in the exciting Upper and Lower Galice Chutes, which are a great way to end a fun day of whitewater rafting and kayaking on the Rogue River

At Orange Torpedo Trips – Everyone is welcome and appreciated
Orange Torpedo Trips is now an official PAL PLACE. Here is how PAL explains their mission:
Just as wheel chair ramps and ADA accommodations enabled those with mobility challenges to more easily travel, shop, visit entertainment venues, and attend sporting events, our proprietary set of technology-based learning resources open communities to people with non-visible disabilities. Pal's vision is to create a national network of Pal Places by developing custom videos, digital guides, and on-site resources that enhance specific customer experiences for all guests, and particularly for families and individuals impacted by autism and related non-visible intellectual and developmental differences. Rooted in evidence-based best practices in behavioral therapy, our learning resources reduce anxiety and communication barriers, and offer support for those with sensory sensitivities.
We believe that everyone benefits from days on the river and that we benefit as people from spending time with EVERYONE on the river. This is why we are working with PAL and doing what we can to make rafting approachable and fun for everyone. If you are, or if you want to bring your friend/family member who is, on the Spectrum or has a non-visible disability PAL has worked with us help make some resources to increase the likelihood it is a good experience. Find all the resources from PAL on their Orange Torpedo Trips resource page.
Here is a SOCIAL STORY video we worked with PAL to create so you can help prepare for your day on the river.
Trip at a glance
Who is this trip for?
The perfect family day on the river. Also great with teenager or anyone who wants the trill of paddling themselves down the river in one of our inflatable kayaks under the tutelage of our experienced guides.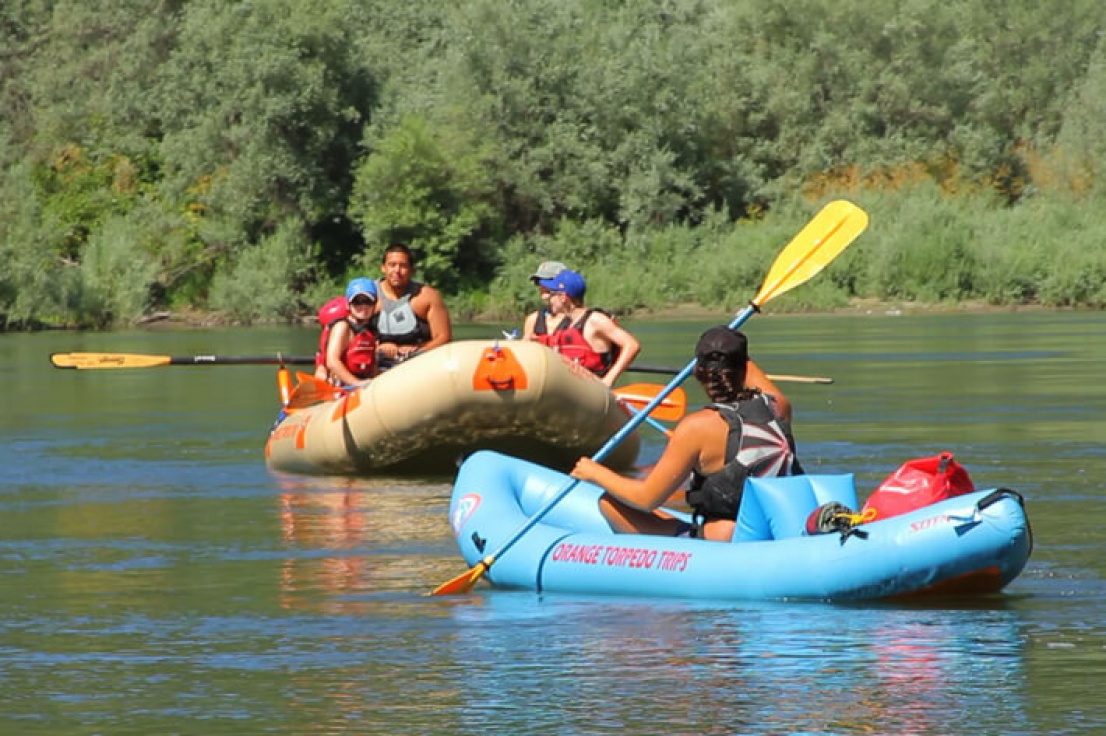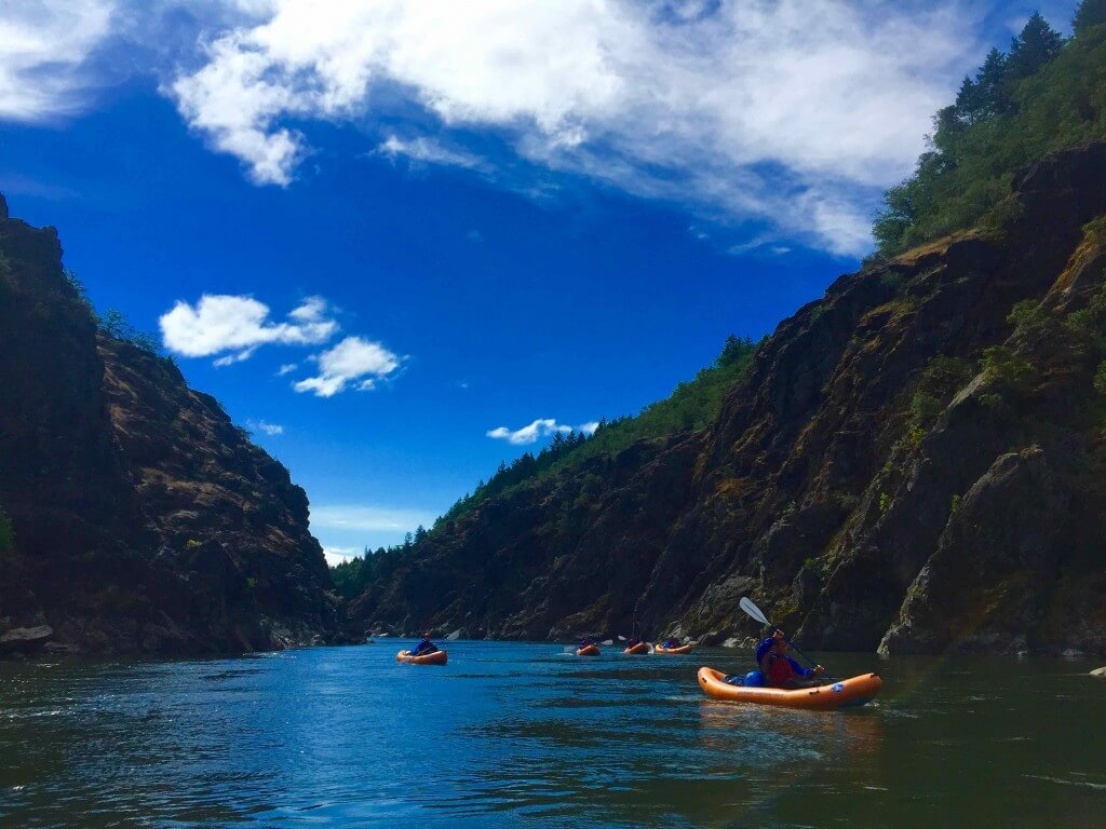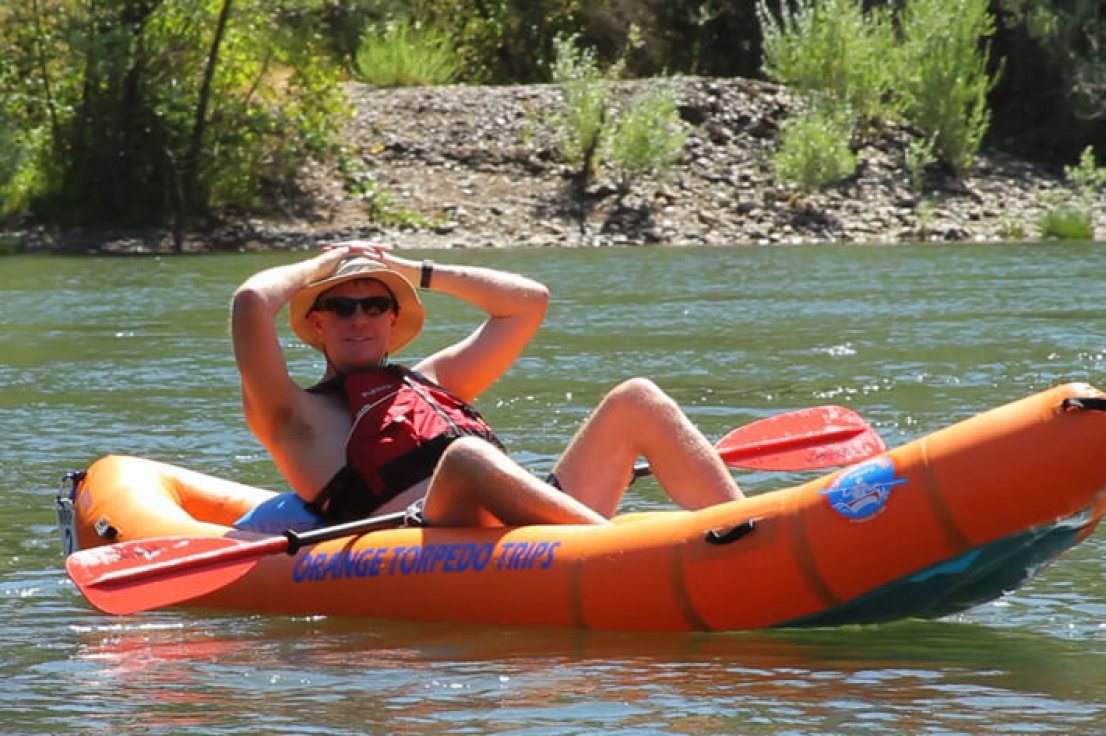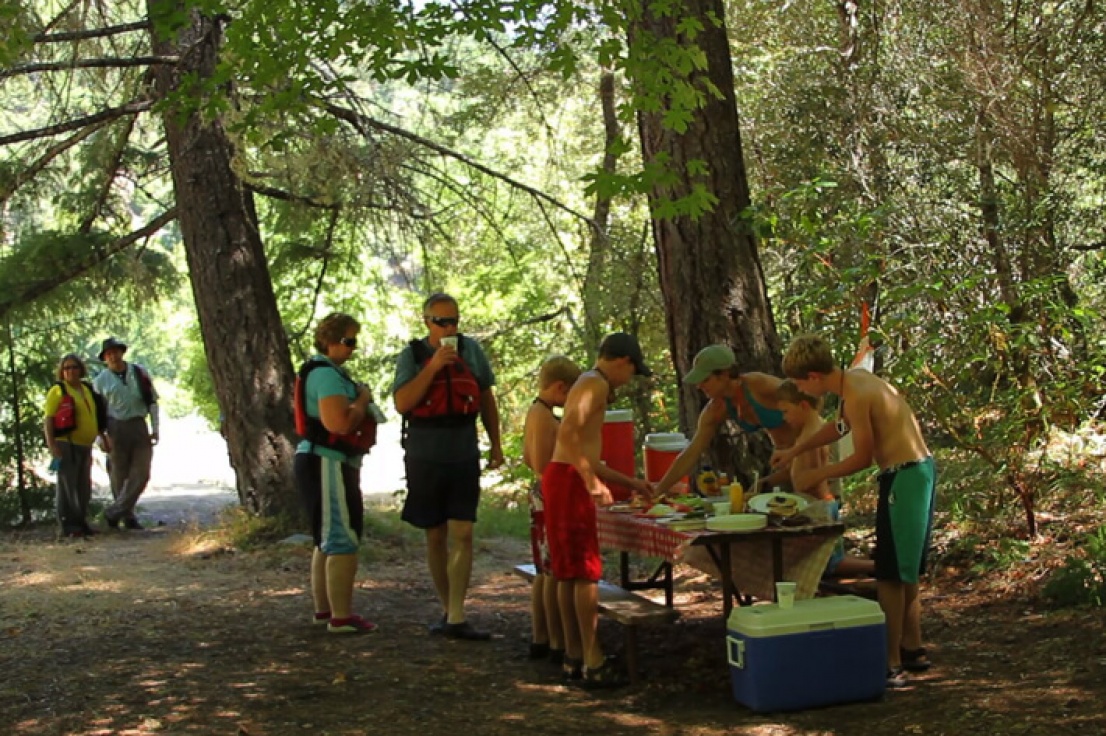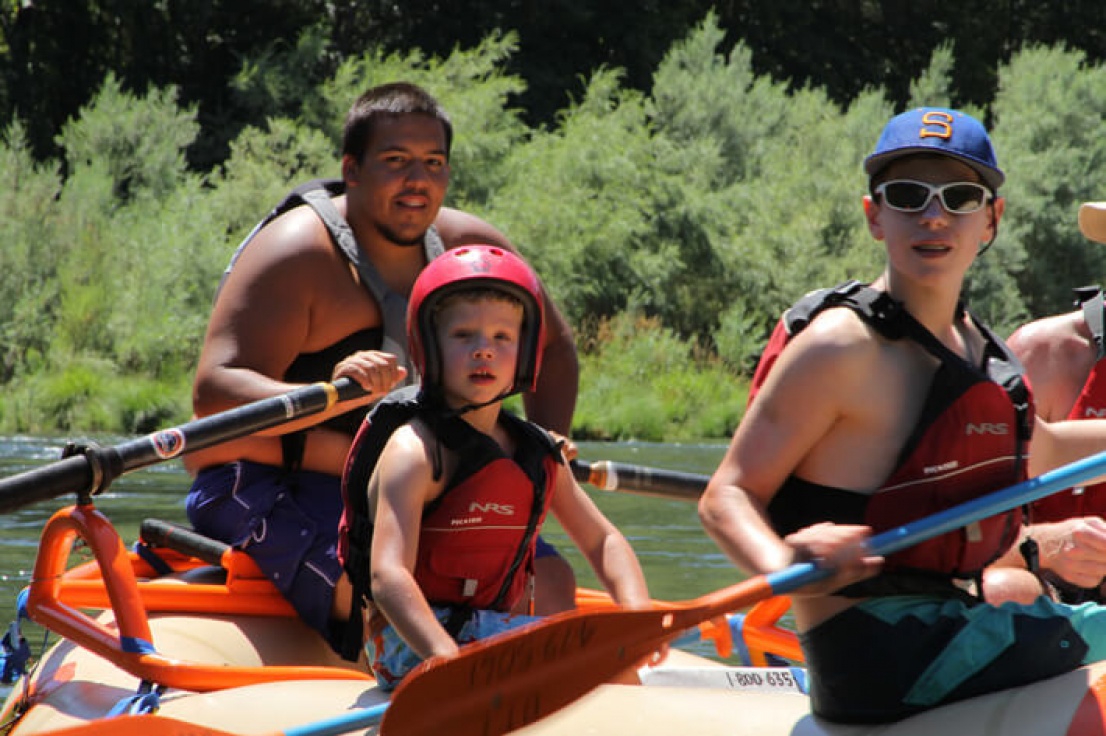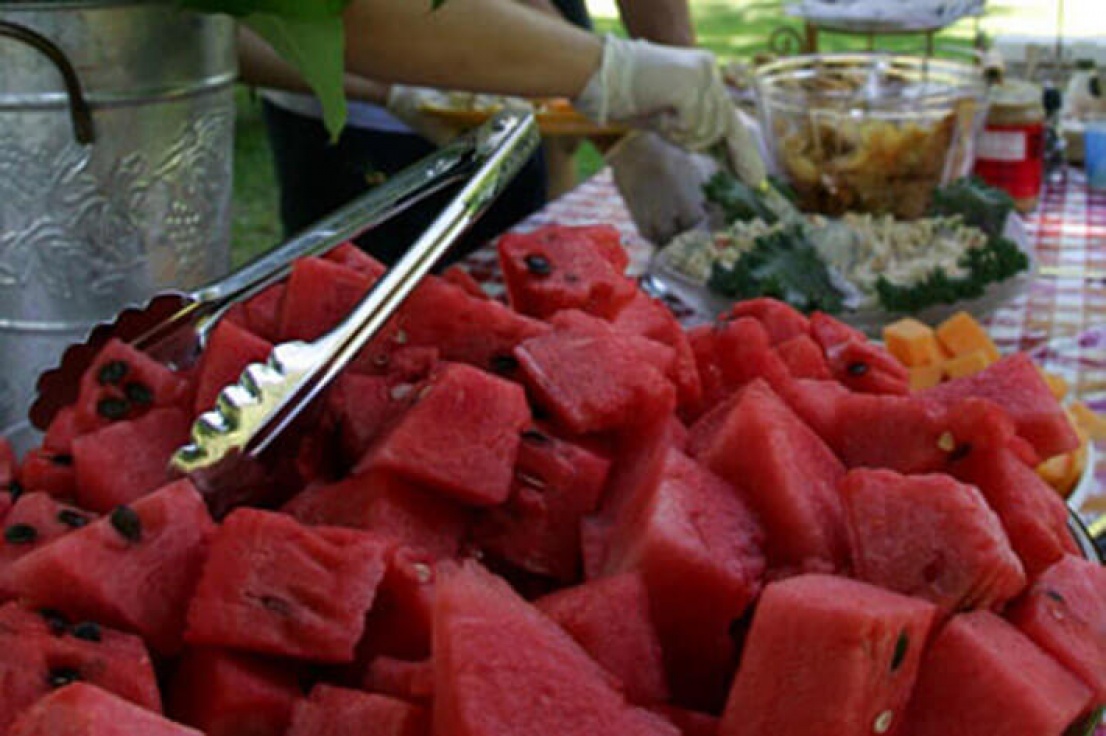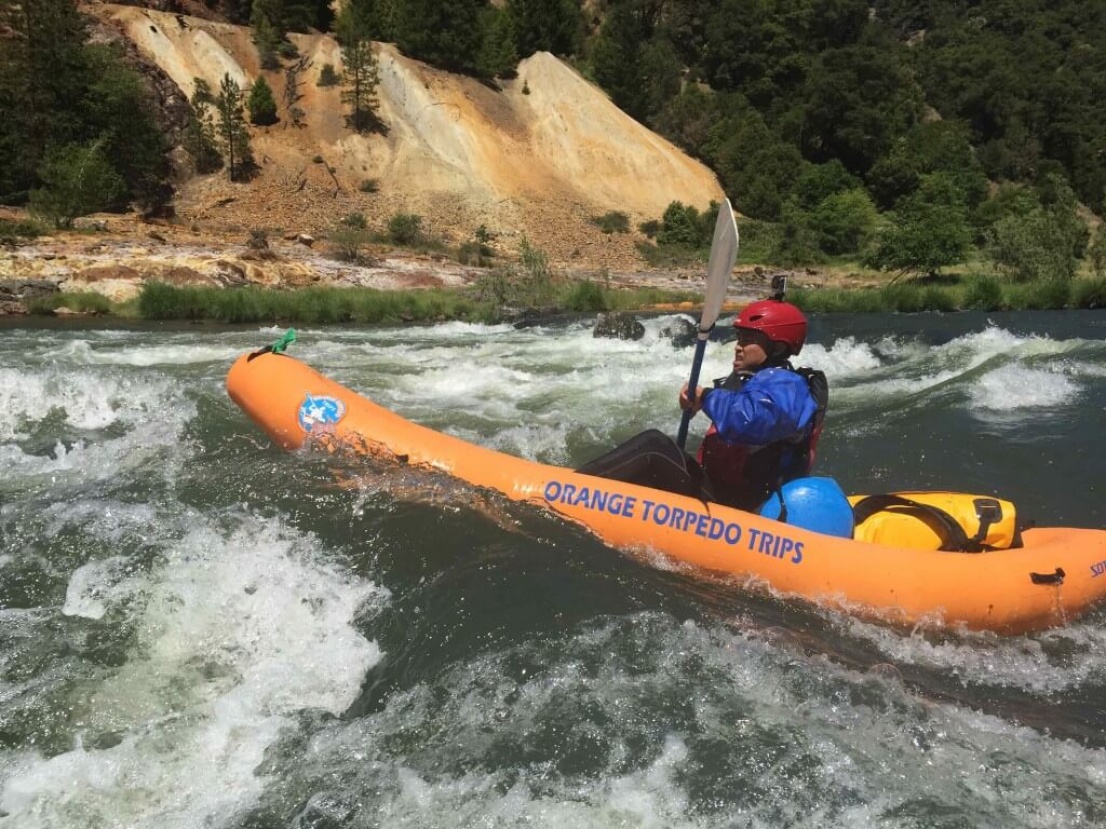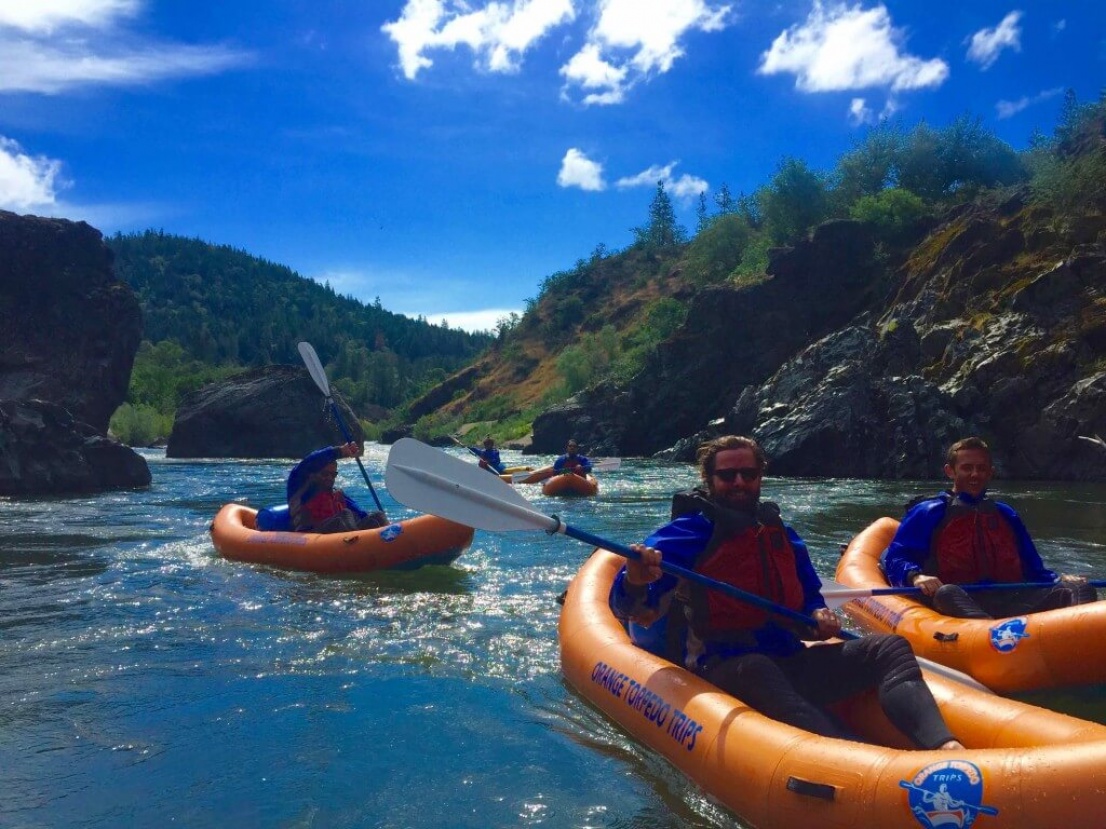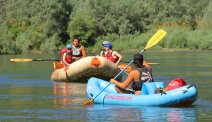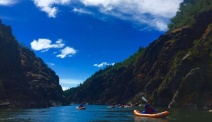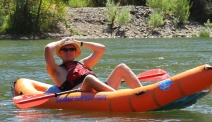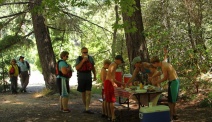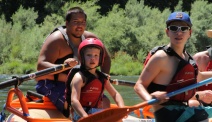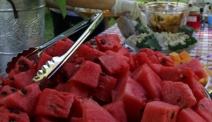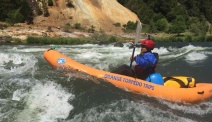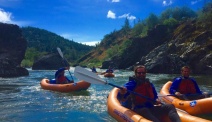 Dates / Rates
Rogue River Full Day
Price:
Sunday-Friday
Saturday - Holiday
Trip Start Dates:
May 1 - October 30
Trip Logistics Overview
Full day trip meets at our shop in Merlin at 8am and will be returned to our shop between 4:00 and 4:30 PM
Full Day
Meet in our shop in Merlin just a little before 8AM. We are located at 210 Merlin Rd, Merlin Oregon. Exit Interstate 5 at exit 61 and drive 3.2 miles west. We are on the right hand side of the road. At our store you will meet your guides and get fitted for PFD's before having the chance to buy any last minute items like sunscreen or straps for your sunglasses. When everyone has everything the group will load into the vans for the short 10 minute ride to the famous Rogue River.
When we arrive at the put-in you can take a few minutes to get your sunscreen loaded on while the guides get all of the boats ready to go. When the boats are ready the head guide will do a quick but thorough orientation on the type of boat you will be going down the river in (Orange Torpedo Kayak, Paddle Raft, or Oared Raft). When everyone is geared up it's time to load in and start rafting the Rogue River. The adventure starts right away with the swift water leading into Hellgate Canyon, a scenic wonderland with forbidding cliffs rising from the water on both shores.
At the conclusion of the canyon is the groups first class II, Dunn Riffle, which is followed quickly by another fun class II rooster tail. After some splashing it will feel good to kick back and dry off in between the many riffles during the float towards upper and Lower Galice, two more thrilling class II rapids, back to back.
Somewhere below Galice your head guide will find a nice riverside spot to take a break and grab lunch. The guides will prepare whatever the days meal will include while you relax in the sun or take a quick swim. Generally some fresh fruit, makings for a sandwich and or salad, and a tasty desert item are on the menu. After lunch and a little relaxing its back to the rafts and kayaks for some more Rogue River whitewater. In the afternoon you can look forward to numerous rapids including chair riffle, the extremely fun and long wave train of Alameda, and the always exciting bigger waves at Argo rapid. A few more miles a couple fun rapids has the group arrive at Grave Creek, the last exit of the canyon before the river turns and heads into the 40 miles of roadless wilderness making up the famous Wild and Scenic Rogue River canyon. As you takeout look downstream at the first class III rapid of the multi-day trip and start planning your return.
Where to Meet Orange Torpedo Trips
Meet in our shop in Merlin. We are located at 210 Merlin Rd. Merlin, Oregon. Exit Interstate 5 at exit 61 and drive 3.2 miles west. We are on the right hand side of the road.
Accommodations
Grants Pass and the surrounding area have a number of wonderful places to stay, these just happen to be a few of our favorites.
Camping
If you plan to camp while you're here, we recommend Indian Mary Park (541-474-5285). The nearest RV Park is Beaver Creek RV on Merlin Rd., although Indian Mary Park also provides full RV hook-ups. We have a parking lot that will accommodate RVs while you are on your trip.
Flying In
The closest commercial airport is in Medford, Oregon (airport code MFR), 34 miles southeast of our shop in Merlin. In the Medford Airport there are four car rental companies (Budget, Avis, National, Enterprise, and Hertz). At this time we do not offer transportation to or from the airport, but we can pickup and drop off at any Grants Pass Hotel the morning of a trip and at the conclusion of a trip. If you plan to not rent a car, you can call Double D Shuttles at 541-476-7773 and hire them to transport you from the Medford Airport to a Grants Pass Hotel. Please note: Our trips return too late in the day for us to ensure you will make a flight out of Medford same day. We suggest making reservations for the next day after the trip concludes.
Typical Weather
Southern Oregon is known for its great summer weather. Weather here is generally so nice that the local tourism board has adopted the slogan "its the climate" to describe what makes Southern Oregon so desirable. While rain does occasionally sneak in during the summer months it is rare and usually only stays for a short time. Averages are:
Averages are:
May · High (F) 73 Low (F) 41Avg. Rainfall 1.21 in.
June · High (F) 81 Low (F)45 Avg. Rainfall .53 in.
July · High (F) 89 Low (F)49 Avg. Rainfall .37 in.
August · High (F) 89 Low (F)49 Avg. Rainfall .45 in.
On trips of only a day it's not critical to have all the gear, but having some of the right things will help you enjoy your experience that much more.
What to pack
Swim attire - shorts and shirt (ideally not cotton)
Water shoes or sandals
Water Bottle - 1 liter
Ball cap or wide brimmed hat
sunscreen
Sunglasses with croakies or chums
Camera to capture the memories
FAQs
As on most of our trips we offer a variety of river craft to choose from. Orange Torpedo Trips is best known for inflatable kayaking with 80% of our customers choosing this as the way to go down the river, but on this trip we offer 3 types of river craft on this trip. Watch the video to learn more about our 3-boats.
Orange Torpedo
Learn to paddle your own inflatable kayak (Torpedo). We have guides in Torpedo's teaching you how to paddle and leading you through the rapids in a 4 to 1 ratio. If you happen to fall out the guides have you out of the river in seconds. 45+ years of doing it on the Rogue River and tens of thousands of satisfied returning customers prove that it is extremely fun.
Paddle Raft
A more traditional type of rafting, paddle rafts are a great way to go if you still want to do some work, but think the torpedo is just a little to much. Work with a team of your friends paddling the big boat through the rapids as the guide sits in the back to help navigate.
Oared Raft
Hop on an oared raft and ride in luxury. This is the relaxed way to travel. If taking in the scenery and letting the guide do the work is how you vacation then hop on board.
An Orange Torpedo is our custom-designed inflatable kayak. We have brought our 45 years of guided inflatable kayaking experience into our partnership with world renown raft builder SOTAR to introduce an industry leading high performance, beginner friendly inflatable kayak which we exclusively use.
While we cannot accommodate all food requests we happily provide, vegitarian, vegan, glutten free, and peanut free meals upon request. Just let us know and we will work
Gratuity is certainly appreciated but by no means required. At the conclusion of a trip please just give any gratuity to the head guide who will divide it evenly among the crew.
This trip includes a riverside picnic lunch
Orange Torpedo Trips was founded on the Rogue River in 1969 by rafting visionary, Jerry Bentley. Within just a few years OTT had spread to numerous rivers throughout the Northwest including the Klamath River, the Main Salmon River and Snake Rivers.