Unforgettable Summer Adventures: Top Things to Do in McCall, Idaho, Including Thrilling Rafting Experiences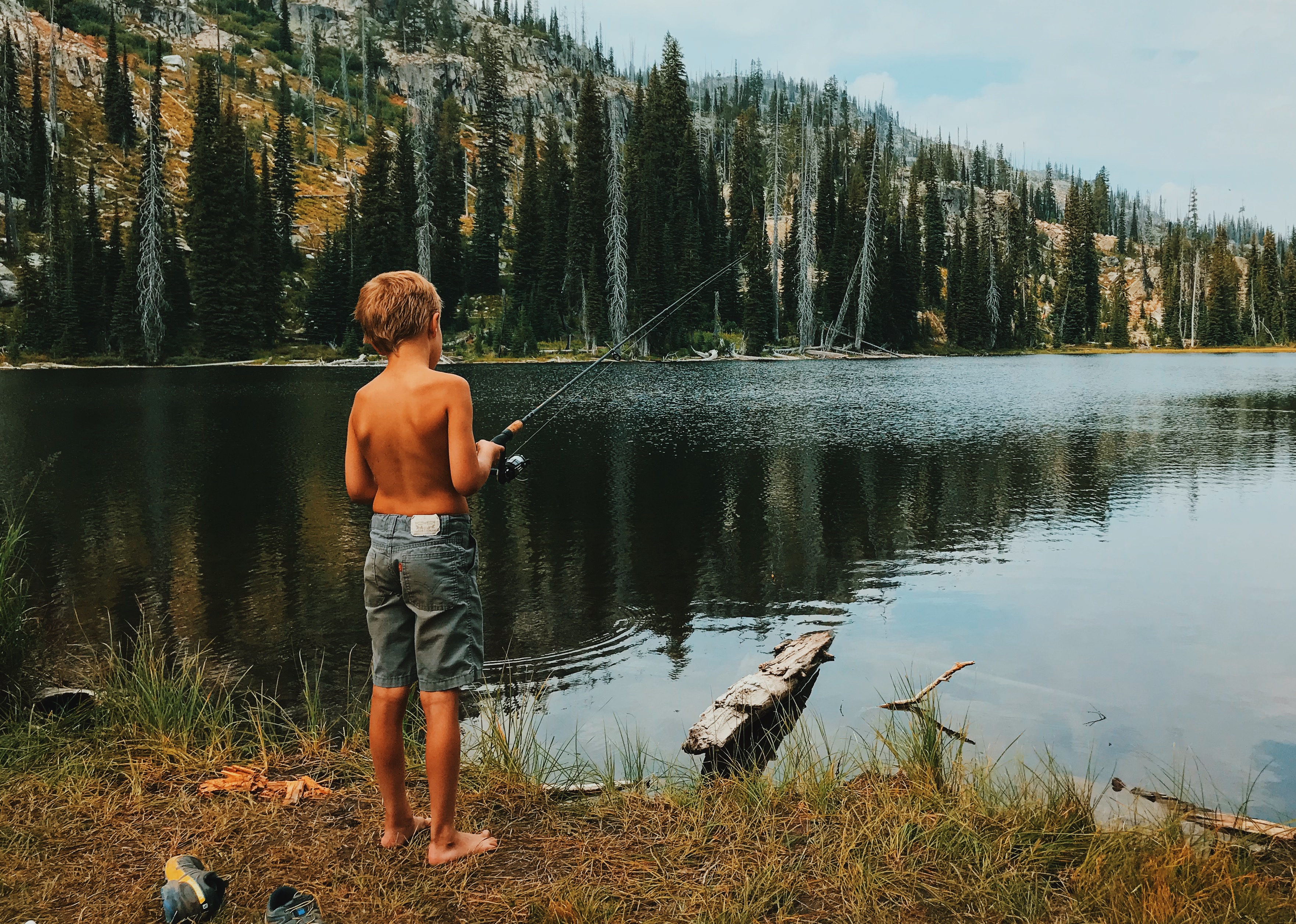 Authors son Rowan Fishing at a mountain lake near McCall Idaho.
Nestled on the southern shore of Payette Lake, McCall, Idaho, is an idyllic destination for a memorable summer vacation. With its charming atmosphere and countless outdoor activities, McCall offers visitors the perfect blend of relaxation and adventure. In this blog post, we'll explore the top things to do in McCall, including the exhilarating experience of river rafting.
Payette Lake: Dive into Summer Fun Immerse yourself in the crystal-clear waters of Payette Lake. With activities such as swimming, boating, kayaking, canoeing, and stand-up paddleboarding, there's no shortage of ways to enjoy this stunning glacial lake. Unwind on the sandy shores and soak up the picturesque views that surround you. We highly recommend spending a day with Valley Wake Charters for a day of wake surfing, wake boarding, and just experiencing the lake.



Ponderosa State Park: Discover Nature's Playground Located on a peninsula jutting into Payette Lake, Ponderosa State Park is an outdoor enthusiast's paradise. Traverse the park's extensive network of hiking and biking trails, or set up camp at one of its campgrounds to fully immerse yourself in the natural beauty McCall has to offer.

Brundage Mountain: Adventure Awaits During the summer months, Brundage Mountain Resort transforms into a hub for adrenaline-pumping activities. Embark on thrilling mountain biking and hiking trails, or take a scenic chairlift ride to marvel at the breathtaking panoramic views.

McCall Golf Club: Tee Off in Style Challenge yourself at the 27-hole championship McCall Golf Club. This beautifully maintained course boasts stunning scenery that will make each round a truly memorable experience.

Central Idaho Historical Museum: Journey Through Time Delve into McCall's rich history at the Central Idaho Historical Museum. Explore fascinating exhibits detailing Native American settlements, the local logging industry, and the region's mining heritage.

Payette National Forest: Unleash Your Inner Explorer Venture into the vast wilderness of the Payette National Forest. With numerous hiking, mountain biking, and horseback riding trails, the opportunities for adventure are endless. Bear Basin is an incredible spot for a family mountain bike in the afternoon and just outside of McCall.

Thrilling Rafting Experiences: Ride the Rapids Experience the excitement of whitewater rafting on the nearby Salmon River. Orange Torpedo Trips offers rafting trips for folks with a variety of experience and adventure levels.  See all of their Salmon River Rafting trips

McCall Fish Hatchery: Dive into Aquatic Education Visit the McCall Fish Hatchery to learn about the life cycle of Chinook salmon and the hatchery's vital role in supporting local fish populations.

Savor Local Flavors: McCall's Culinary Scene Treat yourself to mouthwatering local cuisine at McCall's many eateries. From The Sushi Bar and Salmon River Brewery to Rupert's at Hotel McCall, there's something to satisfy every palate.

Relax at Nearby Hot Springs: Soothe Your Soul Unwind with a day trip to nearby hot springs, such as Gold Fork Hot Springs or Burgdorf Hot Springs. Indulge in the natural mineral waters and let the healing properties rejuvenate your mind and body.
With its charming atmosphere and diverse range of outdoor activities, McCall, Idaho, is the perfect destination for a summer vacation that promises lasting memories. From the thrill of river rafting to the serenity of natural hot springs, there's truly something for everyone in McCall. Plan your trip today and experience the magic of this idyllic mountain town