It is summertime and you need to cool down! The Payette River, 30 minutes from downtown Boise is the ideal way to escape the summer heat. Come up and enjoy a couple hours of big waves, great swimming and all-around river fun with your friends and family. Our half-day trip can have you paddling your own inflatable kayak behind one of our experienced guides or you can join your friends and family to work together in one of our bigger rafts. Either way you will spend the day relaxing on the river, which as everyone in Idaho knows, is the best way to spend a summer day!
The main Payette is the perfect trip for the first time inflatable kayaker or the family looking for a fun whitewater trip. With numerous class II and III rapids, the main Payette has enough action to challenge anyone while still being perfect for the six year old in your group. So don't miss your chance to come out and experience THE Boise area whitewater trip with your friends and family.
Trip at a glance
Who is this trip for?
Families and those wanting a thrilling half-day in kayaks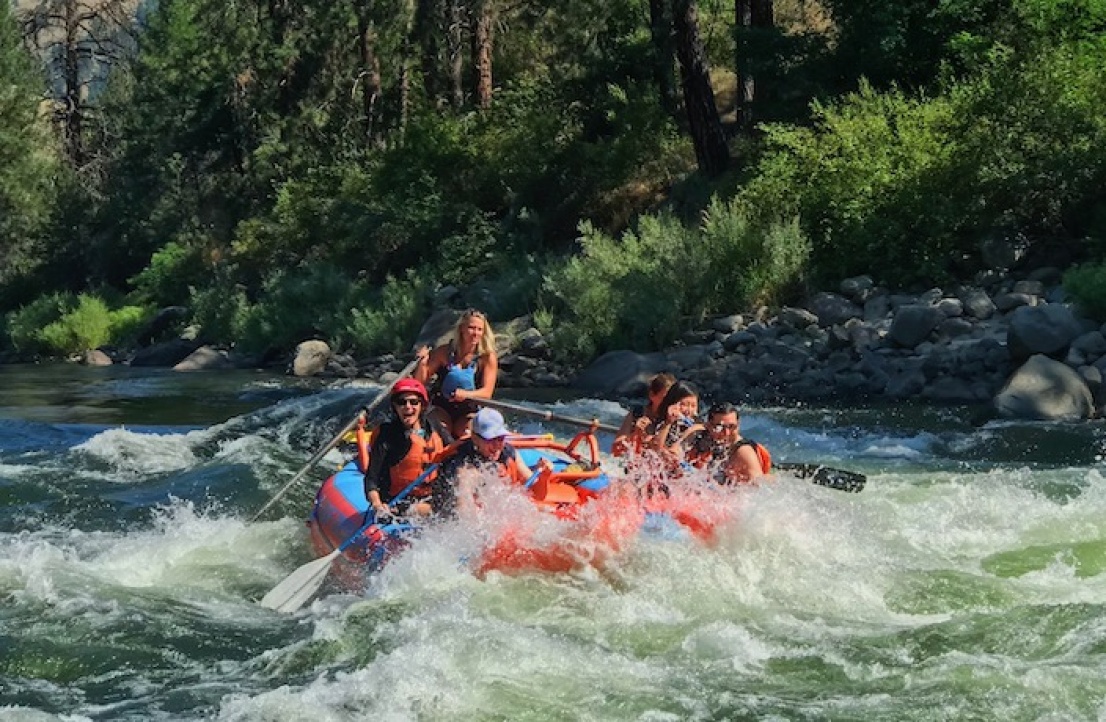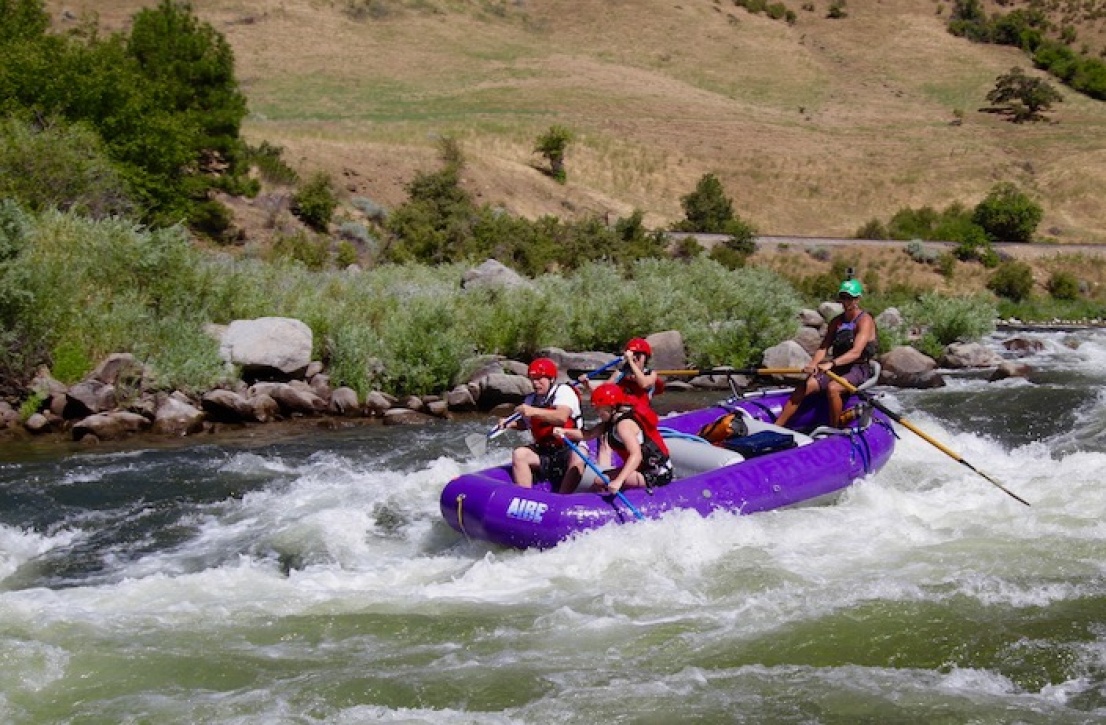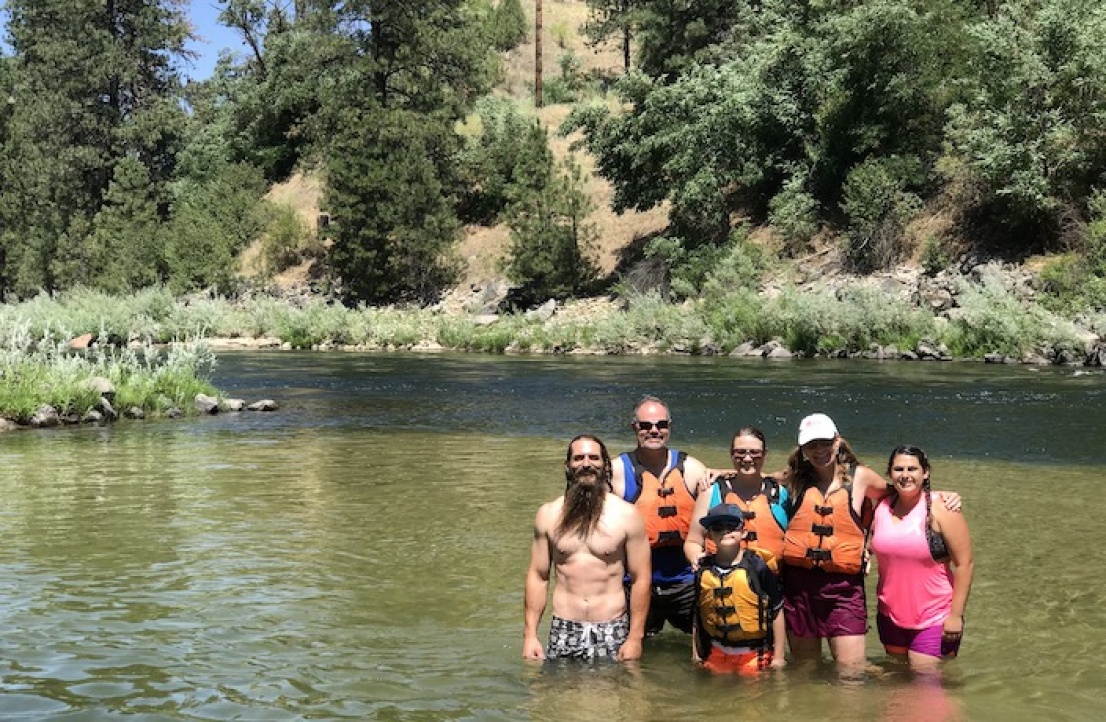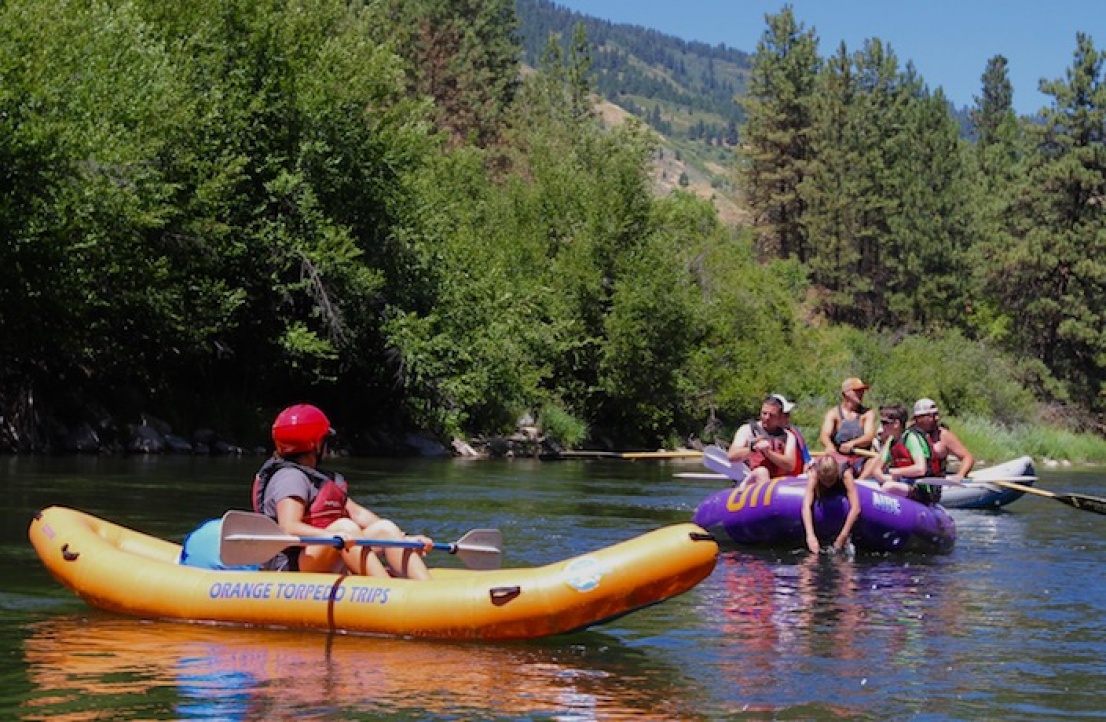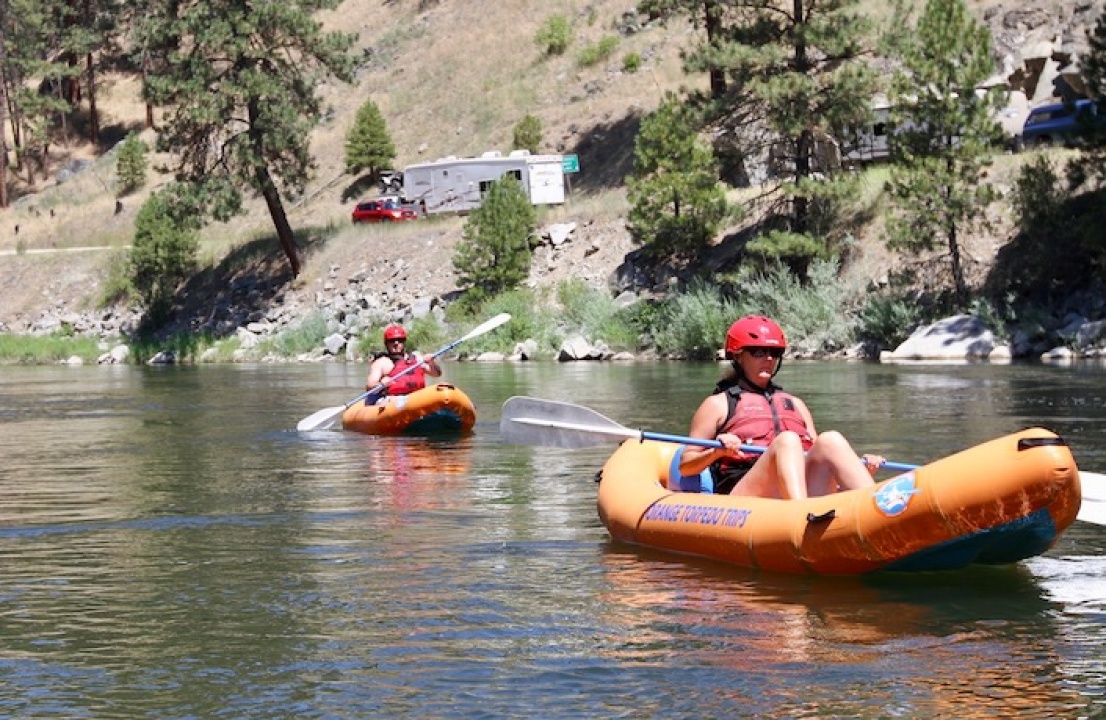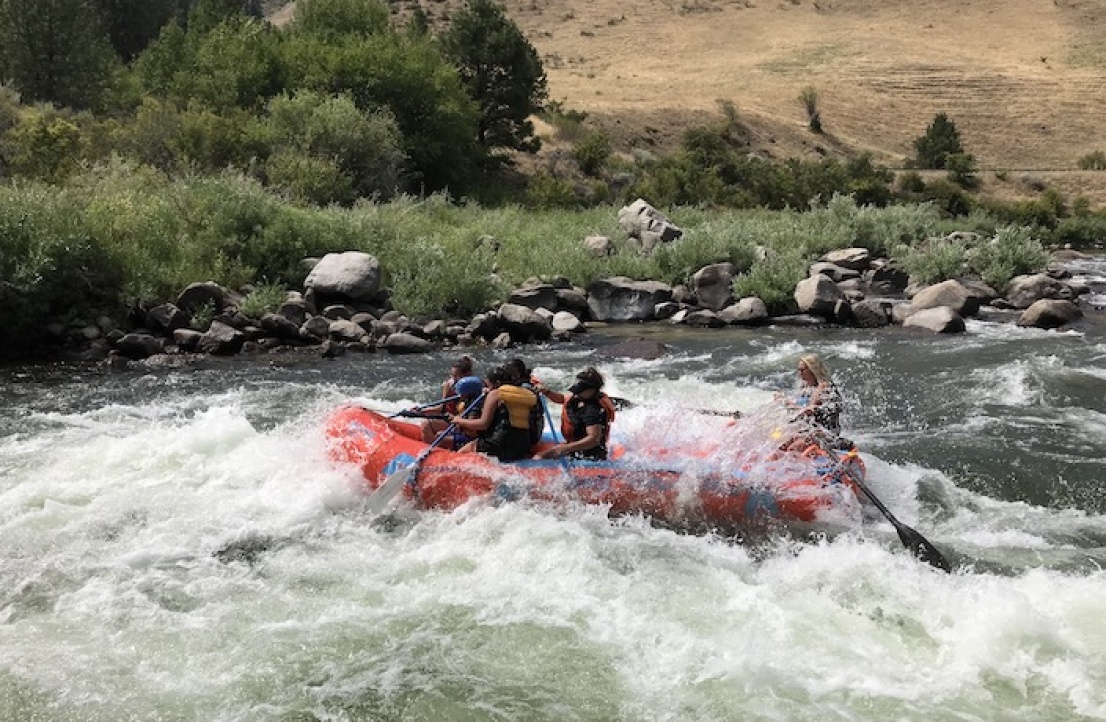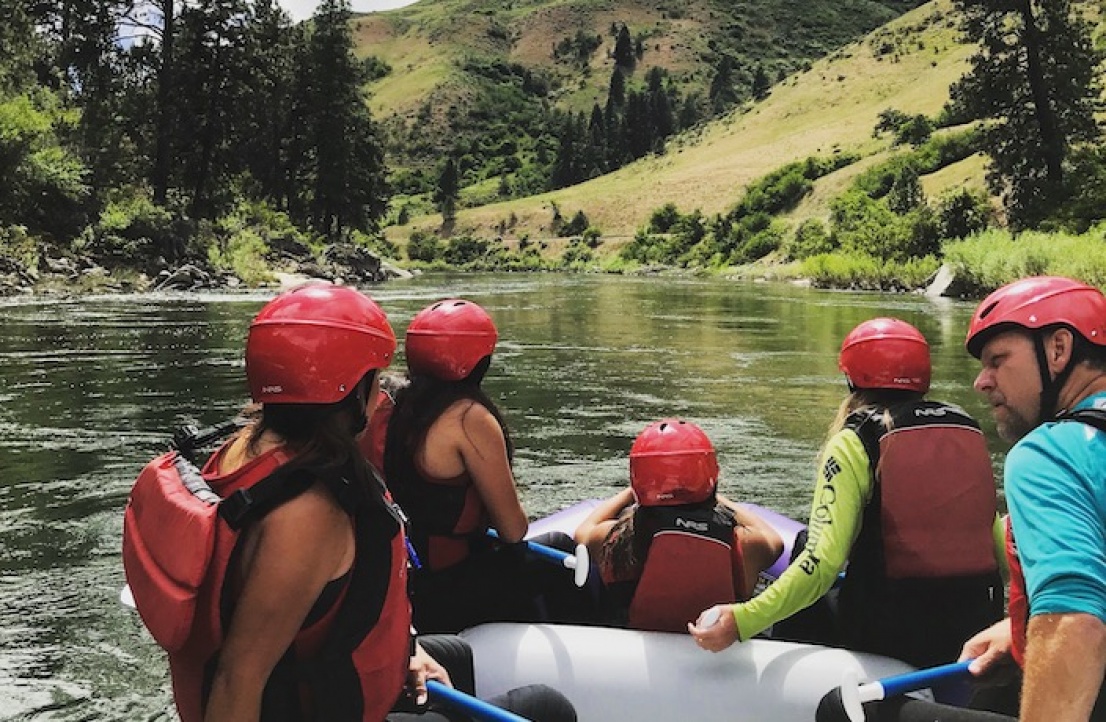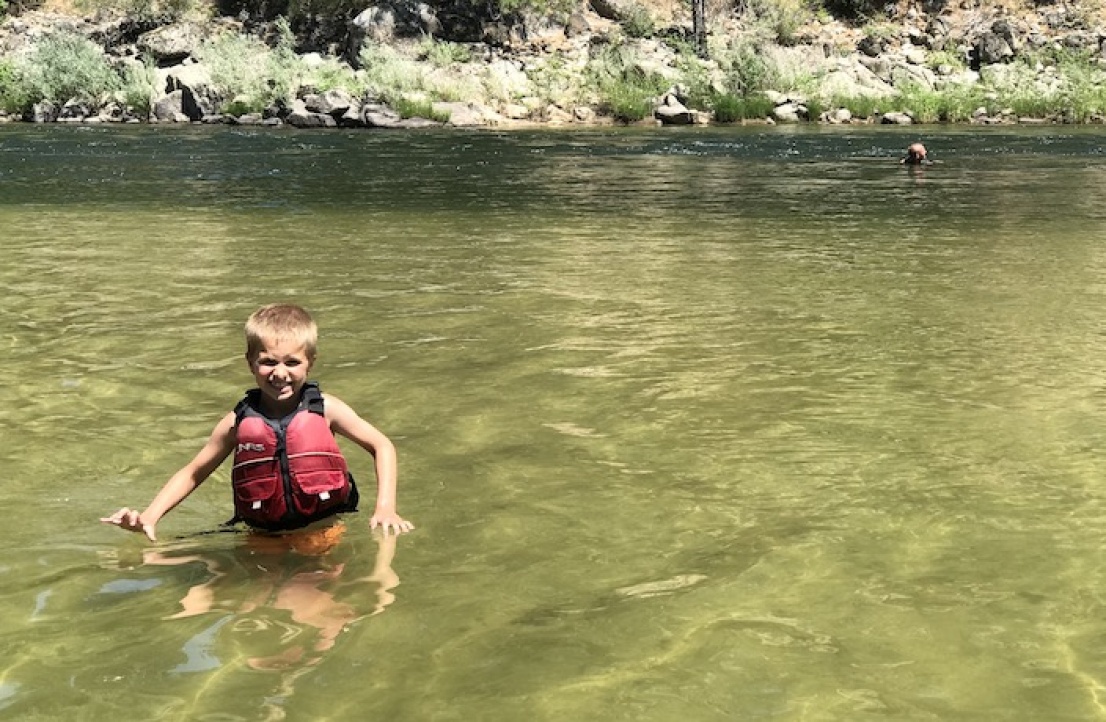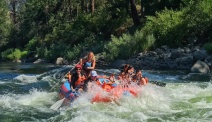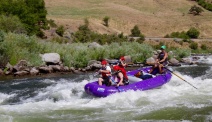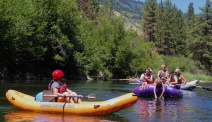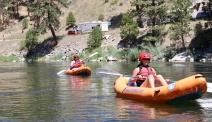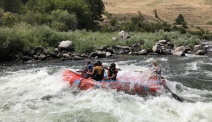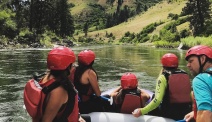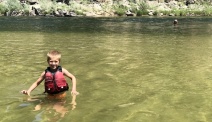 Dates / Rates
2021
Price:
Trips start daily at 9 am &1:30 pm - Adult: $84 Youth: $69
Trip Start Dates:
June 20th - August 31st - Thursday - Sunday | Other dates available by request for groups of 6 or more.
Detailed Trip Itinerary:
AM Trip:
9am-noon
PM Trip:
1:30pm-4pm
Meeting:
For the Payette River half-day thriller we meet at Beehive Bend boat launch site. To get here take state highway 55 north out of Boise approx 25 miles and the launch site is on the left. The boat launch site does have an outhouse and location to change, although we advise arriving dressed for the river trip. Parking at Beehive Bend is $3 for the day so please come prepared for the parking fee. At Beehive bend you will meet the guides for your trip and they will verify all paperwork is taken care of before loading into the van and heading 10 miles upstream and the trip launch point.
When the van arrives at the banks launch site your guides will help size you for all the needed river equipment. On our trips we provide PFD's for everyone, which are required to be worn at all times on the river. We also provide helmets (optional in the rafts, mandatory in the inflatable kayaks) and when the weather requires we have wetsuits and splash gear. We will also have a community dry bag for anyone to place cameras or anything else they want on the trip but want to make sure they are kept dry.
After gearing up the group walks down to the mighty Payette River where the guide will provide an entertaining and thorough paddling orientation to prepare you for the whitewater river trip awaiting the group downstream. When the orientation is over it is into the boats where the current grabs us and gently tows us towards the awaiting adventure downstream.
Heading downstream the group warms up with fun rapids like Whitewater 101 and Whitewater 102 where we quickly start getting wet and having a good time. Before the group knows it the time has come to put some paddling skills to the test with GO LEFT OR YOUR FIRED the first of our class III rapids. In the inflatable kayaks your paddling skills will quickly be put to the test.
Now we are into the motion of river life and the class II rapids start stacking up as our paddling skills increase and stresses from off-river life fade away. After Bennett's Rock, Constriction, Mikes Hole and a few others we will find a quiet beach to pull over and setup up our afternoon snack. Enjoy some swimming and taking photos while the guides prepare the refreshing riverside treat. After our snack it is back onto the Payette so we can try our luck on the largest rapids of the day, Mixmaster and AMF. Both of these rapids are class III adventures and provide the perfect culminating experience to the day. After successfully paddling through in the inflatable kayaks hoots and hollers will be heard of the rush of the river as the sense of accomplishment is overwhelming.
After another miles of beautiful scenery and swimming holes the group will arrive at the takeout where everyones cars will be waiting for them. This will be the conclusion of your day whitewater rafting and kayaking the Payette River, an incredible half-day adventure.
Meeting Location
4-19 Beartown
Horseshoe Bend, ID 83629
There is a $3 parking fee.
Where to Meet Orange Torpedo Trips
For the Payette River half-day thriller we meet at Beehive Bend boat launch site. To get here take state highway 55 north out of Boise approx 25 miles and the launch site is on the left. Beehive Bend is approx 1/2 mile past mile marker 71 on Highway 55. Parking at Beehive Bend is $3 for the day so please come prepared for the parking fee.
Accommodations
Camping
Numerous camping options exist in the area. Two of our favorites are:
Flying In
Nearest airport is the Boise Idaho airport.
On trips of only a day it's not critical to have all the gear, but having some of the right things will help you enjoy your experience that much more.
What to pack
Water Shoes or sandals
Swim Attire (Ideally not cotton)
Water Bottle - 1 liter
Ball cap or wide brimmed hat
Sunscreen (waterproof)
Sunglasses with croakies or chums
Camera to capture the memories
FAQs
On this trip you will be required to sign an acknowledgement of risk form. You can find a copy of form here: Acknowledgement of Risk
As on most of our trips we offer a variety of river craft to choose from. Orange Torpedo Trips is best known for inflatable kayaking with 80% of our customers choosing this as the way to go down the river, but on this trip we offer 3 types of river craft on this trip. Watch the video to learn more about our 3-boats.
Orange Torpedo
Learn to paddle your own inflatable kayak (Torpedo). We have guides in Torpedo's teaching you how to paddle and leading you through the rapids in a 4 to 1 ratio. If you happen to fall out the guides have you out of the river in seconds. 45+ years of doing it on the Rogue River and tens of thousands of satisfied returning customers prove that it is extremely fun.
Paddle Raft
A more traditional type of rafting, paddle rafts are a great way to go if you still want to do some work, but think the torpedo is just a little to much. Work with a team of your friends paddling the big boat through the rapids as the guide sits in the back to help navigate.
Oared Raft
Hop on an oared raft and ride in luxury. This is the relaxed way to travel. If taking in the scenery and letting the guide do the work is how you vacation then hop on board. This is how kids 4-11 years old will usually travel.
An Orange Torpedo is our custom-designed inflatable kayak.
Orange Torpedo Trips was founded on the Rogue River in 1969 by rafting visionary, Jerry Bentley. Within just a few years OTT had spread to numerous rivers throughout the Northwest including the Klamath River, the Main Salmon River and Snake Rivers.
Gratuity is certainly appreciated but by no means required. At the conclusion of a trip please just give any gratuity to the head guide who will divide it evenly among the crew.
Any group of 10 or more gets 10% off.