The Owyhee River in South Eastern Oregon is easily the most remote and arguably the most scenic, river trip in the state. Both customers and guides who float through the deep "Grand Canyon-esque" gorges of this river come away changed from the awe-inspiring landscape. Many have said they have entirely new view of Oregon and the treasures the state has to offer.
Our Owyhee trips are 5-days of whitewater, scenery, hiking, hot-springs and relaxing in this remote escape from civilization. If things work out, one night will be in a camp with a hot-spring pool which is extra nice in the brisk high desert air or April and May. For most groups we time our days to include hikes into Pruitt's Castle, the Chalk Basin and for stops to see Native American petroglyphs, many over 8,000 years old. These trips are small and the season for this river can be as short as a few weeks. So sign up today and be one of the few that get's to enjoy the "Grand Canyon of Oregon" on the Owyhee River.
Additional note, due to the early season and the variety of weather we see on this trip, these tend to be adult only trips. So if you are looking to just travel with other adults the Owyhee is a wonderful option for that experience.
Trips start and end in Rome, Oregon.
Trip at a glance
Who is this trip for?
The person who enjoys scenery and wilderness. If you are looking for the classic summer rafting trip with swimming and sun bathing, this is not it. If you love hiking, exploring, relaxing, and beautiful wilderness, this is your ideal trip.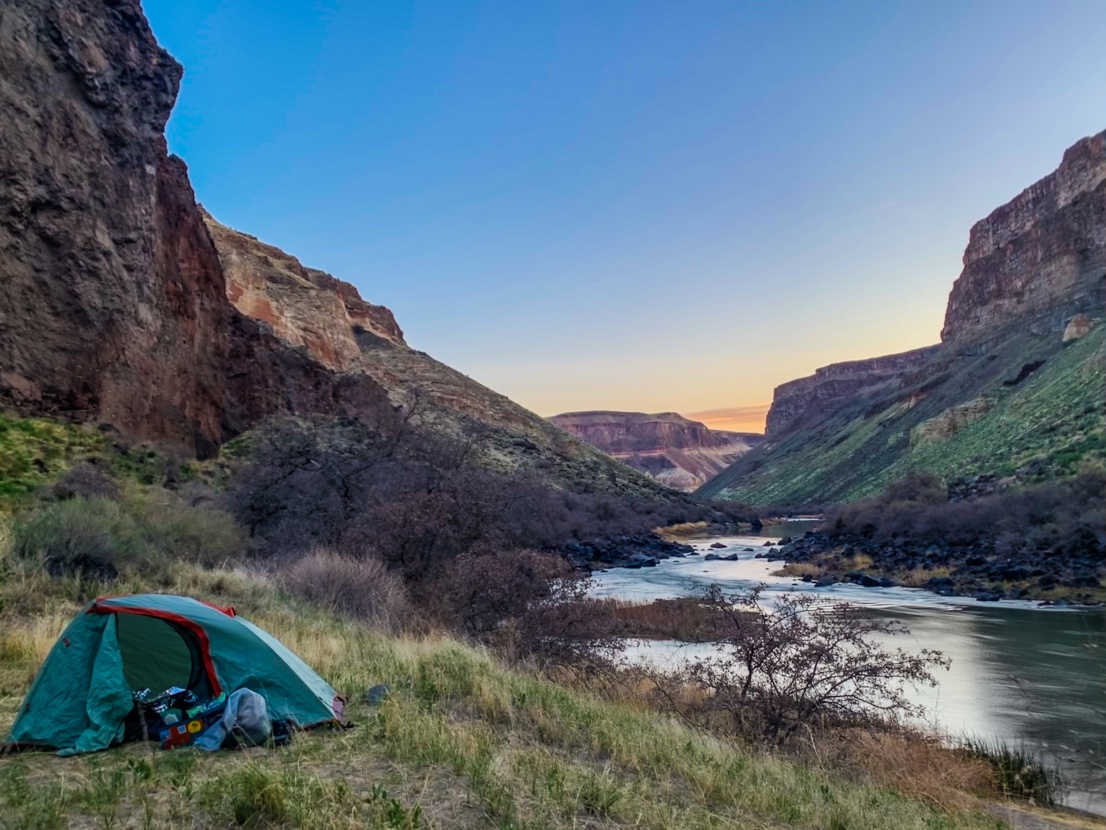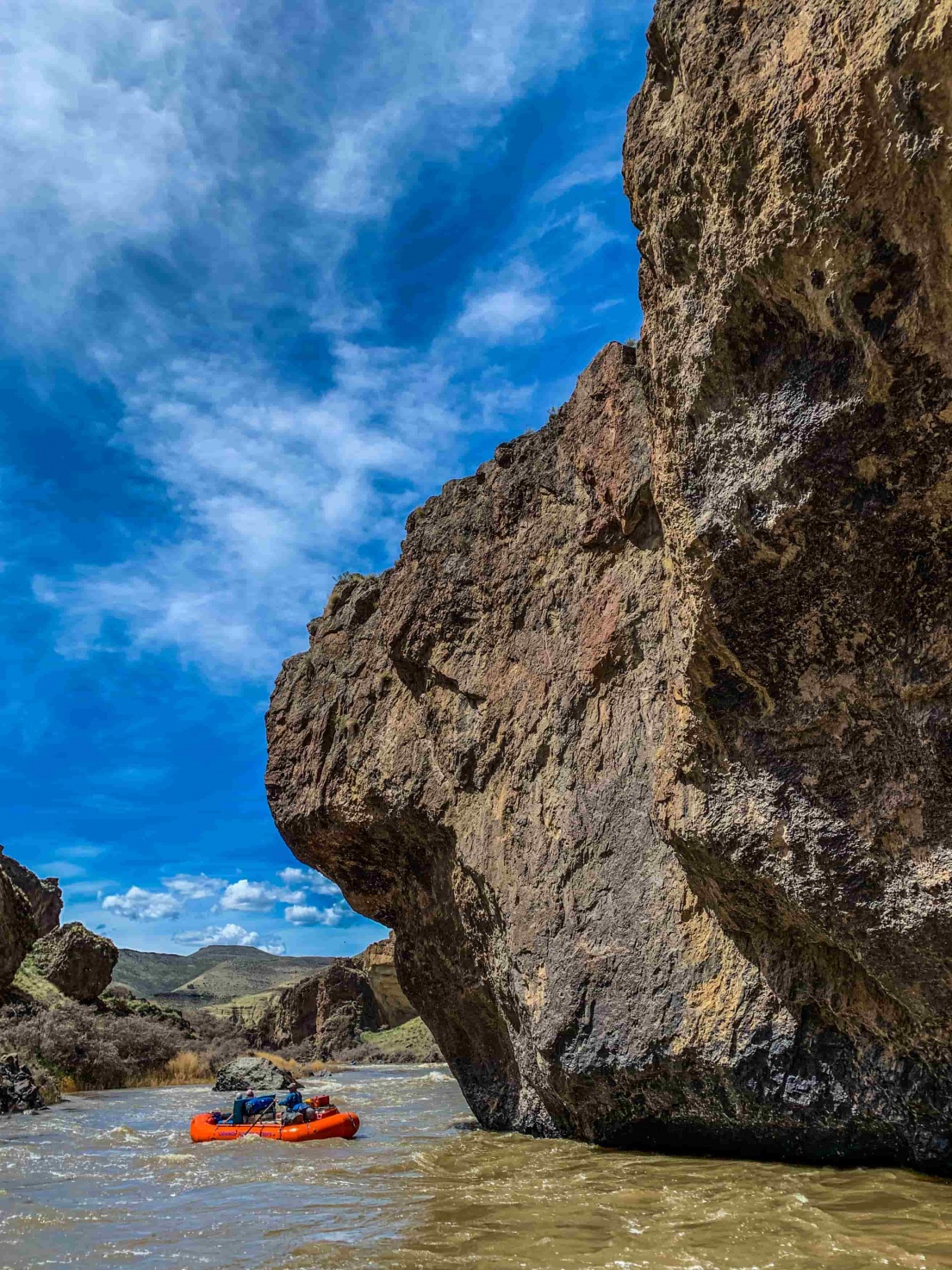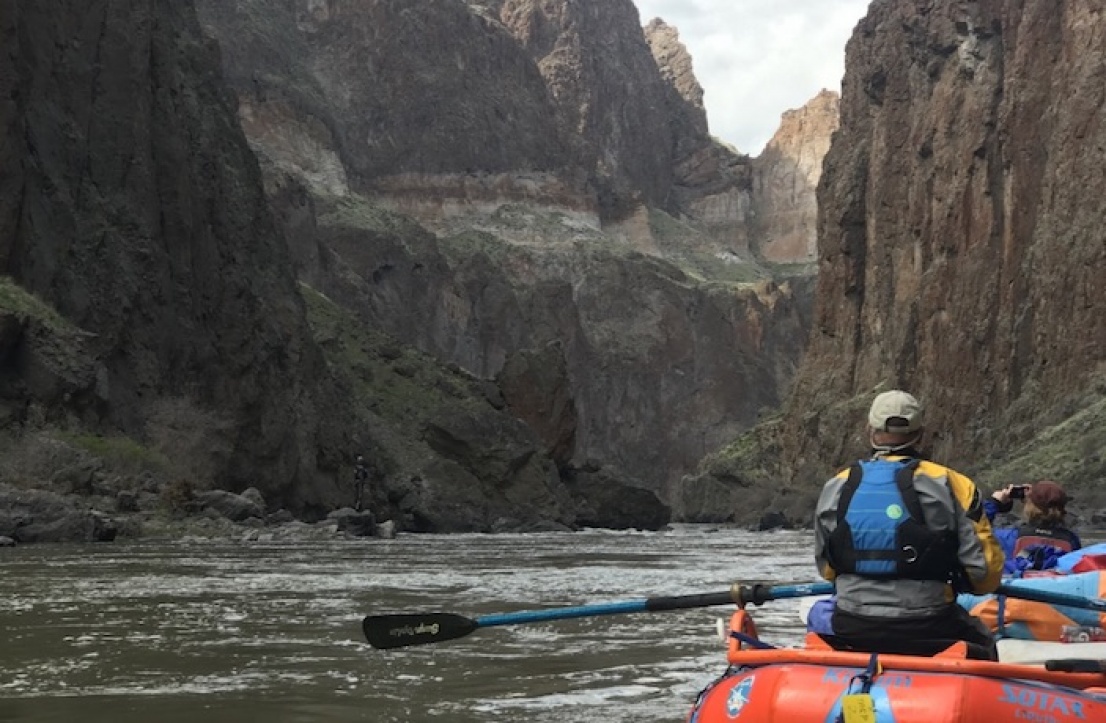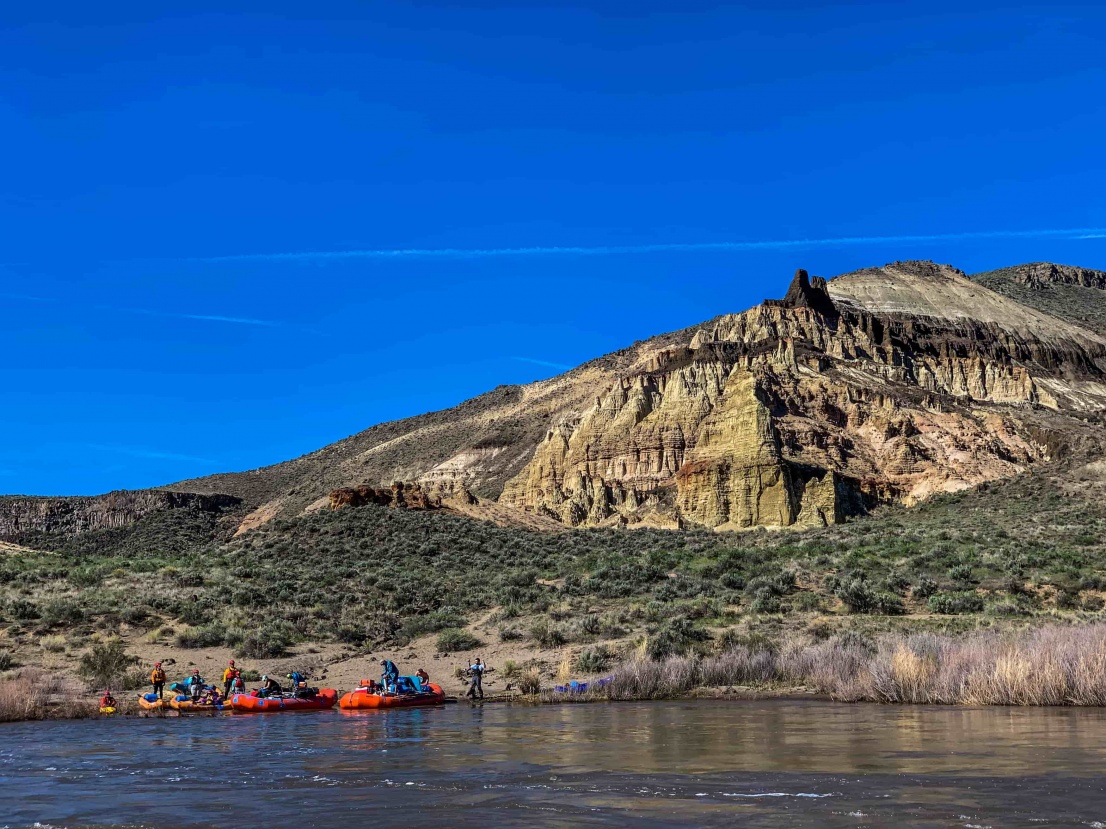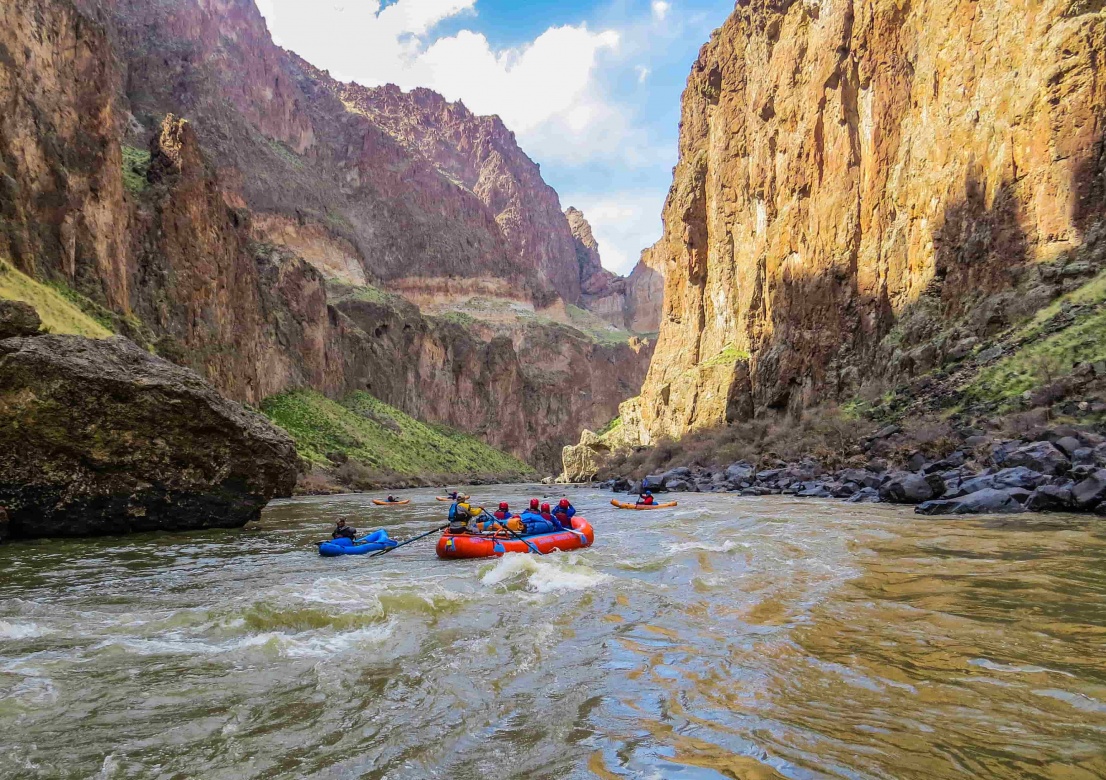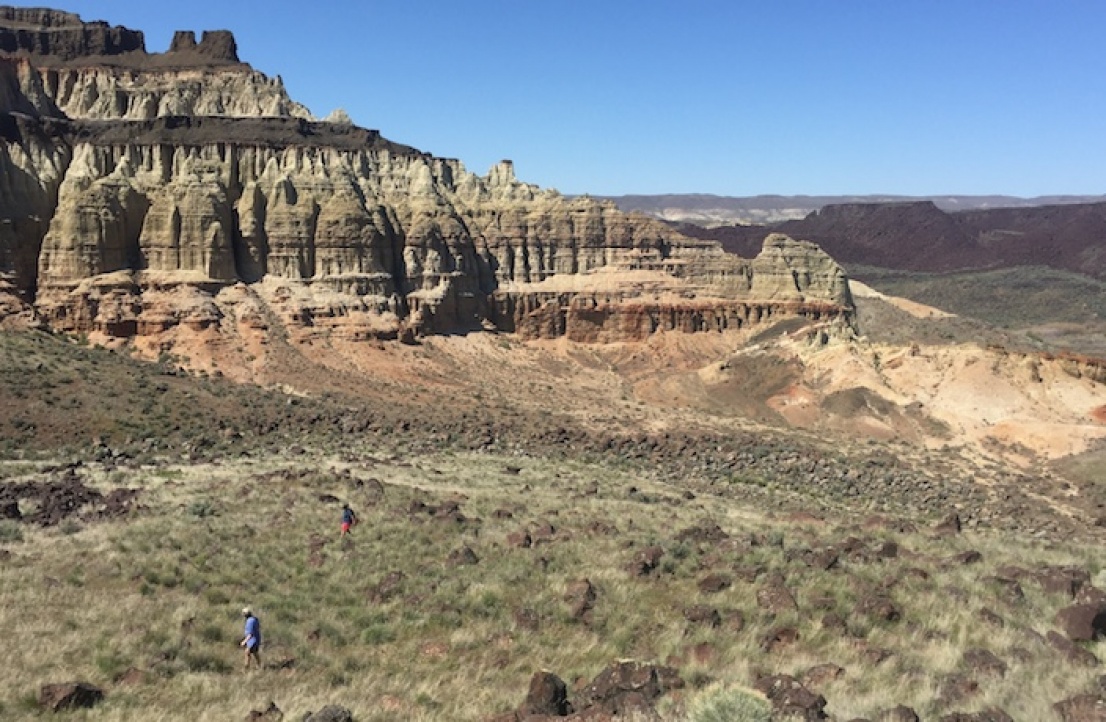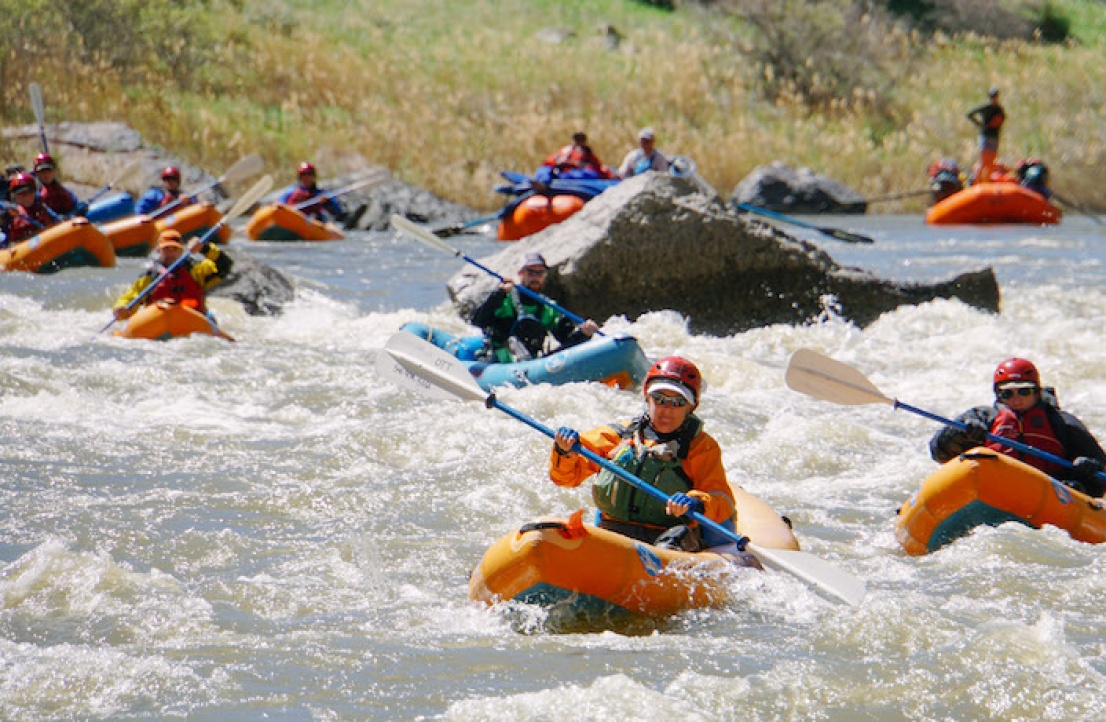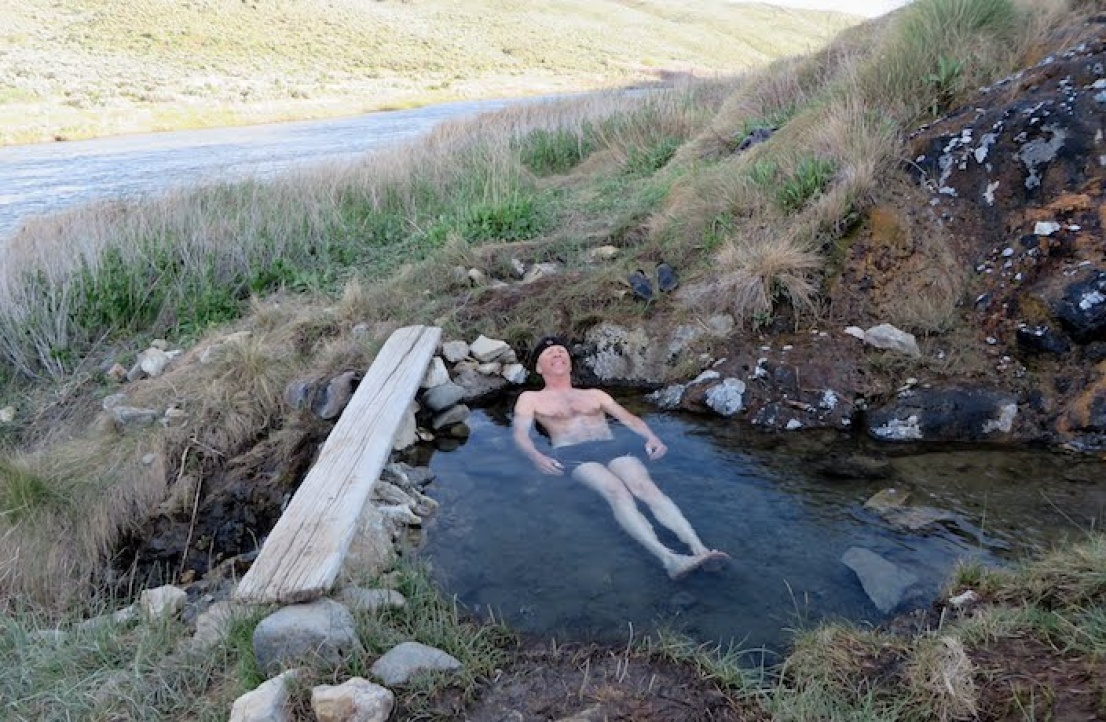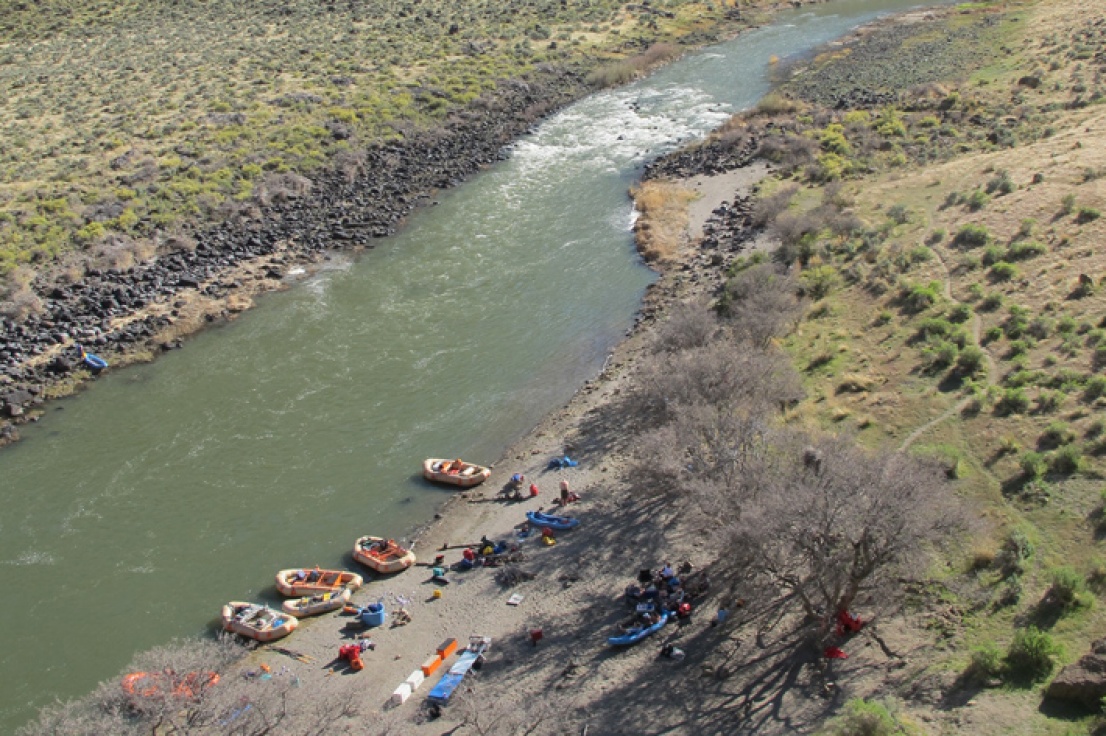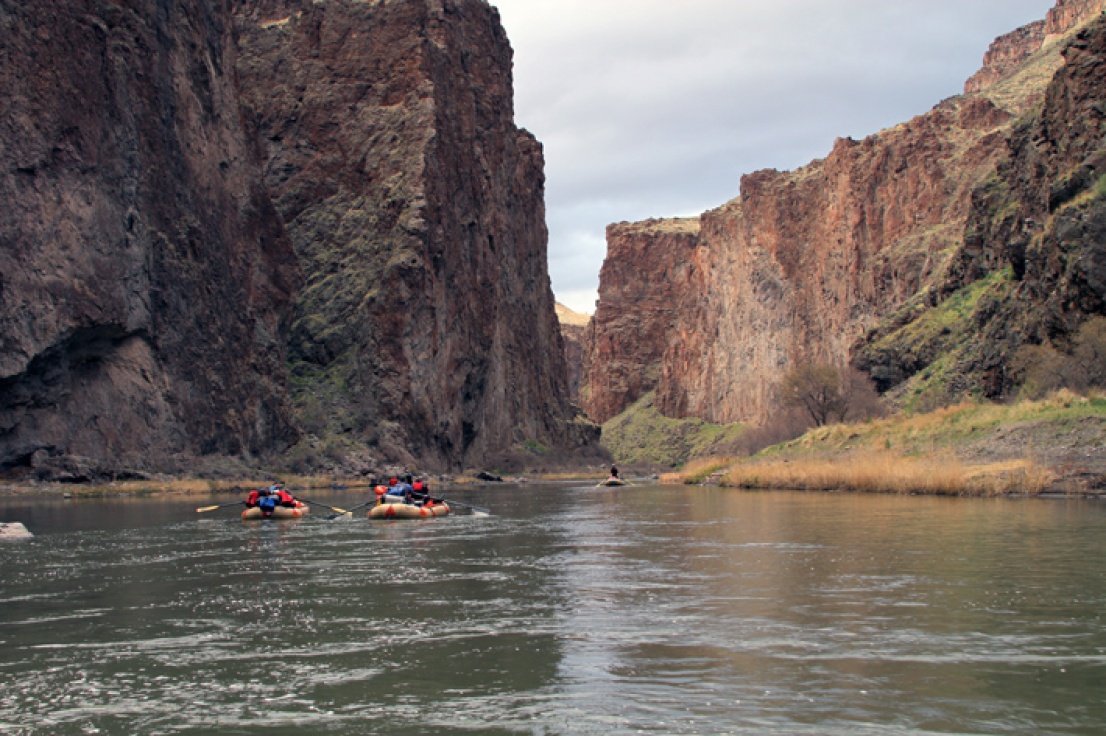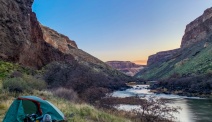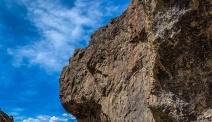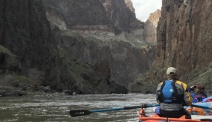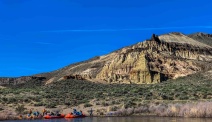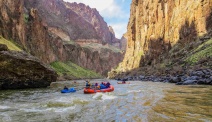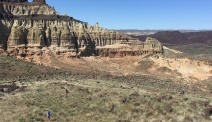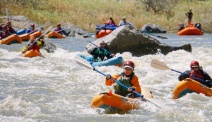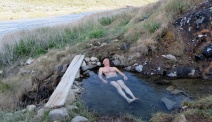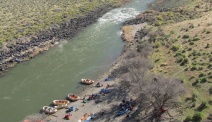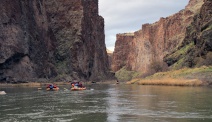 Dates / Rates
Owyhee Trips
Price:
$1799 per person - Adult only trips
2024 Trip start dates:
April 15, 22,
We meet for this trip in Rome, Oregon.
Detailed Itinerary for the Lower Owyhee Wilderness Trip
At the put-in: The trip starts at the raft launch site in Rome, Oregon. Please arrive around 9:00 AM Mountain Time. At the put-in we will supply you will all of your needed river gear including: Dry bag for your gear, wetsuit, splash-top, helmet, and a PFD. We will have additional drybag or dry box space if you have something you would like to bring which won't fit into the supplied drybag. When you are all packed we will have a thorough river skills and general trip orientation to help prepare you for this high dessert adventure.
Day 1: The first 5 or so miles of this trip take explorers through eastern Oregon farmland where avoiding gravel bars and choosing the right path around prairie islands are the real challenge. At about 5.5 miles the river suddenly comes around a corner and goes from flat farm land and into a narrow, vertical walled river gorge making the first spectacular canyon of the trip. In the afternoon the group will find a nice camp for spending the evening. Most camps in this part of the canyon mix impressive riverside scenery with steep hikes to wide vistas.
Day 2: In the morning the group will float into Sweetwater Canyon and the white water will begin. Multiple class III rapids including Long Sweetwater, Upset, and Bulls Eye keep things exciting and require you to focus back on the river and stop taking in the scenery. Around lunch the group will float into Weeping Wall Springs where under ground springs poor water from the vertical rock wall. This is a great spot to fill your water bottle with true spring water. The afternoon has two very exciting class III rapids leading into a camp with a hot spring pool in one-direction and some of the best hiking on the Owyhee in the other. Hikes into Pruitt's Castle and the Chalk Basin will lead you to some of the most impressive views of the trip. Horizontal bands of different colors make obvious layers in these unique formations created under a shallow lake 10 million years ago. As on all nights, relax after dinner around the campfire and share stories with your new friends before crawling into your tent to spend the evening.
Day 3: Today is an exciting day. Today the group will go into the heart of the Owyhee Canyon, officially known as Green Dragon Canyon. In this canyon solid rock walls climb right out of the water to almost 1000ft over you. As in any tight gorge we run into some great whitewater to keep us busy between pools where we turn our heads skyward to try and take in the grandness of this spectacular canyon. In the inner gorge the group will paddle through two class III rapids before coming into the only true class IV rapid of the trip, Montgomery (however in an inflatable kayak it's really more of a III). Not far below Montgomery we will come into a camp in the heart of the gorge.
Day 4: Wake up and watch the sun slide down the 800ft vertical wall based right in camp. As the rays from the sky reach our little beach and start to warm your skin we will prepare to put back on the river. By this point all the stress of your day to day life has been long forgotten and you have become fully invested in enjoying the scenery of the river and taking on the day to day tasks of river life. Waking up, eating, running the river, finding camp, eating, relaxing, and sleeping. It's a great cycle of life and today is just another day. As we come out of the inner gorge of Green Dragon Canyon we will float into our class III rapids for the day including Nuisance which makes for an exciting rock garden. The afternoon today is filled with class II rapids which will always keep the group on our toes. If everything works out, tonights camp is a guides favorite. With amazing scenery, hiking, and a hot-spring pool this is one of the best riverside camps anywhere.
Day 5: About 12 miles will bring the group to the top of the lake where we will strap the rafts together, drop the motor, and slowly putt across the reservoir and the takeout. From here we will return you to either Boise or Rome. Sometimes the lake option does not work and the group will take out at the historic Birch Creek Ranch. If we do this option a shuttle vehicle will be waiting to drive you up the 4x4 road and out of the canyon.
Where to Meet Orange Torpedo Trips
Please meet us at the Rome Oregon boat launch. The town of Rome Oregon is located approx 115 miles Southwest of Boise Idaho on hwy 95. We meet at 9:00 AM at the Rome boat launch (MOUNTAIN TIME). Just east of the bridge crossing the river the boat ramp is on the south side and set back from the road about 1/8th of a mile.
Accommodations
Burns Oregon is a little under two hours NW of Rome.
Jordan Valley Oregon is about 30 minutes from Rome, Oregon put-in.
Basque Station Motel Jordan Valley Oregon 541-586-2244
Camping
You can camp at the Rome put-in. There is water available.
Flying In
Flying in and out of the Boise Airport is the easiest option.
Typical Weather
This trip is known for having a variety of weather in one day. The temp swings can be amazing. Average May Temps are 75F high and 40F low but temps outside of that range are possible.
You will be able to leave spare items and luggage in your vehicle at the put-in. Everything going downriver will go into the supplied dry bag. The dry bag (18″x36″), is about the size of a medium duffle. This is where all of your personal items for the trip will go, including your sleeping bag, so pack conservatively. Due to the weather on this trip it requires additional clothing compared with many of our trips so if additional dry bag space is needed we can sort that out. When sealed correctly, dry bags will not leak. However, if sealed incorrectly, they may let water in. We strongly suggest that all items of significant value, such as expensive jewelry, be left at home. We will also supply a day bag to store items like cameras for easy access during the day.
What to pack
On the River
2 or 3 swimsuits or shorts and top (cotton not recommended)
Sports sandals or hard-soled wetsuit booties (or both)
Paddling gloves (if kayaking wetsuit gloves can prove very comfortable on this trip)
Wide rimmed hat or ball cap (ball cap fits well under helmet)
Polypro, synthetic or hydro-skin shirt
Water Bottle (1 liter) with carabiner
Waterproof sunscreen
Sunglasses with strap (consider bringing two pairs)
OTT will supply wetsuits and splash-tops for kayakers and splash pants and tops for rafters
Drysuit, highly recommended if you plan to inflatable kayak - You can rent these at numerous locations in Portland and Bend. There is also an outfitter in Seattle who will mail a rental to you.
In Camp
3 pair pants & shorts (at least 1 pair synthetic)
4 shirts
1 pair of shoes or boots (ideally gore-tex or water resistant)
Fleece jacket, sweatshirt, or down/synthetic puffy jacket
Rain jacket
Sleeping bag (synthetic material recommended - rated to 30F)
Towel
Headlamp or flashlight
Beanie
1 pair of light gloves
Camera with extra film or memory cards and batteries
Personal hygiene items
FAQs
Due to the Owyhee's geographic location it has one of the shortest, if not the shortest, season of any commercially operated river in Oregon. They Owyhee does have years where it simply does not run due to a lack of water. About eight weeks prior to our trips we start to get a good sense of what the season is going to look like from a water standpoint. In the unlikely situation we have to cancel a trip due to low water you will receive a full refund on your deposit or your can transfer it towards a different trip. If you have any questions about this please don't hesitate to call.
On the Owyhee we require a minimum of six customers for a trip to run. Any trip with fewer people booked would be subject to a cancellation with a full refund.
Gratuity is certainly appreciated but by no means required. At the conclusion of a trip please just give any gratuity to the head guide who will divide it evenly among the crew. Standard restaurant gratuity percentages tend to apply based on your trip total. Please do not feel obligated. If you have any questions just call and ask prior to your trip or consult the head guide on your trip.
As on all OTT trips, this trip requires a 30% deposit. The remaining balance is due 30 days before the trip launches. Upon making your reservation you have the option to set up your credit card to automatically run the balance on the due date.
On the River we typically have one guide for every three to four guests on a trip depending on the breakdown of boat types.
Yes, but with some limitation. If you start in an inflatable kayak and decide quickly that it's not for you. We will get you out of the kayak. If you start in a raft and decide you want to kayak, we cannot always guarantee that ability. Based on what people tell us they want to do we pack a specific amount of equipment and bring an appropriate number of guides for a trip. Sometimes that does not leave much room to add kayakers mid-trip. People will often be willing to switch out throughout the trip, but if someone signs up to tackle the river in an inflatable kayak, we want to make sure they have chance to paddle the entire trip if they want.
Everything for the trip will go down the river. When you pack a dry bag at the put-in, that will be all of your stuff for the duration of the trip. All food, drinks, and camping equipment will be transported on our rafts for the entirety of the trip.
Orange Torpedo Trips was founded on the Rogue River in 1969 by rafting visionary, Jerry Bentley. Within just a few years OTT had spread to numerous rivers throughout the Northwest including the Klamath River, the Main Salmon River and Snake Rivers.
An Orange Torpedo is our custom-designed inflatable kayak. The boats we use are built by one of the worlds leading boat builders and designed exclusively for us.
On all of our multi day rafting trips we do not offer refunds on deposits or balance payments. We strongly encourage all customers to purchase travel insurance through travel guard to help protect your travel investment against the things that come up in life. It's a small additional price for the comfort to know that if something comes up (illness, work change, etc) you will have the ability to recover your significant travel investment. Get a Travel Guard Quote Here.
As on most of our trips we offer a variety of river craft to choose from. Orange Torpedo Trips is best known for inflatable kayaking with 80% of our customers choosing this as the way to go down the river, but on this trip we offer 3 types of river craft on this trip. Watch the video to learn more about our 3-boats.
Orange Torpedo
Learn to paddle your own inflatable kayak (Torpedo). We have guides in Torpedo's teaching you how to paddle and leading you through the rapids in a 4 to 1 ratio. If you happen to fall out the guides have you out of the river in seconds. 45+ years of doing it on the Rogue River and tens of thousands of satisfied returning customers prove that it is extremely fun.
Paddle Raft
A more traditional type of rafting, paddle rafts are a great way to go if you still want to do some work, but think the torpedo is just a little to much. Work with a team of your friends paddling the big boat through the rapids as the guide sits in the back to help navigate.
Oared Raft
Hop on an oared raft and ride in luxury. This is the relaxed way to travel. If taking in the scenery and letting the guide do the work is how you vacation then hop on board. This is how kids 4-11 years old will usually travel.