The Klamath River seems to be a destination where great stories come from. We have stories of big adventure on early season trips when the water is high, the waves are big and we are running "hotshot" high-water trips. Then we have an entirely different kind of story from later in the summer, the stories of six year old kids going on their first big rafting adventure and falling in love with being splashed in roller-coaster rapids and sitting around the campfire at night.
We love all of these stories for different reasons. We are passionate about taking people on the big adventure trips where they can challenge themselves as the seek out the adrenaline rush we all love. Our early season high-water "Hotshot" trips are perfect for this. We are also passionate about creating spaces for parents and their kids to build those memories of playing by the river; memories both will cherish for a lifetime. The Klamath River in later June, July and August is a family rafting paradise. Warm water, splashy rapids and plenty of swimming holes to spend those priceless times together.
The Klamath River uniquely offers opportunities for both of these stories, the adventure and the family. So give us a call today and learn about why the Klamath River is the premier multi-day river adventure in California and why National Geographic Adventure named this trip one of their top 10 family vacations.
Trip at a glance
Redding, CA or Medford, OR
Who is this trip for?
Great trip for families looking to raft and camp together. Perfect for the younger kids.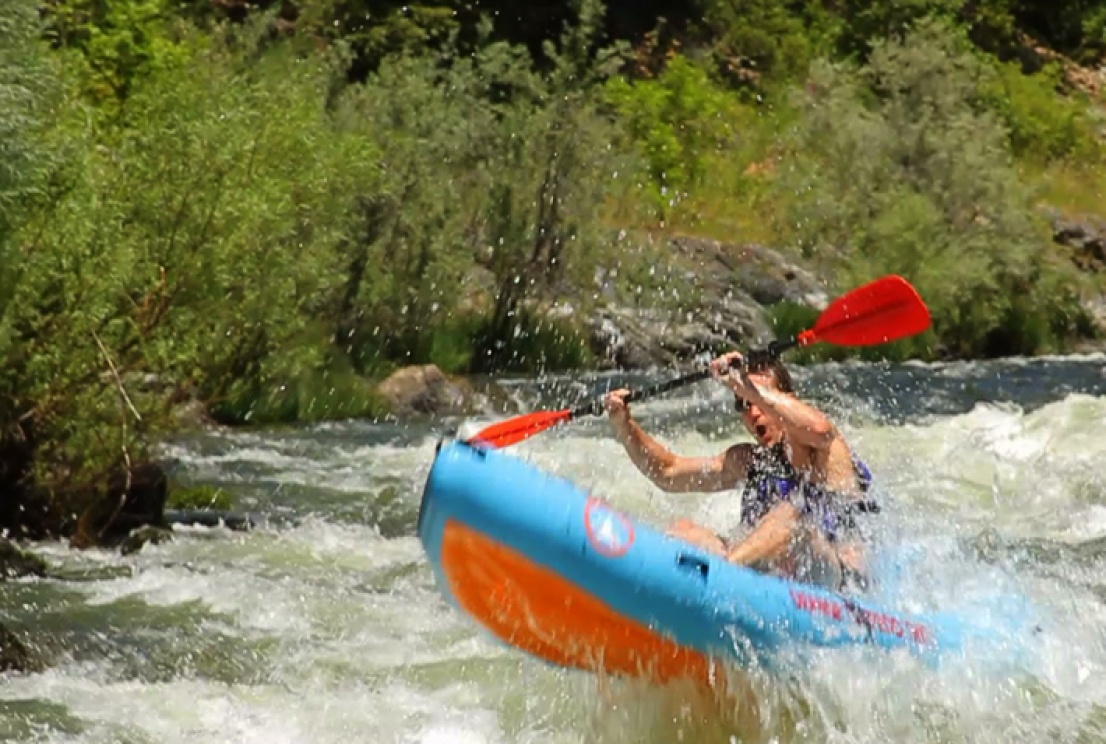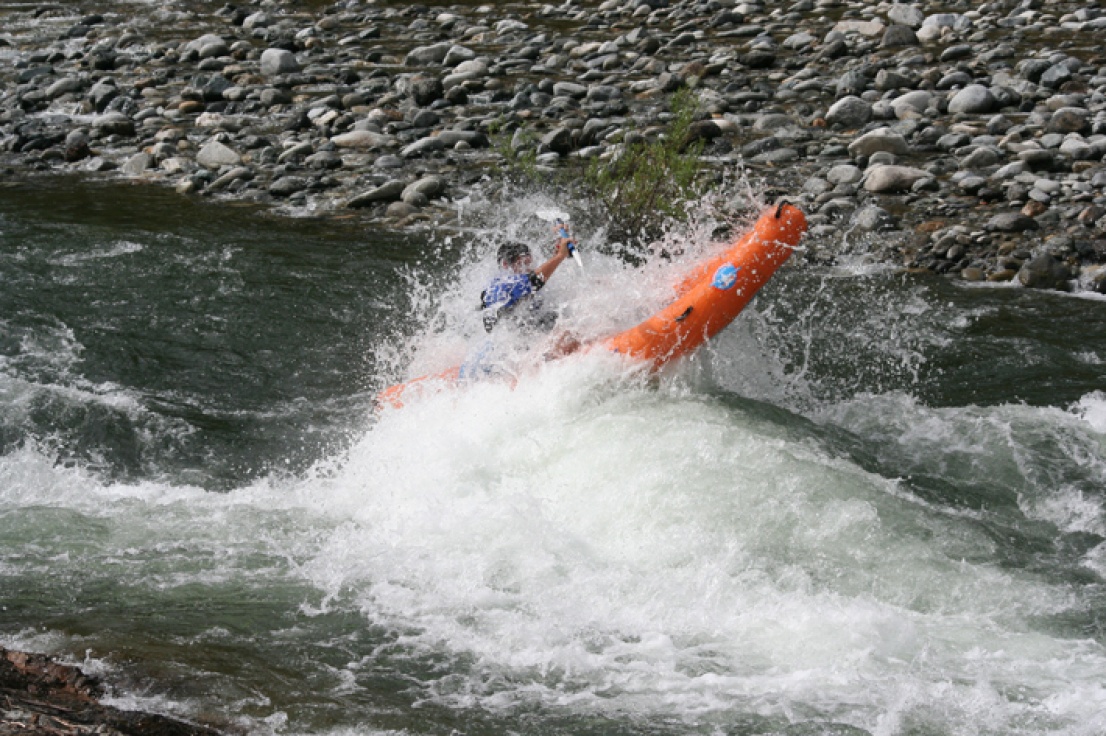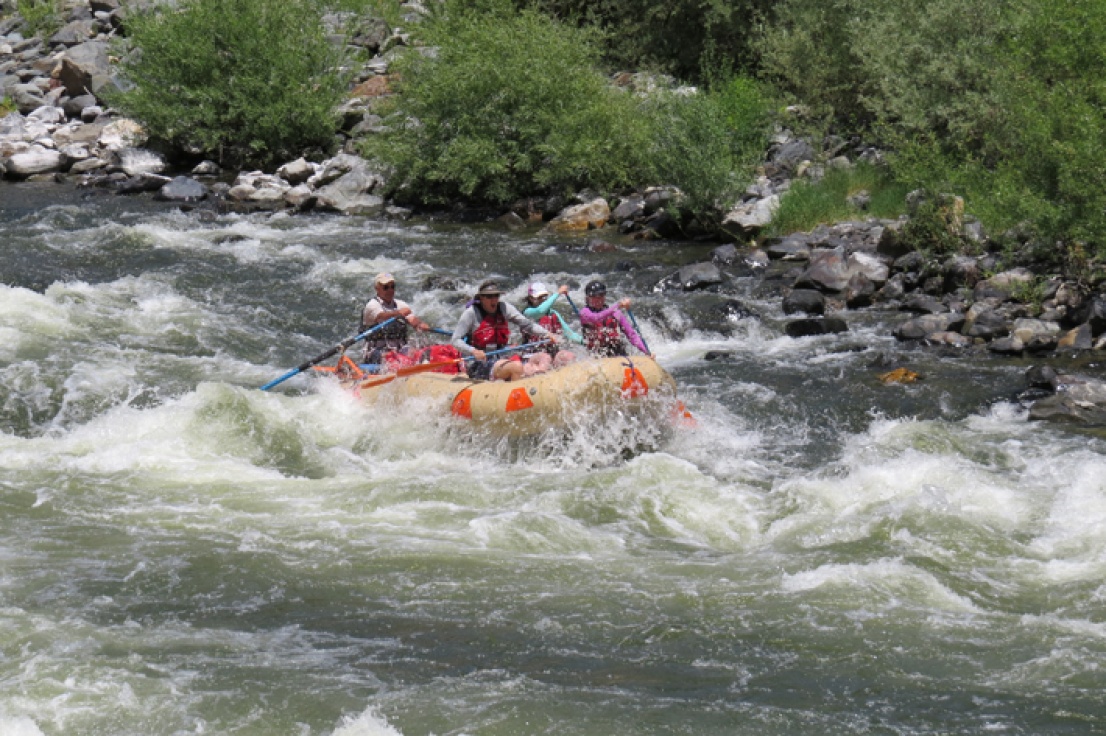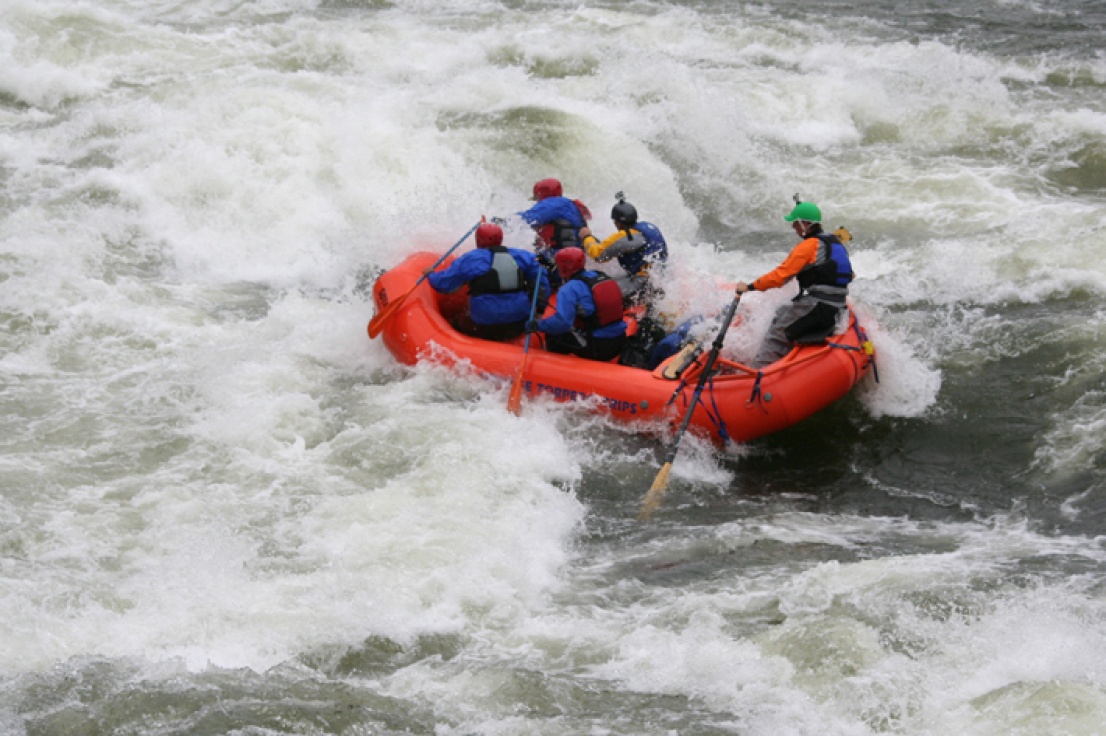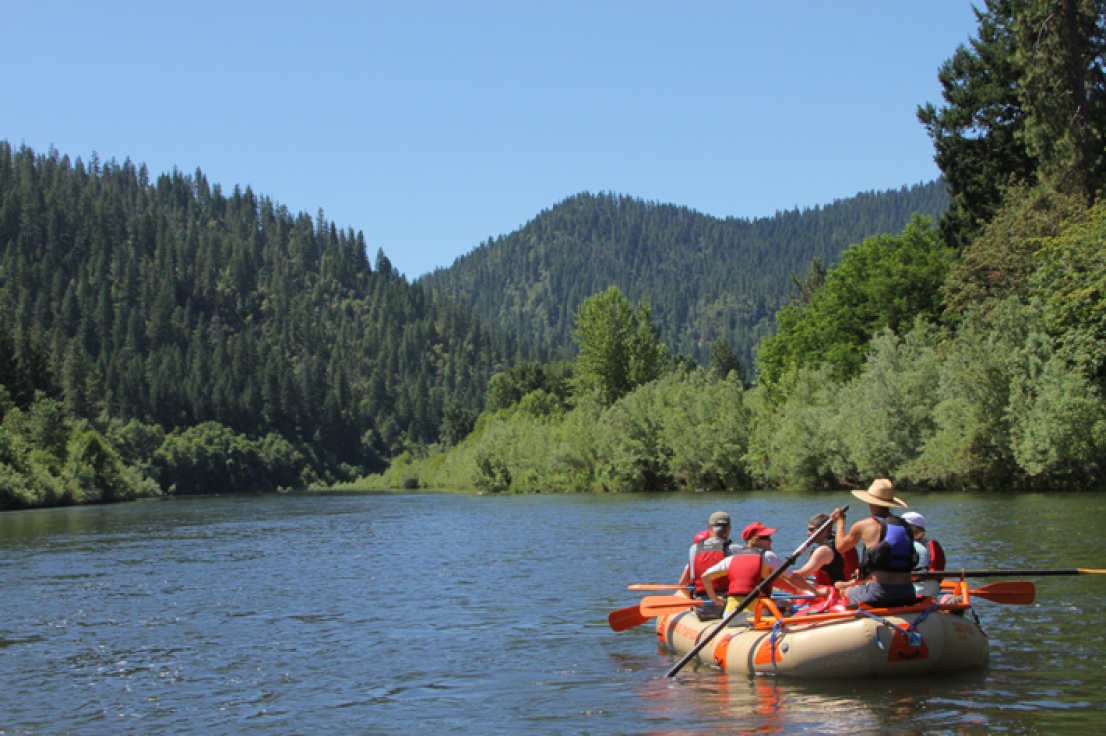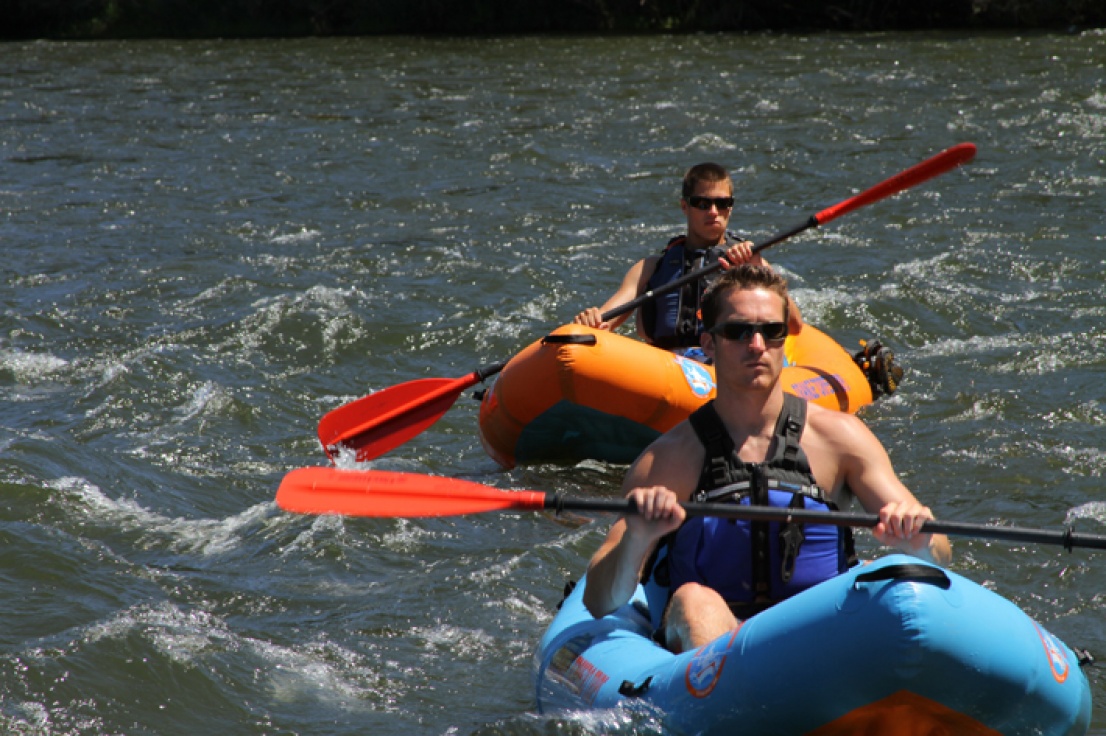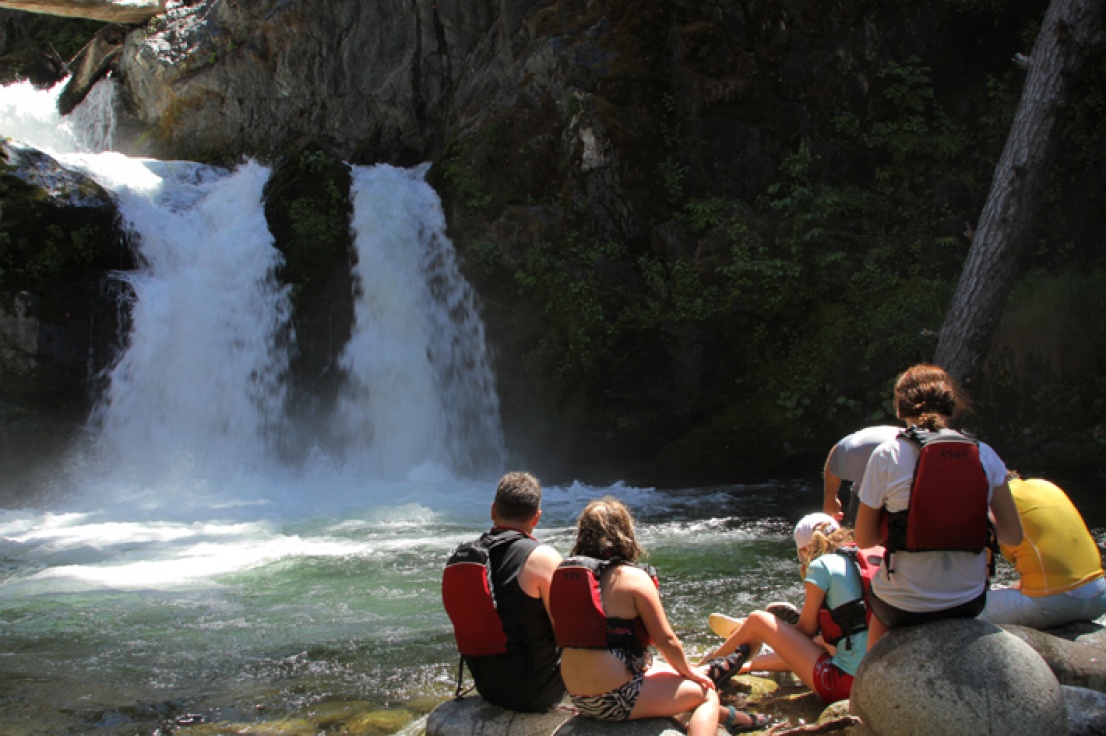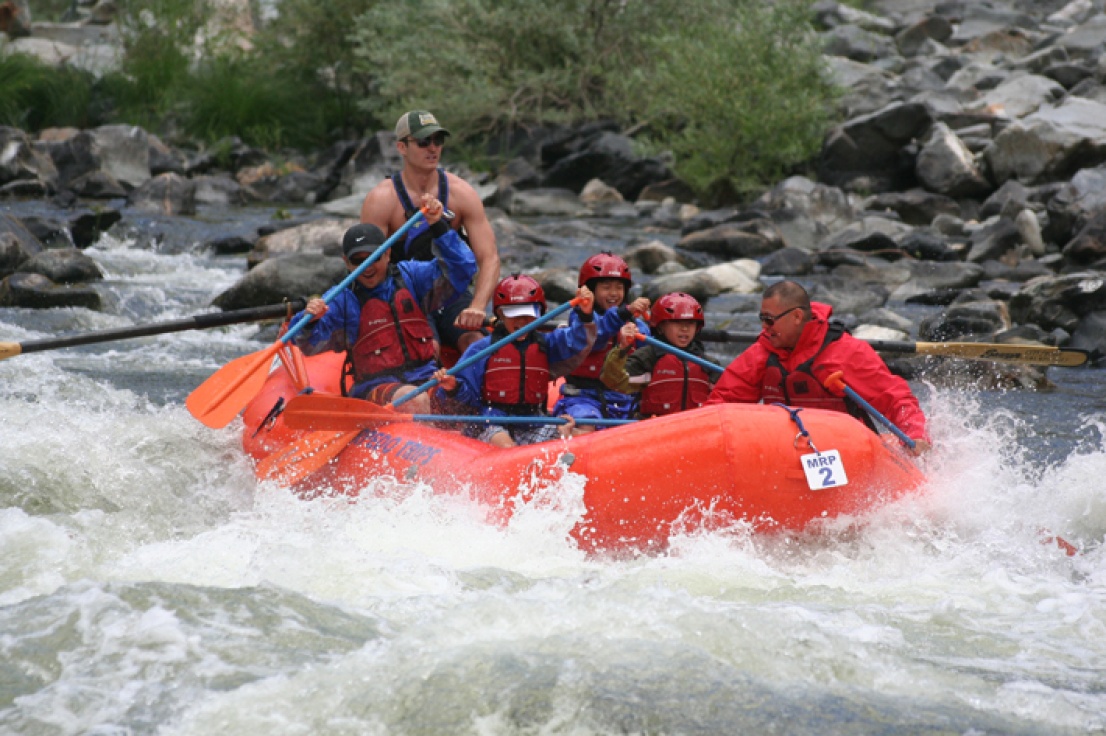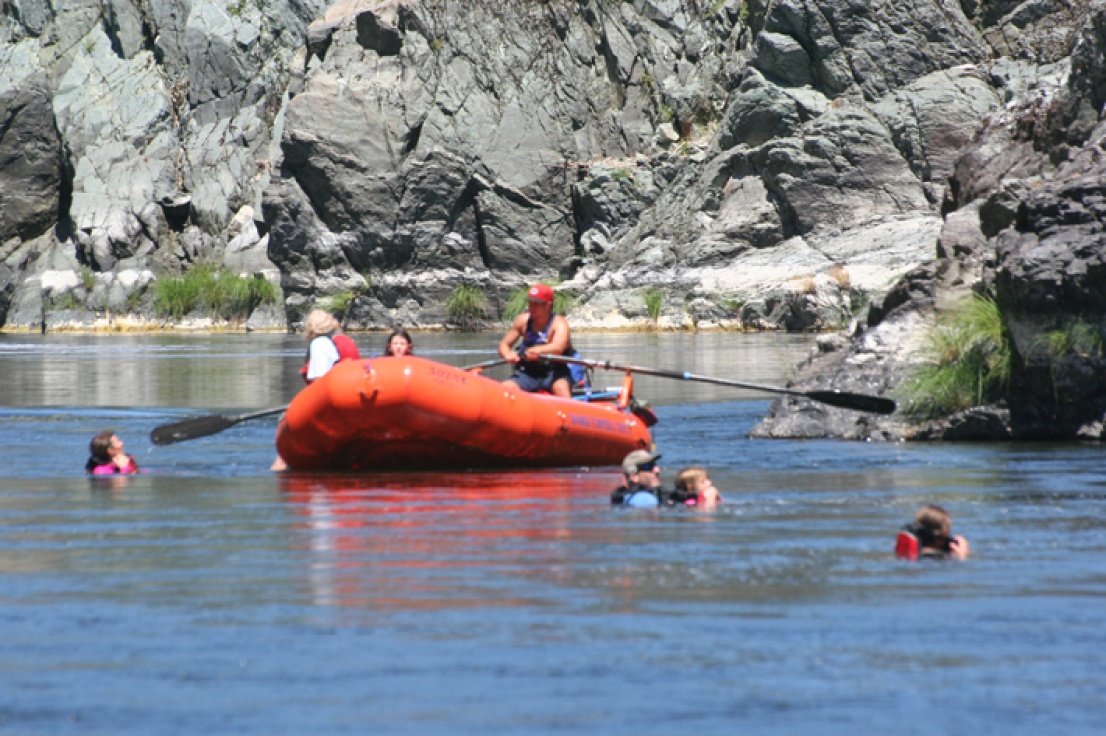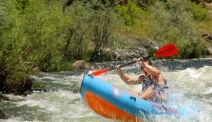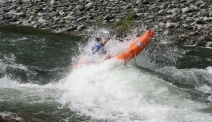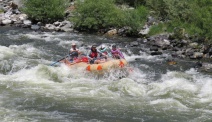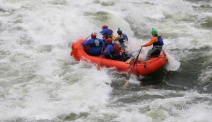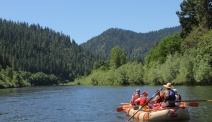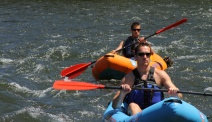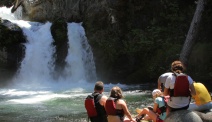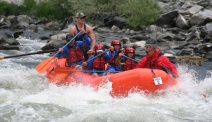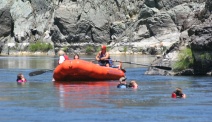 Dates / Rates
Klamath River 3-day Trips
Price:
Friday Starts - Adults $1149, Youth $1049
Trip Start Dates:
Standard Trips - Monday and Friday starts May through July
Youth rate applies to anyone 17 years old and under.
Please meet us at the Happy Camp Ranger Station at 10:15 AM. Your car will be left here during the duration of the trip. It is parked next to the Forest Service employee barracks and has historically been a safe place to leave cars. About a half mile from the ranger station is our launch point. From there we float with everything for the trip for the following two or three days. At the conclusion of the float we will use our van to return you to your car in Happy Camp.
Detailed Itinerary for the Klamath River
Exact itineraries for the Klamath River fluctuate based on the river levels, the time of year and the group of participants. All of our trips on the Klamath River include camping, either in USFS campgrounds or occasionally riverside, depending on the group. Not all groups will go down to run the Ikes section of the Klamath. We leave this open to the guides on the trip and the group they are traveling with.
Sample Itinerary – Some trips will do two days on the Ikes section or even one day on Clear Creek – A tributary to the Klamath River.
Day 1: Meet the guides at the Happy Camp at the ranger station at 10:15 AM. Your vehicle will remain here and you will transfer your luggage into our van to be transported to camp (unless on a downriver trip in which case your gear will be packed in a dry bag). From the Ranger station to the put-in is only a couple of minutes.
At the put-in on the Klamath River your guide will give you a thorough safety and paddling orientation before heading downstream towards the many Class II and III rapids. Expect today to be filled with exciting waves and great scenery. Class III rapids such as Kanaka, Devils Toenail and The Trench fill out the morning. Around lunchtime the group will pull over so the guides can make the first riverside lunch of sandwiches salads, cookies and other snacks. After lunch the group will continue down through more thrilling Klamath River whitewater interrupted by big pools for relaxing before reaching the takeout for the day.
At the takeout we load into the van for a quick drive to our base camp for the trip. In camp play some Frisbee with the kids, swim, or enjoy a beverage as the guides prepare your three-course dinner. Finish a hot Dutch oven dessert before you lay back with a great glass of wine, re-live the stories of the day around the fire, and then head into your tent where your cot is waiting for you.
Day 2: Start with a fresh cup of coffee and a hot breakfast complete with freshly baked cinnamon rolls. After breakfast lather on the sunscreen and climb into the van. Today is another day of exciting Klamath River rapids such as Ferry Point, Independence Creek, and Dragons Tooth. Picture yourself floating between rapids, laying back in your boat and relaxing in the hot sun while the kids try to splash you from the raft.
If the group is up for it the afternoon will include a technical hike/climb up to the falls at Ukanom creek for some swimming and pictures. After your hike and one more exciting rapid the two day will arrive at camp. Camp tonight is typically a beautiful camp with a big swimming hole and lots of sand for games.
Alternate – High-water groups will likely head down river to the confluence of the Cal-Salmon and Klamath River for a big-water day challenging the series of rapids known as the Ikes.
Day 3: More whitewater and exploring. Some groups choose to re-run a previous section on this day and some prefer to explore a new section of whitewater. Day three is up to the group to decide how they want to spend the day.
Where to Meet Orange Torpedo Trips
We meet at the Forest Service Ranger Station in Happy Camp California. We meet in the parking lot at 10:15 AM. Your vehicle will be left here parked next to the forest service employee barracks.
Accommodations
We recommend staying the night before in Yreka California, if coming from the south and Ashland, Oregon if coming from the north. Then drive into Happy Camp in the morning. While staying in Yreka leaves you with a 1.5 hour drive in the morning it has many more lodging opportunities than Happy Camp. In Yreka we recommend:
Miners Inn/Best Western Yreka California 530-842-4355
Camping
If you want to camp in the Happy Camp area the night before or after your trip there are several campgrounds in the Kalmath River corridor. The one we prefere and the one closest to the meeting place in the morning is Curly Jack Campground
Flying In
Fly into either Medford Oregon or Redding California. Flying into Sacramento California puts you about 2 hours further away but it's often significantly cheaper.
Typical Weather
Southern Oregon and Northern California are known for great summer weather. The Klamath River is especially known for hot weather making swimming ideal. While rain does occasionally sneak in during the summer months it is rare and usually only stays for a short time. Averages are:
Averages are:
May · High (F)76 Low (F)41 Avg. Rainfall 1.55 in.
June · High (F)84 Low (F)47 Avg. Rainfall .66 in.
July · High (F)92 Low (F)51 Avg. Rainfall .31 in.
August · High (F)92 Low (F)51 Avg. Rainfall .54 in.
When you meet us in Happy Camp your luggage will be moved into our van for transport to our camp. We will have limited space in the van so please pack efficiently in a reasonably sized bag.
We strongly recommend leaving lap-tops, tablets and other tech devices at home.
What to pack
On the River
2 or 3 swimsuits or shorts and top (cotton not recommended)
Sports sandals or hard-soled wetsuit booties
Synthetic paddling gloves
Wide rimmed hat or ball cap (ball cap fits well under helmet)
Polypro, synthetic or hydro-skin shirt (nice for mornings and chilly days)
Water Bottle (1 liter) with carabiner
Waterproof sunscreen
Sunglasses with strap (consider bringing two pairs)
OTT will supply wetsuits and splash-tops for chilly mornings
In Camp
2 pair pants & shorts (3 shirts)
Fleece jacket or sweatshirt
Light rain jacket
Sleeping bag (can be provided) (synthetic material recommended - rated to 45F)
Small towel
Headlamp or flashlight
Beanie
Camera with extra film or memory cards and batteries
Personal hygiene items
FAQs
Gratuity is certainly appreciated but by no means required. At the conclusion of a trip please just give any gratuity to the head guide who will divide it evenly among the crew. Standard restaurant gratuity percentages tend not apply on these trips, so what we have seen over the years on the Klamath River 3-day trip is an average of approx: $50-$70 per person in a group. So a group of four would be about $200-$280. That is what we typically see on this trip as an average, please don't feel obligated. Also, when thinking about gratuities, please feel free to tip the staff at the lodges during your stay there.
As on all OTT trips, this trip requires a 30% deposit. The remaining balance is due 30 days before the trip launches. Upon making your reservation you have the option to set up your credit card to automatically run the balance on the due date.
On the River we typically have one guide for every three guests on a trip
On single day trips your $10 per person deposit is refundable up to 72 hours before your trip. Cancellations within 72 hours of the scheduled trip launch will be subject to loss of their deposit.
On all of our multi day rafting trips we do not offer refunds on deposits or balance payments. We strongly encourage all customers to purchase travel insurance through travel guard to help protect your travel investment against the things that come up in life. It's a small additional price for the comfort to know that if something comes up (illness, work change, etc) you will have the ability to recover your significant travel investment. Get a Travel Guard Quote Here.
NOPE. One of the best parts of a wilderness river trip is that your phone will not work. No cell service, 3G, wireless or any of the above. It's a beautiful thing.
Yes, but with some limitation. If you start in an inflatable kayak and decide quickly that it's not for you. We will get you out of the kayak. If you start in a raft and decide you want to kayak, we cannot always guarantee that ability. Based on what people tell us they want to do we pack a specific amount of equipment and bring an appropriate number of guides for a trip. Sometimes that does not leave much room to add kayakers mid-trip. People will often be willing to switch out throughout the trip, but if someone signs up to tackle the river in an inflatable kayak, we want to make sure they have chance to paddle the entire trip if they want.
Everything for the trip will go down the river. When you pack a dry bag at the put-in, that will be all of your stuff for the duration of the trip. All food, drinks, and camping equipment will be transported on our rafts for the entirety of the trip.
Orange Torpedo Trips was founded on the Rogue River in 1969 by rafting visionary, Jerry Bentley. Within just a few years OTT had spread to numerous rivers throughout the Northwest including the Klamath River, the Main Salmon River and Snake Rivers.
An Orange Torpedo is our custom-designed inflatable kayak. We have brought our 45 years of guided inflatable kayaking experience into our partnership with world renown raft builder SOTAR to introduce an industry leading high performance, beginner friendly inflatable kayak which we exclusively use.
We are proud to have one of the highest head guide tenure's in the industry. The majority of our multi-day trip guides are teachers in the off-season. This off river profession makes them naturally great guides with a desire to teach our customers about the rivers, but it also makes them stable year to year guides. The average tenure, with our company, of our head guides is 29 years.
As on most of our trips we offer a variety of river craft to choose from. Orange Torpedo Trips is best known for inflatable kayaking with 80% of our customers choosing this as the way to go down the river, but on this trip we offer 3 types of river craft on this trip. Watch the video to learn more about our 3-boats.
Orange Torpedo
Learn to paddle your own inflatable kayak (Torpedo). We have guides in Torpedo's teaching you how to paddle and leading you through the rapids in a 4 to 1 ratio. If you happen to fall out the guides have you out of the river in seconds. 45+ years of doing it on the Rogue River and tens of thousands of satisfied returning customers prove that it is extremely fun.
Paddle Raft
A more traditional type of rafting, paddle rafts are a great way to go if you still want to do some work, but think the torpedo is just a little to much. Work with a team of your friends paddling the big boat through the rapids as the guide sits in the back to help navigate.
Oared Raft
Hop on an oared raft and ride in luxury. This is the relaxed way to travel. If taking in the scenery and letting the guide do the work is how you vacation then hop on board. This is how kids 4-11 years old will usually travel.
On this trip you will be required to sign an acknowledgement of risk form. You can find a copy of form here: Acknowledgement of Risk