It seems to be universally agreed that the perfect summer days include great weather, enjoyed with a cold beer in hand and the sound of a river in the background. Floats on The Paddled Pub, are all about the perfect summer day. Enjoy the Southern Oregon weather while sitting comfortably in the shade, a local microbrew in hand, all while floating down the world-famous Rogue River on our custom built raft.
On this boat, you sit around a bar, while taking in the river scenery as the skilled oarsman rows the raft through the gentile currents of the Rogue. Grab a few friends or book the whole boat. Either way, you are in for a relaxing time on the river.
Space is limited and the Pub fills fast, so book your spot today
For the most up-to-date Paddled Pub info please check out www.thepaddledpub.com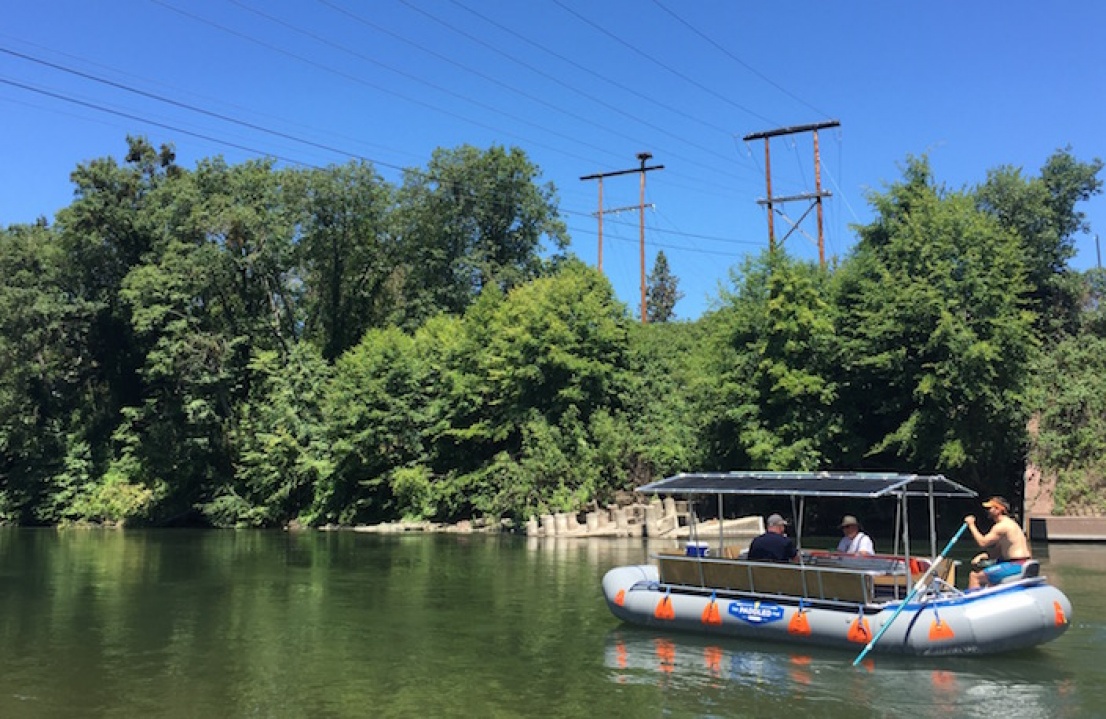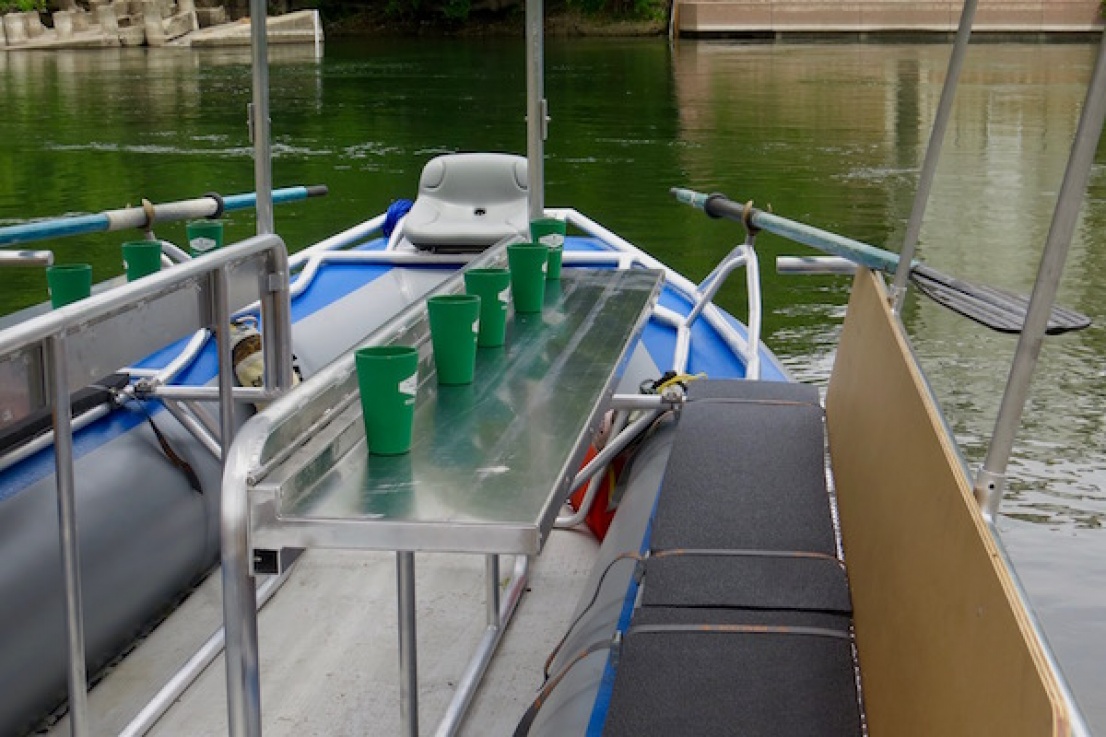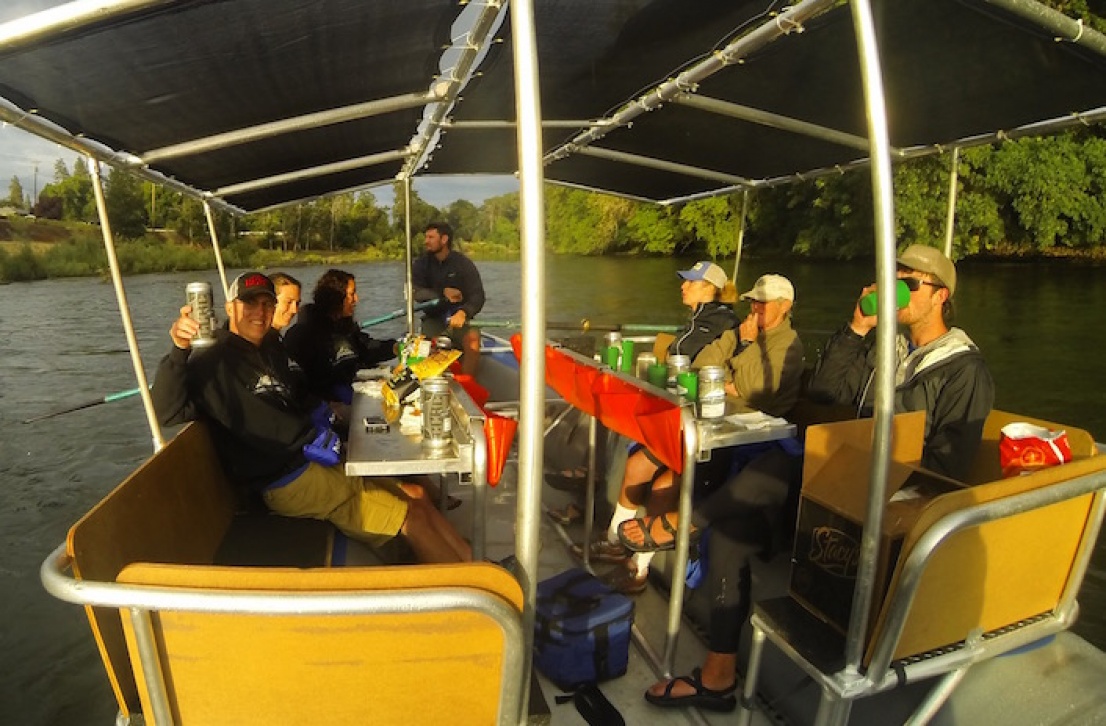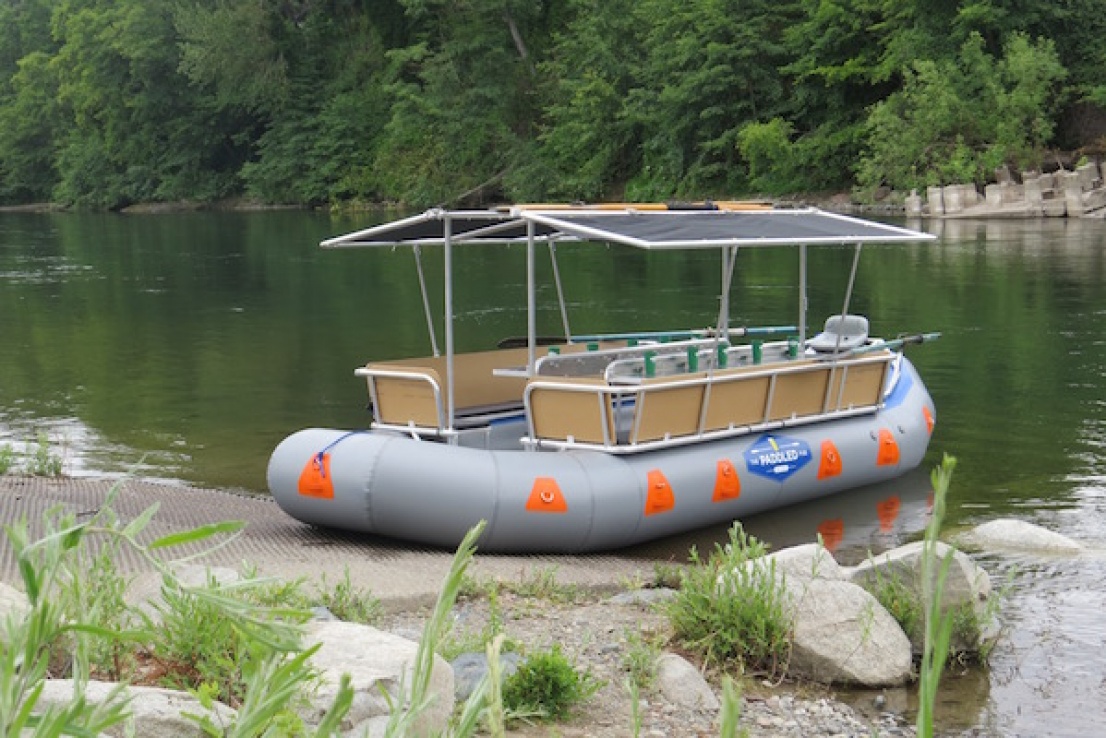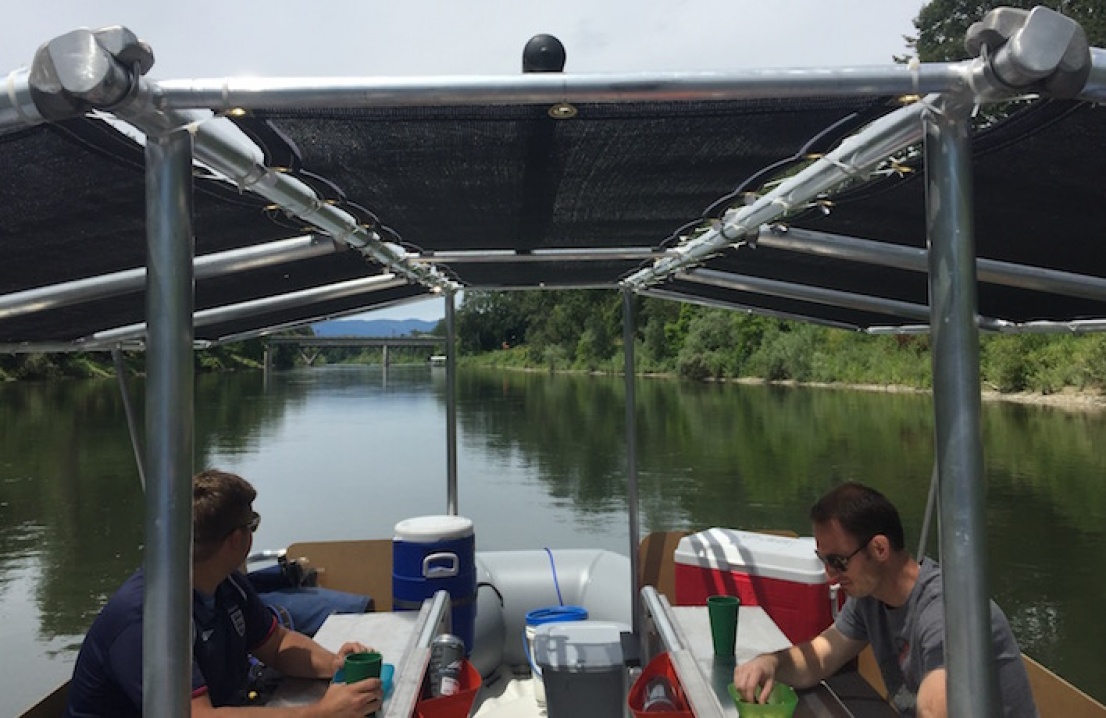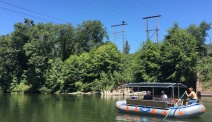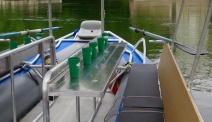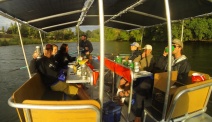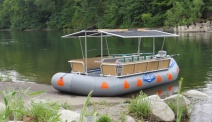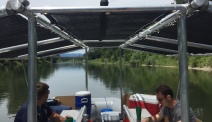 Dates / Rates
2020 Pricing has a base price of $549
Price:
Thursday through Sunday - $549 for up to 6 people. $89 per person over that
Trip Start Dates:
May through October
Where to Meet Orange Torpedo Trips
Wednesday and Thursday – Trips meet The Torpedo Bar in Merlin Oregon
Friday-Sunday trips meet at Weekend Beer Company in Grants Pass
Accommodations
There are many great places to stay in Grants Pass but we highly recommend the Redwood Motel.
Camping
Many local camping options exist. Our trip takes off the river at Whitehorse Park which has camping available. We also recommend Indian Mary Park.
Flying In
Closest airport is Medford Oregon, about 30 minutes away.
Light Jacket (On evening trips)
Shoes/Sandals that can get wet (They will get wet)
Hat
Sunglasses
Sun Screen
FAQs
During our float on The Paddled Pub we make one stop halfway through the trip for a bathroom break. The total float is roughly two hours and our restroom stop is about 50 minutes into the float.
Your feet WILL get wet. The rest of you should stay pretty dry.
At no time during The Paddled Pub float will you be allowed to swim.
At this time all beer must be purchased from Climate City Brewing. They have great locally brewed beers, poured straight from the TAP into their 32oz Crowlers for the trip. Beer purchase costs are separate from the trip fees. If beer is not your thing you are welcome to bring any non-alcoholic beverage you would like.
You are allowed to bring two 32oz Crowlers on the boat.
If you arrive and appear visibly intoxicated to our staff you will not be allowed on the boat and you will not receive a refund. Enjoy some food and a beer at Climate City before the float but if, upon your arrival, we feel you could become a hazard on the boat due to previous alcohol consumption you will not be allowed.