The perfect river trip that allows you to sleep in a little! The afternoon trip on Hellgate section of the Rogue River combines great whitewater for building your inflatable kayaking skills, splashy waves for the kids in the rafts, a refreshing riverside picnic where you can enjoy your sandwich while watching osprey hunt for fish and more swimming holes than you can shake a stick at. If you are coming through Southern Oregon no trip to the area is complete without a float on the Rogue River and this is simply the most popular float there is. So come out and see why the Rogue River is one of America's favorite rivers and why people come from all over the globe to float it.
This trip includes a number of fun class II rapids, lots of swimming, a riverside lunch and transportation from and back to our shop. Basically everything you need for a GREAT summertime day with your family.
This trip is available as a private trip – Check rates and dates tab for info

At Orange Torpedo Trips – Everyone is welcome and appreciated
Orange Torpedo Trips is now an official PAL PLACE. Here is how PAL explains their mission:
Just as wheel chair ramps and ADA accommodations enabled those with mobility challenges to more easily travel, shop, visit entertainment venues, and attend sporting events, our proprietary set of technology-based learning resources open communities to people with non-visible disabilities. Pal's vision is to create a national network of Pal Places by developing custom videos, digital guides, and on-site resources that enhance specific customer experiences for all guests, and particularly for families and individuals impacted by autism and related non-visible intellectual and developmental differences. Rooted in evidence-based best practices in behavioral therapy, our learning resources reduce anxiety and communication barriers, and offer support for those with sensory sensitivities.
We believe that everyone benefits from days on the river and that we benefit as people from spending time with EVERYONE on the river. This is why we are working with PAL and doing what we can to make rafting approachable and fun for everyone. If you are, or if you want to bring your friend/family member who is, on the Spectrum or has a non-visible disability PAL has worked with us help make some resources to increase the likelihood it is a good experience. Find all the resources from PAL on their Orange Torpedo Trips resource page.
Here is a SOCIAL STORY video we worked with PAL to create so you can help prepare for your day on the river.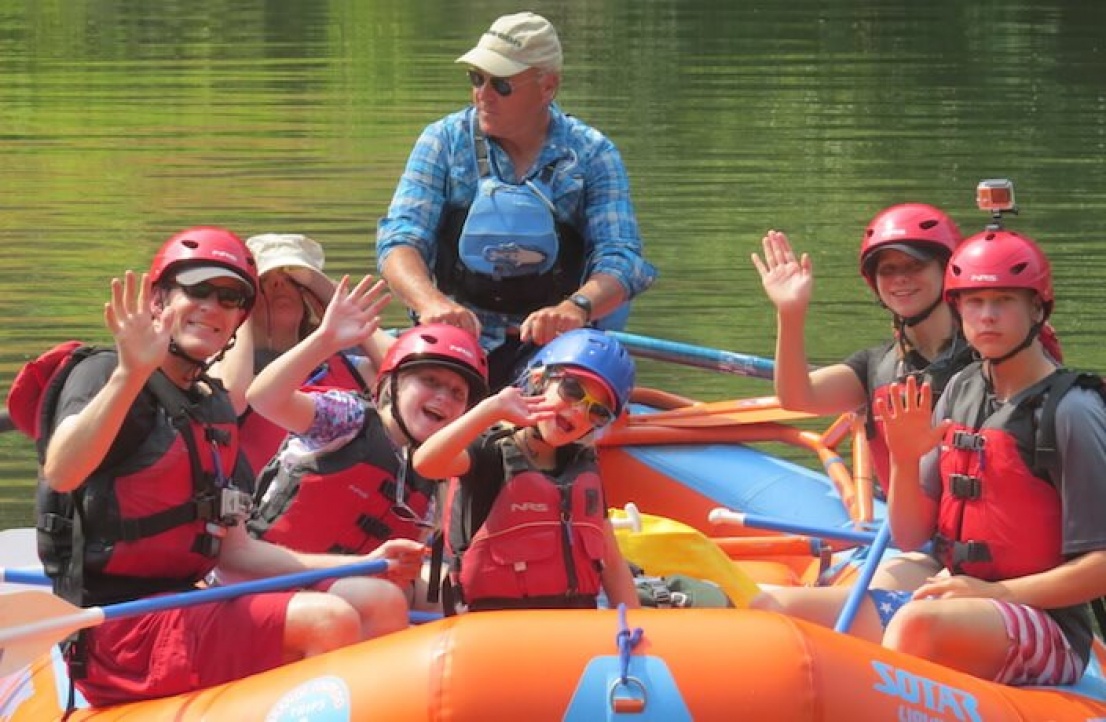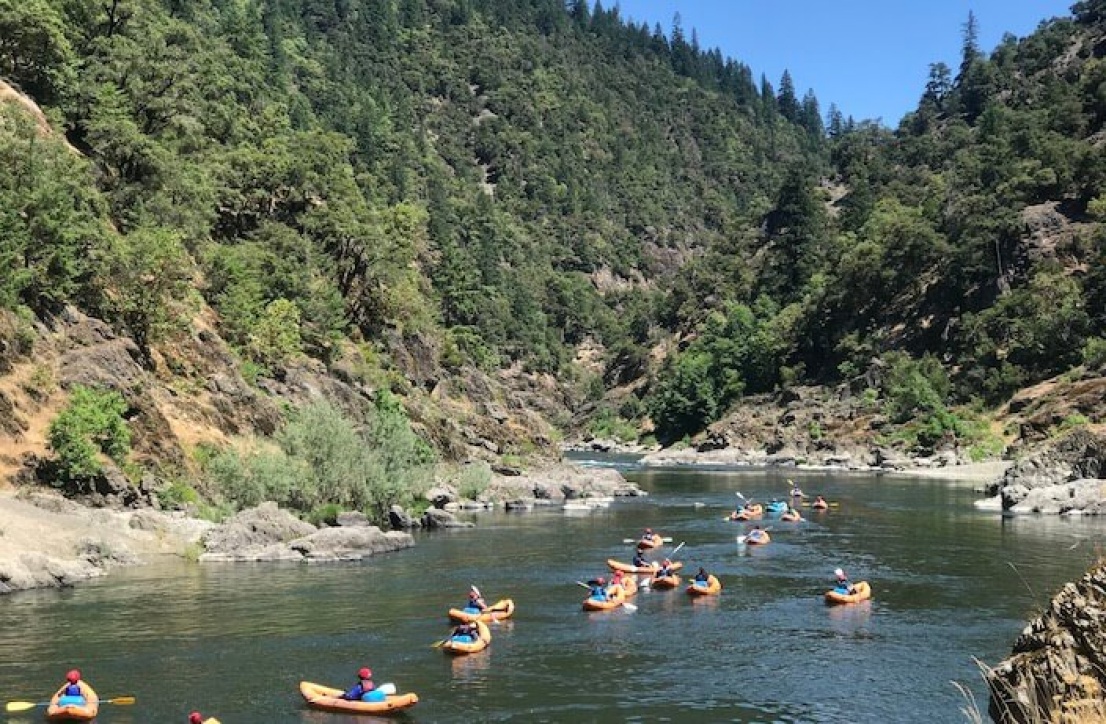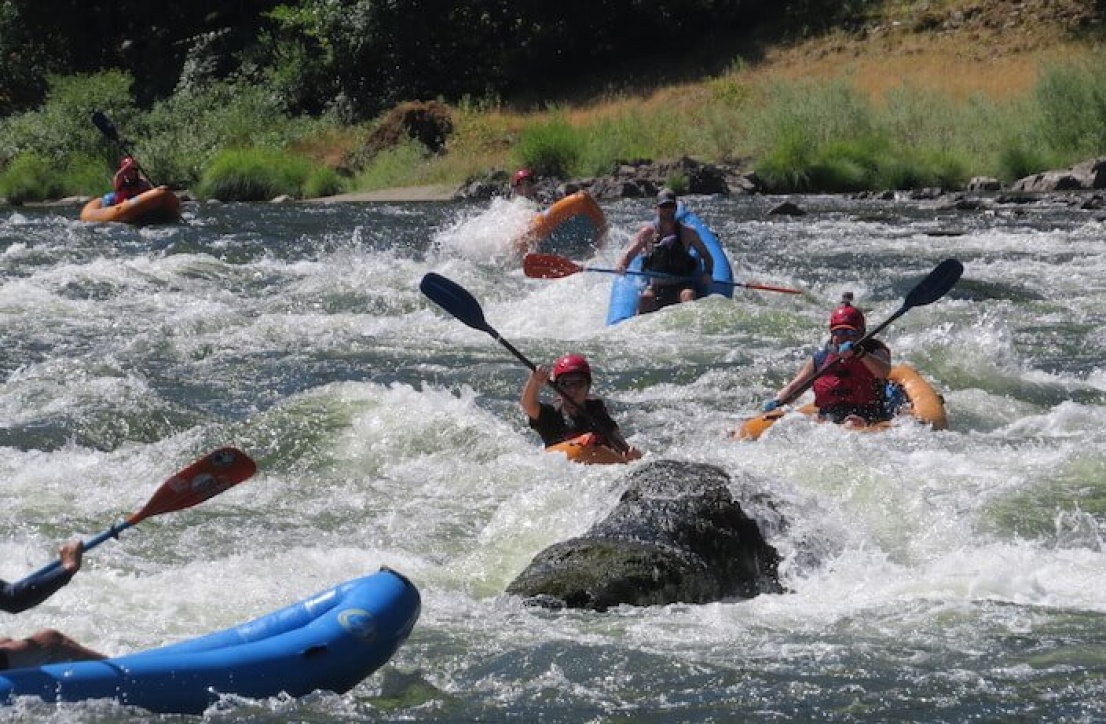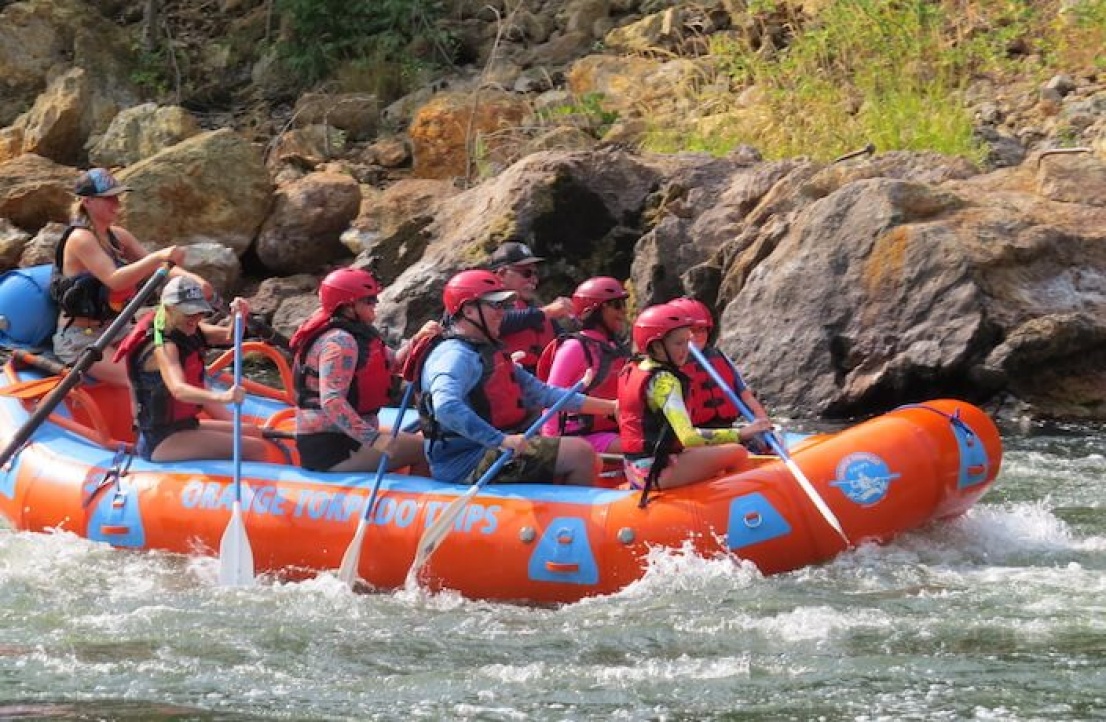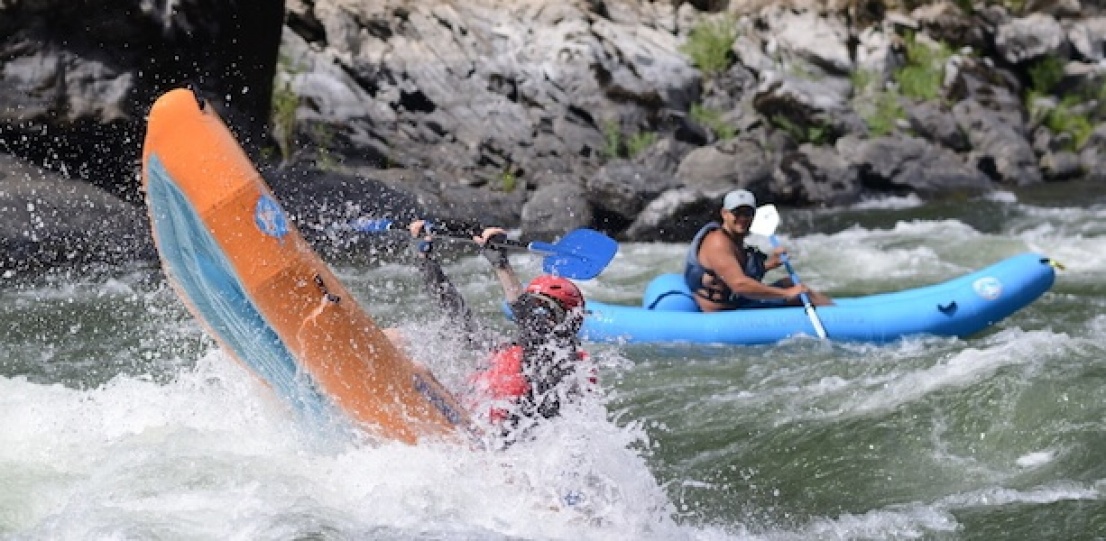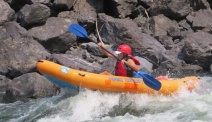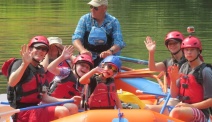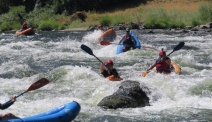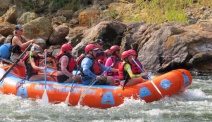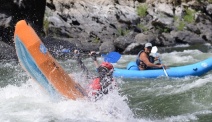 Dates / Rates
Rogue River 1/2 Day PM rafting trip
Price
Sunday-Friday
Adult: $99
Youth: $89
Saturday and Holiday
Adult: $109
Youth: $99
Trip Start Dates:
May 1 through - October 30
This trip does include a riverside lunch.
Youth is anyone 17 years old and under.
Meet at our shop around 11:00AM and you are returned to our shop between 4:00 and 4:30 PM.
Meet in our shop in Merlin just a little before 11AM. We are located at 210 Merlin Rd, Merlin Oregon. Exit Interstate 5 at exit 61 and drive 3.2 miles west. We are on the right hand side of the road. At our store you will meet your guides and get fitted for PFD's before having the chance to buy any last minute items like sunscreen or straps for your sunglasses. When everyone has everything the group will load into the vans for the short 10 minute ride to the famous Rogue River.
When we arrive at the put-in you can take a few minutes to get your sunscreen loaded on while the guides get all of the boats ready to go. When the boats are ready the head guide will do a quick but thorough orientation on the type of boat you will be going down the river in (Orange Torpedo Kayak, Paddle Raft, or Oared Raft). When everyone is geared up it's time to load in and start rafting the Rogue River. The trip starts off with some swift water and perfect class I+ rapids to start building those paddling skills and warming up the muscles.
45 or so minutes into the float your head guide will find a nice riverside spot to take a break and grab lunch. The guides will prepare whatever the days meal will include while you relax in the sun or take a quick swim. Generally some fresh fruit, makings for a sandwich and or salad, and a tasty desert item are on the menu. After lunch and a little relaxing its back to the rafts and kayaks for some more Rogue River whitewater. In the afternoon you can look forward to numerous rapids including chair riffle, the extremely fun and long wave train of Alameda, and the always exciting biggest rapid of the day at Argo rapid.
The trip concludes at the prong of the world famous, "Wild and Scenic" section of the Rogue River. Here, at the takeout, you can stare at the American whitewater gems just downstream and begin the process of planning your return to tackle that next section, next year.
Where to Meet Orange Torpedo Trips
Meet in our shop in Merlin. We are located at 210 Merlin Rd. Merlin, Oregon. Exit Interstate 5 at exit 61 and drive 3.2 miles west. We are on the right hand side of the road.
Accommodations
There are numerous great places to stay in the Grants Pass area but here are a few of our favorites.
Redwood Motel Grants Pass Oregon 888-535-8824 (recommended)
Holiday Inn Express Grants Pass Oregon 541-471-6144
Flery Manor Grants Pass Oregon 541-476-3591 (Award Winning)
Bybee Historic Inn Jacksonville Oregon 877-292-3374 (tell them you are with OTT for a discount)
Camping
If you plan to camp while you're here, we recommend Indian Mary Park (541-474-5285). The nearest RV Park is Beaver Creek RV on Merlin Rd., although Indian Mary Park also provides full RV hook-ups. We have a parking lot that will accommodate RVs while you are on your trip.
Flying In
The nearest commercial airport is in Medford Oregon, about 30 minutes away. For those flying their own planes, the Grant Pass airport is about 2 miles from us.
Packing list for the 1/2 day afternoon trip on the Rogue River.
What to pack
Things to help make sure you have a great day
Swim attire - Swim suit
Water shoes or sandals
Water bottle
Sunscreen
Sunglasses
Hat
Camera or phone to capture the great moments
FAQs
While we cannot accommodate all food requests we happily provide, vegitarian, vegan, glutten free, and peanut free meals upon request. Just let us know and we will work
An Orange Torpedo is our custom-designed inflatable kayak.
As on most of our trips we offer a variety of river craft to choose from. Orange Torpedo Trips is best known for inflatable kayaking with 80% of our customers choosing this as the way to go down the river, but on this trip we offer 3 types of river craft on this trip. Watch the video to learn more about our 3-boats.
Orange Torpedo
Learn to paddle your own inflatable kayak (Torpedo). We have guides in Torpedo's teaching you how to paddle and leading you through the rapids in a 4 to 1 ratio. If you happen to fall out the guides have you out of the river in seconds. 45+ years of doing it on the Rogue River and tens of thousands of satisfied returning customers prove that it is extremely fun.
Paddle Raft
A more traditional type of rafting, paddle rafts are a great way to go if you still want to do some work, but think the torpedo is just a little to much. Work with a team of your friends paddling the big boat through the rapids as the guide sits in the back to help navigate.
Oared Raft
Hop on an oared raft and ride in luxury. This is the relaxed way to travel. If taking in the scenery and letting the guide do the work is how you vacation then hop on board. This is how kids 4-11 years old will usually travel.
NOPE. One of the best parts of a wilderness river trip is that your phone will not work. No cell service, 3G, wireless or any of the above. It's a beautiful thing.